TFC's Incubator
Last holiday season, many of you participated in The TFC's Holiday Raffle. With the funding donated from that event, we have been able to secure the incubator we so desperately needed. It has been in such constant use, we just now got some good pictures of it to share with you!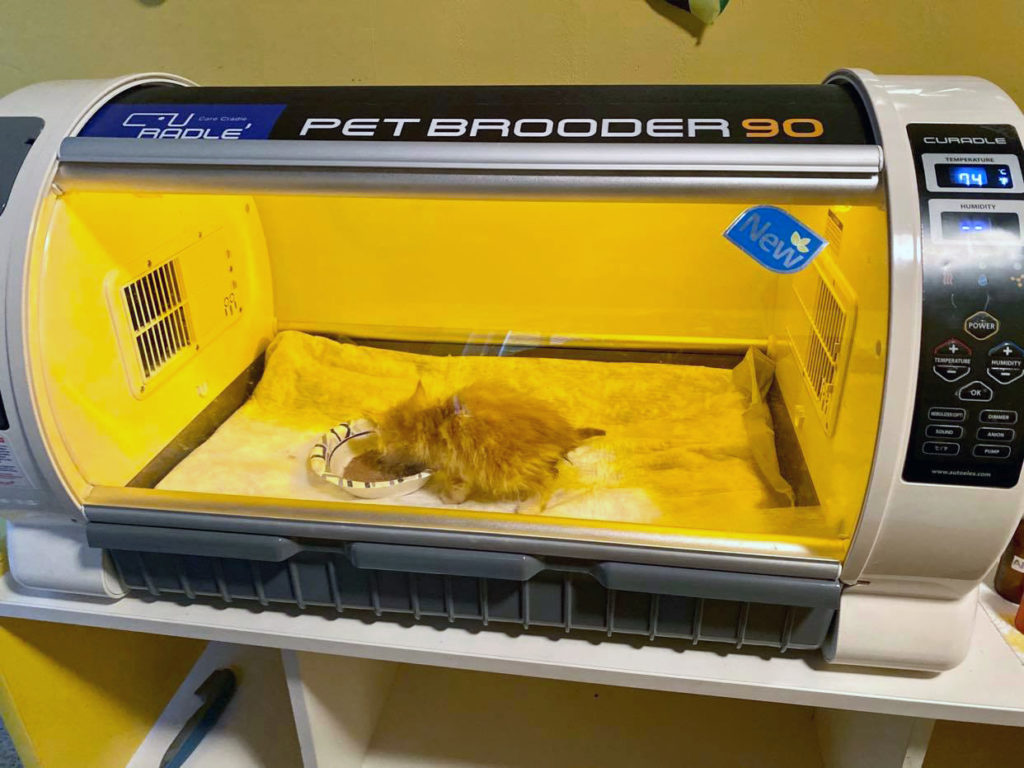 After losing too many sick kittens rescued from the Homer and Game of Thrones barns last fall, we committed to buying an incubator. Young kittens can't regulate their own body temperature, so an incubator is really helpful for bottle babies. It is even more critical for sick kittens, who get chilled instantly when away from heat.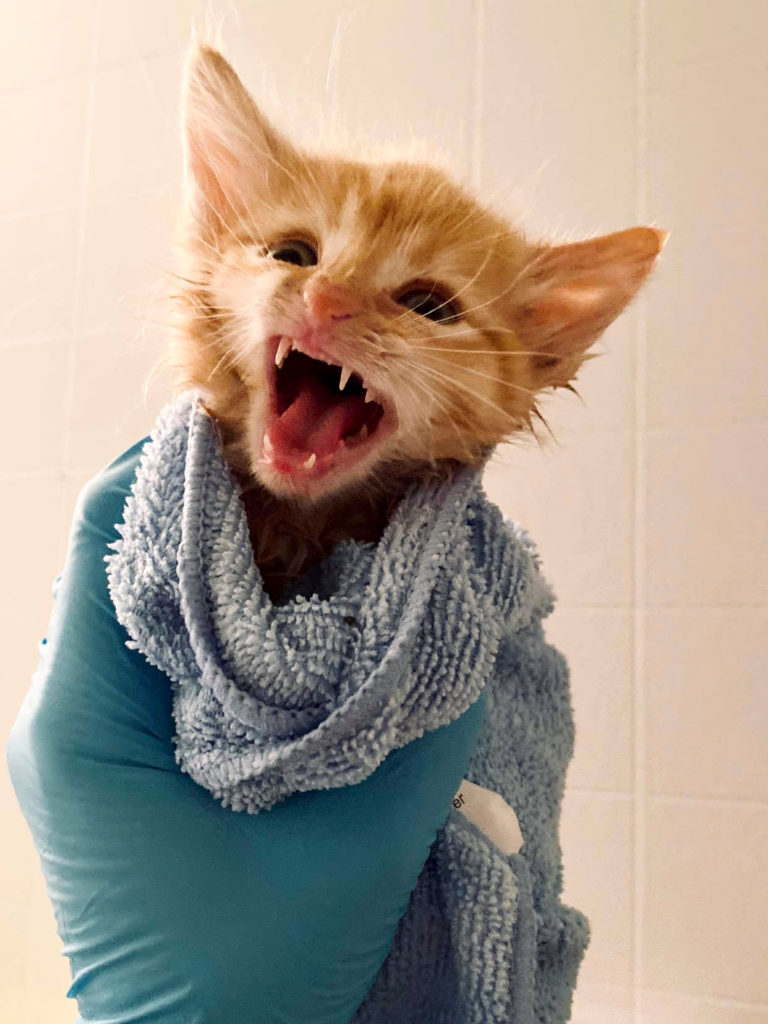 The pictures below show the incubator in use with some of the Cookie Barn Kittens, a beautiful set of gingers. They suffered from a parasite called Coccidia that can cause continual diarrhea, which is life-threatening to kittens until medication gets rid of it. These ginger kittens are recovering nicely but still under evaluation and not yet available for adoption.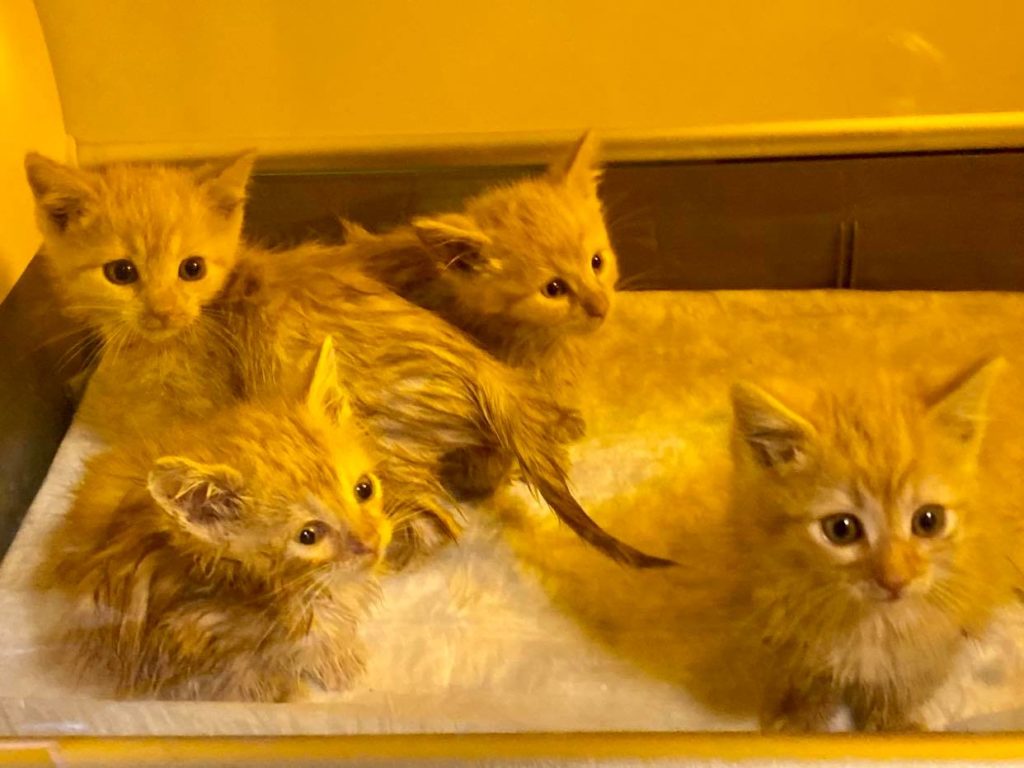 In this case, the foster family needed to frequently wash the kittens and used the incubator to dry them and avoid chills. However, incubators are designed for housing sick cats and kittens longer term. Because of the generous donations, TFC was able to purchase the biggest model, which will allow even an adult cat an extended—if crowded— stay. Incubators can be the difference between life and death.
Krumkake after a bath. Not happy but clean and warm.
The incubator was incredibly important to Krumkake's (Pronounced Chroom-Ca-Ca) recovery, the one who struggled the very most and survived. One kitten was lost from this litter. You can see how sad and miserable this little guy was, and here, just a few weeks later, he is doing great and bouncing around with his siblings (below). He is a small dark kitten.
Over time, it has become clear that some of the greatest needs in TFC's operating area is to provide help with feral cat populations in local barns. Cat populations can quickly explode out of control, and barns often experience "drop-offs" of cats and kittens they don't want, don't need, and can't afford to have altered. This can lead to a lot of suffering all around. When the TFC works in a barn, we do Trap-Neuter or Spay-Return (TNR). It is very hard to relocate feral cats to new home, and returning them to their original territory has been determined to be the kindest and most effective method long term of controlling and reducing cat overpopulation. TFC evaluates every cat, and if they are social or kittens under 8-10 weeks, we bring them into foster care for later adoption. This leads to a lot of sick kittens that just need some medical care, a bit of socialization, and time to grow up a bit. The incubator has become a critical part of that process.
Thank you to this community for helping TFC have access to the tools we need to rescue and rehabilitate kittens and cats. It means the world to them, and to TFC's foster families.