WELCOME TO THE SECOND INSTALLMENT OF THE INTERN JOURNEY. THE FELINE CONNECTION IS GROWING, AND WE HAVE OUR FIRST INTERN HANNA! OVER THE COURSE OF HER THREE MONTHS AS PART A VERMONT HIGH SCHOOL WORK EXPERIENCE INTERNSHIP PROGRAM, HANNA WILL BE HELPING IN MANY AREAS AND WRITING A BLOG POST ROUGHLY ONCE A WEEK THROUGHOUT HER INTERNSHIP.
BY HANNA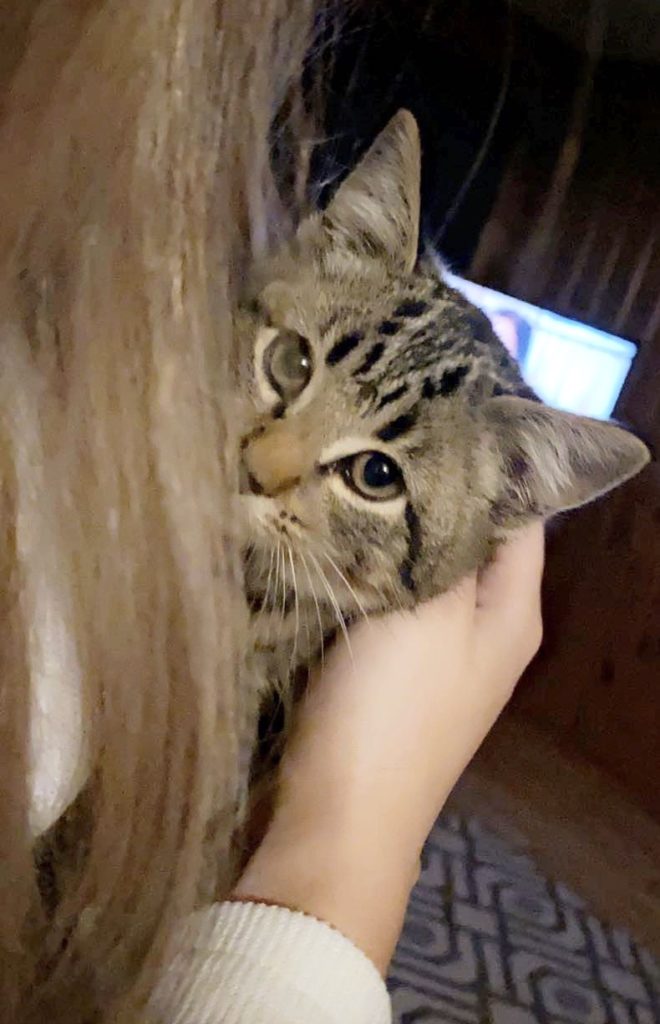 Hi, welcome back to my blog! I have spent a few weeks with The Feline Connection (TFC) and learning more about the organization and the people involved. On Monday we met with Maria who is a founder of TFC and a vet technician, and she talked about how she built the rescue. Maria did not expect to begin a rescue, but because of her love for animals, she started to help a cat in need which led to her pursuing further. Talking to Maria really opened my eyes and made me realize that rescue and fostering is something I really want to continue doing and pursue it as a career. Kirsten and Maria were also discussing a plan on how to expand rescue work and discussed their hopes and ideas for TFC future. This showed me how much teamwork and effort is actually put into the best ways of rescuing and finding homes for the cats. This week was a little tough due to me being sick but I learned more about the donations and worked more on New Beginnings posts.
After being with the rescue for a few weeks, I have been focusing on animal safety and rescue a lot more than I did before. My friend has a cow farm where a litter of kittens was born about a month ago. The farm and weather is getting unsafe for little kittens to roam due to the busy road, brutal weather, cows, and coyotes. I went to the farm and made a plan on how to catch the last little kitten and get him safe. It took us two days but we finally lured him into a little bucket with some milk and covered it with a sweater. I was losing hope in finding and catching this little lightning bolt but now that he is in a home, I don't think he will ever want to go outside again. They were feeding him cow milk because his mom was not present but it is not good for cats especially kittens. I feed him kitten replacer milk. He finally gets all the healthy kitten milk and warmth he wants!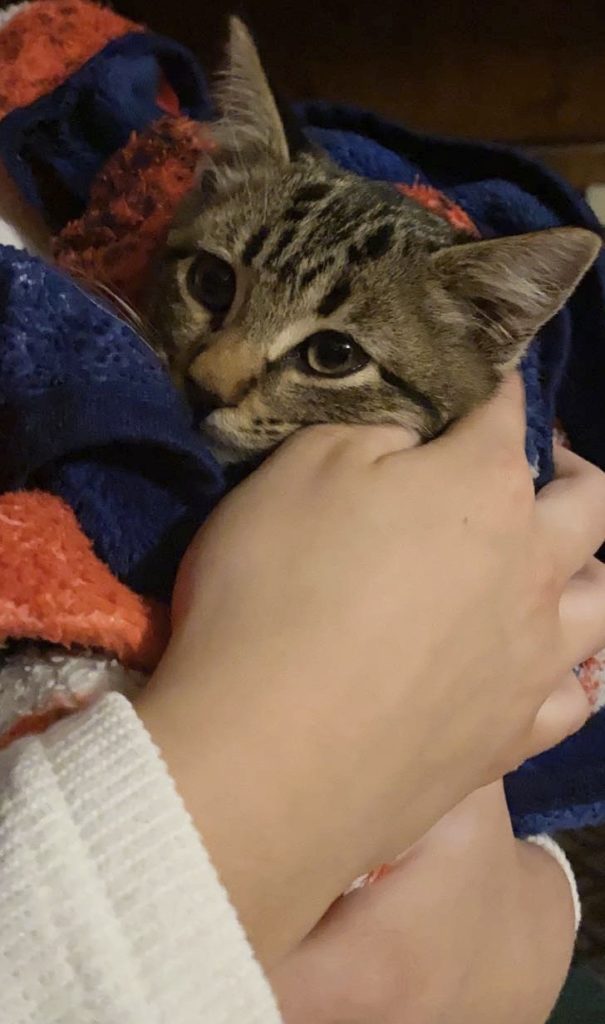 I will tell my friend that TFC might be able to help with the rescue and TNR of the other cats.
It was exciting second and third weeks and I hope to have more experiences like this down the road.
---
**Note: Ponyo already has been adopted and was not a TFC cat.