The Feline Connection needs $5k for 30 Tomahawk traps.
All donations made from May 1st to June 30th, 2022 will go towards the trap fund.
Over the last four years, The Feline Connection's fabulous community has provided many humane cat traps that we have used extensively, and the traps now need to be replaced. Many are broken and are dangerous to both cats and humans.
Because of our new relationship with VT-CAN, TFC can sterilize a large number of cats at a time, so we also need more traps. This will allow us to trap in more than one place at a time. Cats are transported in the traps after capture.
We need solid, safe equipment for everyone's safety.
We need 30 Tomahawk traps. We are not looking for hand-me-downs or any different models. We trap constantly and need good equipment.
Problems with current equipment
Broken, held together with zip ties and duct tape
Can break cat's tails and legs
Traps are loud and terrify the cats
Some trap triggers fail
Can let cats escape INSIDE the trapper's car (has happened about 4-5 times, including with the last group!)
Rusty and can't be sterilized properly
How to help
*Please add "Trap Fundraiser" in the Notes area.
Send a donation by check:
Make the check out to: The Feline Connection
PO Box 567
Rutland VT 05702
Other ways to help on the Donate page
---
Upcoming Trap fundraiser events:
SPRING FLING CRAFT FAIR! TFC Plant sale and Sneaker Drive Dropoff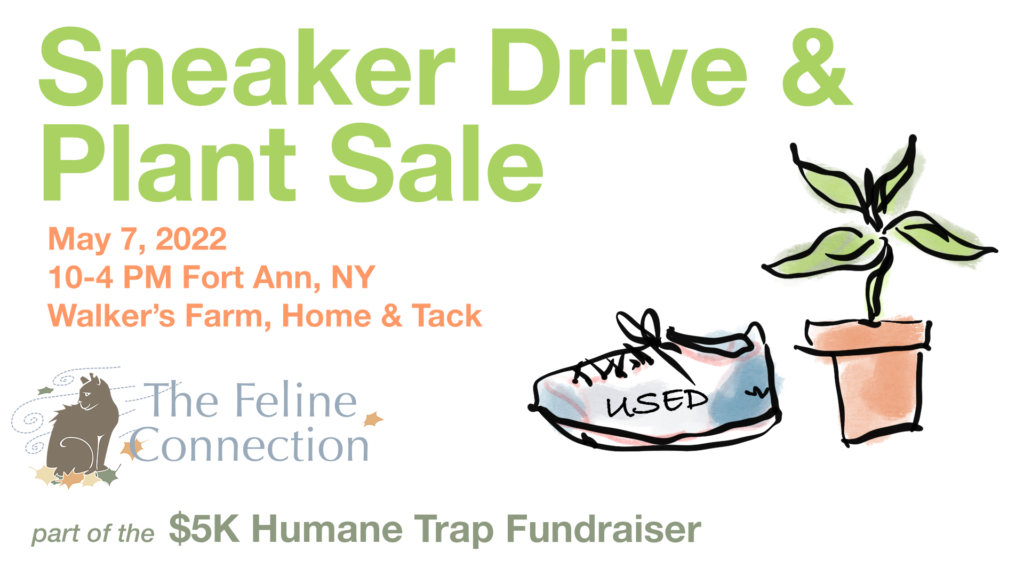 Walkers Home, Farm & Tack Event flier: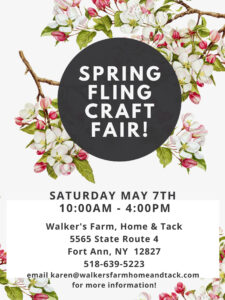 Used Sneaker Drop-off and Plant Start Sale to benefit The Feline Connection's Humane Trap Fundraiser–held at Walker's Spring Fling Craft Fair!
Bring your used or unused sneakers (your friends, families, neighbors, classmates, frienemies, whomever) and TFC Cat Rescue gets donations for every pair!
We also have a selection of plant starts available, information, and listings of our currently adoptable cats. And, we'll even throw in volunteers who love to talk about cats and cat rescue! The craft fair has 70+ vendors and food!! Grab those dusty sneakers and head on down.
Facebook Event: https://fb.me/e/1UjtJBTmL
---
Gallery of TNR images from The Feline Connection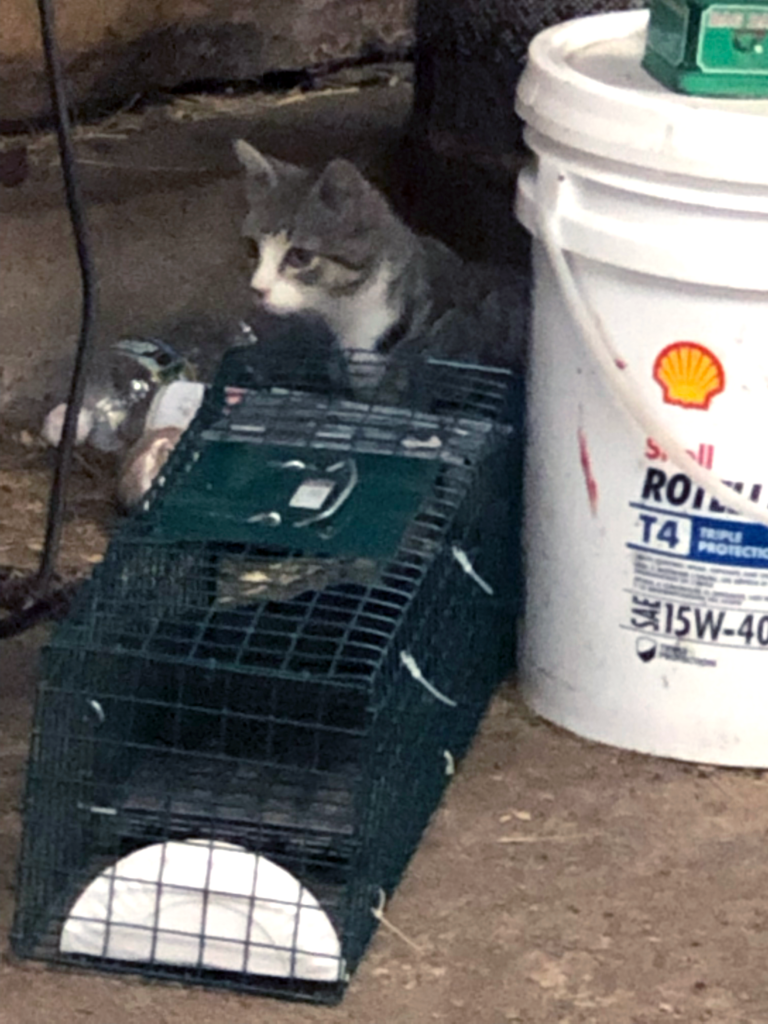 More information on TNR in general from Alley Cat Allies: Trap-Neuter-Return (TNR) saves lives
---