Blog 3
The Feline Connection has steadily grown since it was founded by Maria Caron in 2018. The volunteers that are The Feline Connection have been passionate and dedicated to the welfare of cats in the Rutland, VT, and eastern Washington, NY counties.
We spent a few minutes earlier this year creating an overview. Since the document below was created, The Feline Connection has surpassed 2000 cats assisted so far, and we are closing in on 2200 as we head into late summer.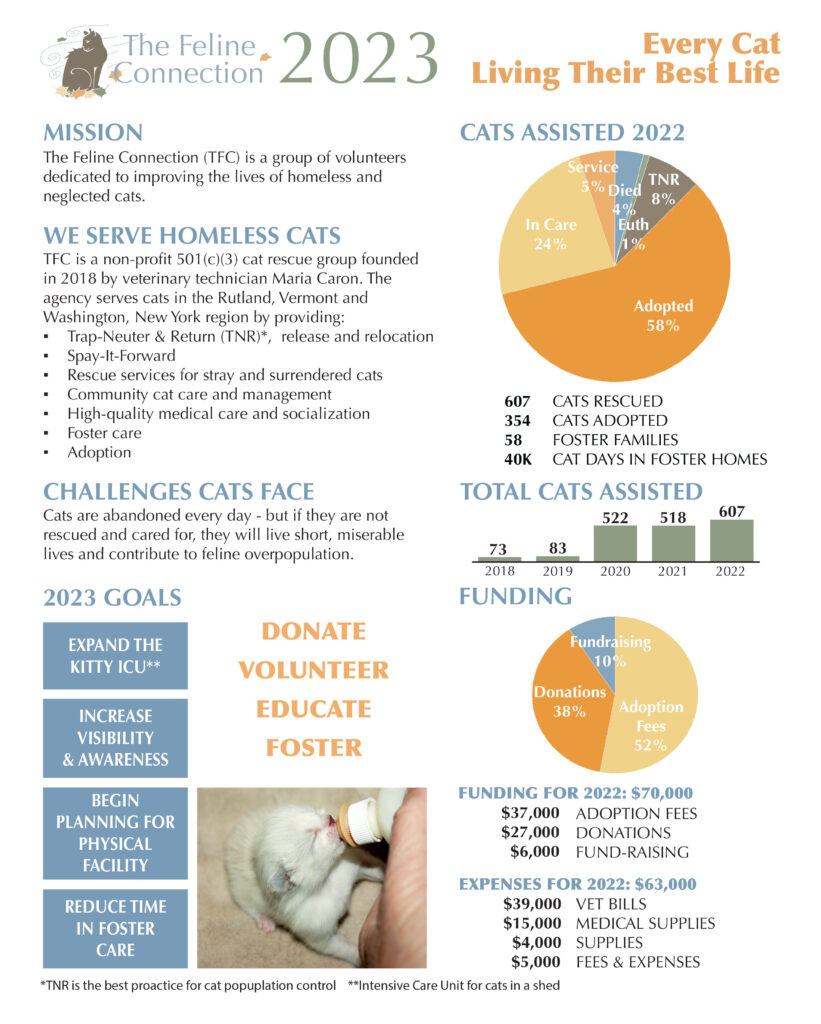 The Feline Connection is our amazing Foster Families and volunteers, and the extended The Feline Connection community of supporters. All of this work was done 100% by volunteers.
Please help us raise the funds needed to continue on this journey to provide a safe haven for homeless, feral, stray, lost, and abandoned cats.
Thank you!
---