Available for Adoption, Rutland VT
Door greeter Albite is sweet, very affectionate, and handsome tabby purrs, sleeps with his people, and loves both cats and dogs.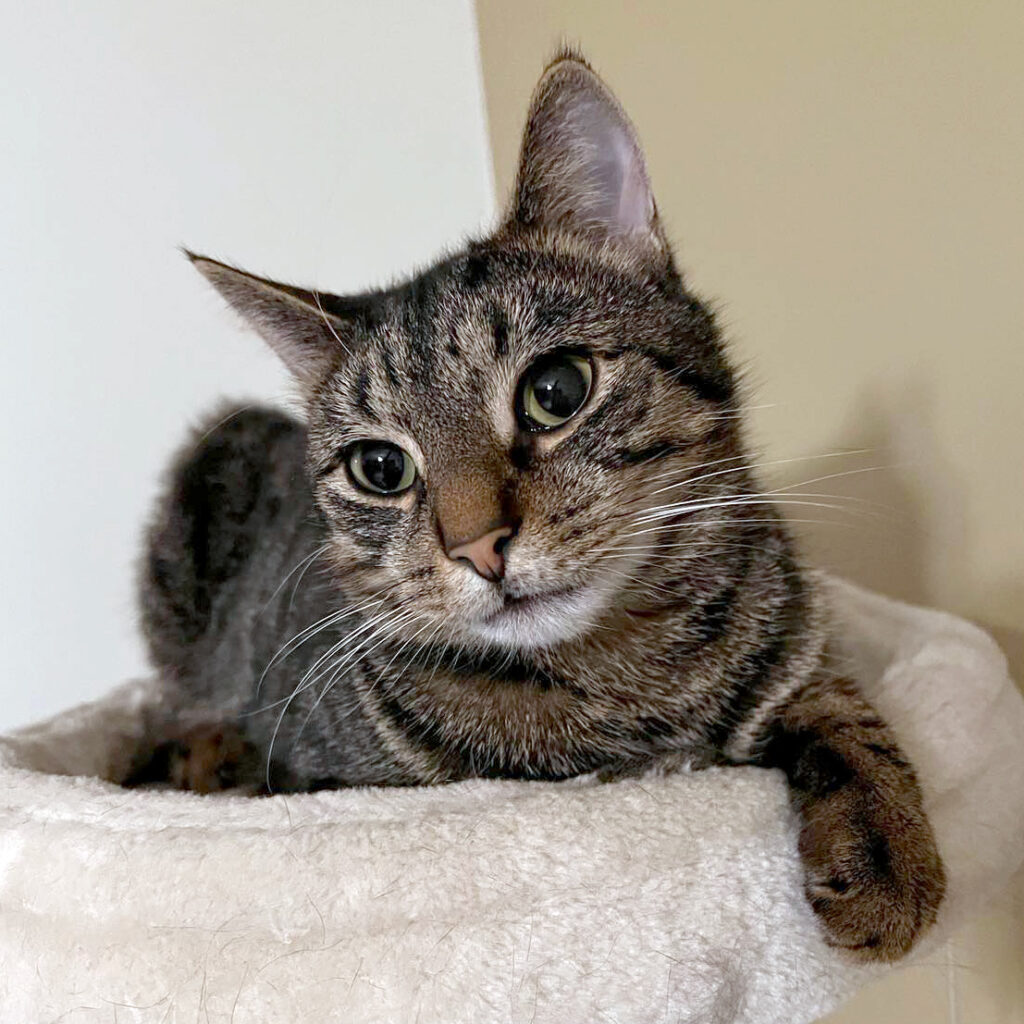 Albite is on the smaller side with beautiful markings and a purr motor that won't quit! He likes to rub his whole body on us and roll over for tummy rubs! He's an on-the-move younger guy who enjoys climbing as well as a good toy to carry around in his mouth or play soccer with. He likes to explore but checks in a lot with the people in the room (he won't go under a bed and stay there – he will be back in 30 seconds for some pets). He really just craves affection and he gives as good as he gets. A real sweetheart!

Foster Family
He is a very handsome guy, with a beautiful shiny coat. He has some brown on his face, feet and belly as well as beautiful stripes.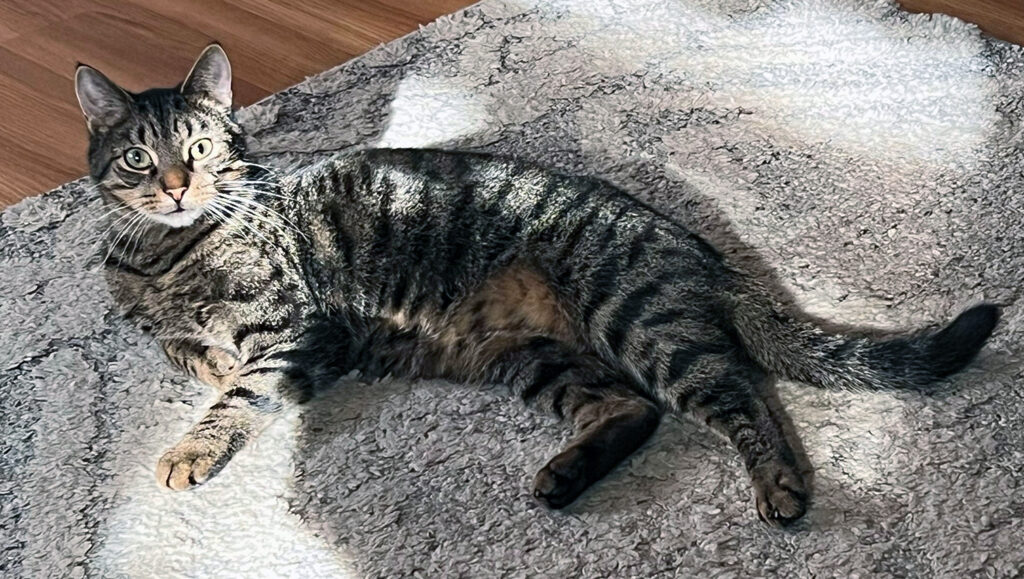 He's good with cats and dogs, and likes to wrestle other cats that are open to it but respects the ones that aren't (he plays hard, but not to hurt). He likes to wrestle our younger cats but the older ones or the ones that don't want to play like that, he leaves alone. We have zero issues with him and if he starts to get mouthy with us, he's easily redirected. He loves people and is a door greeter!

Foster Family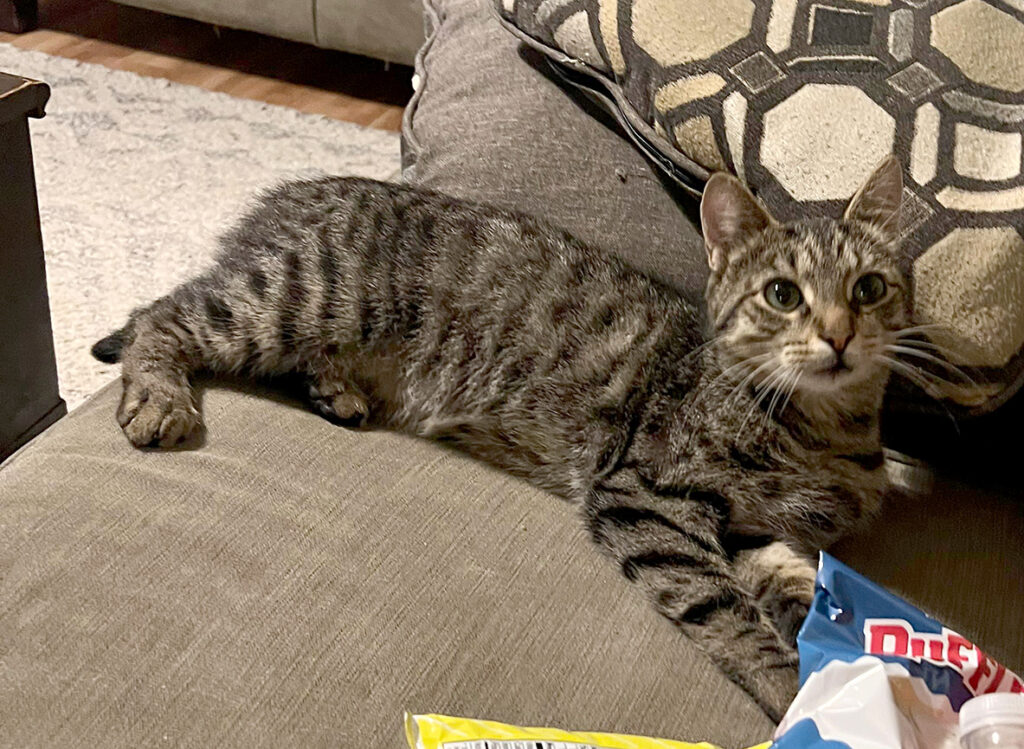 He's been free of quarantine and mingled into the crew of our 5 resident cats and our dog with zero issues. He was just instantly one of the crew and loving every minute. He sleeps in bed with us too.

Foster Family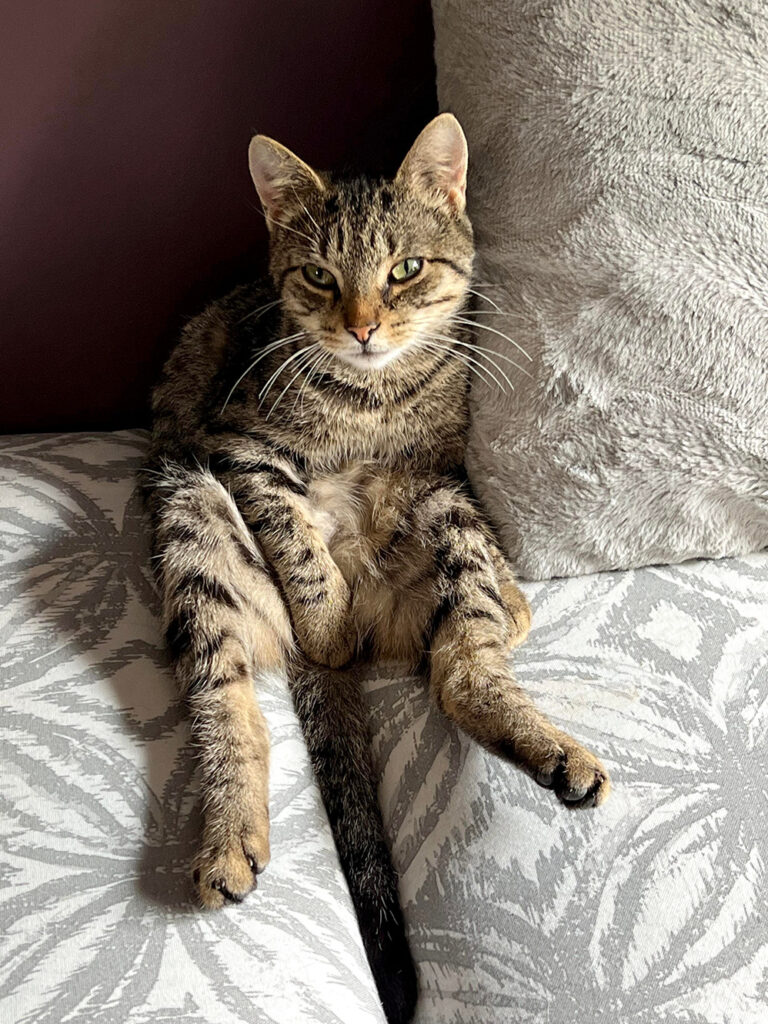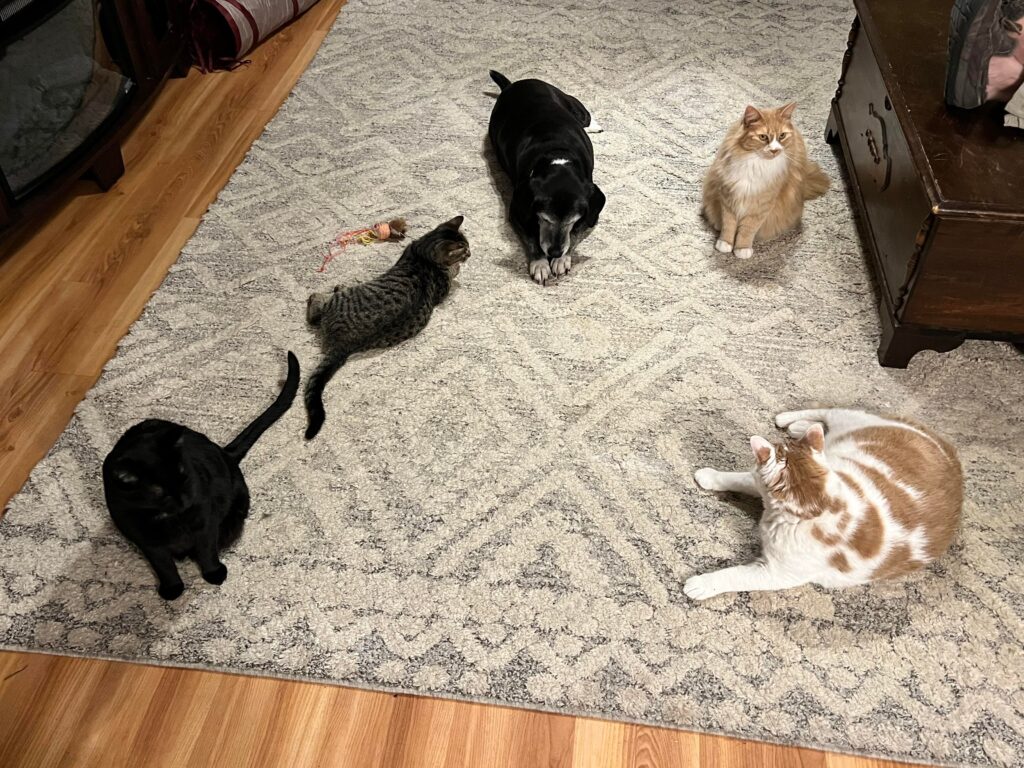 He's a total love bug and will make an excellent family member.

Foster Family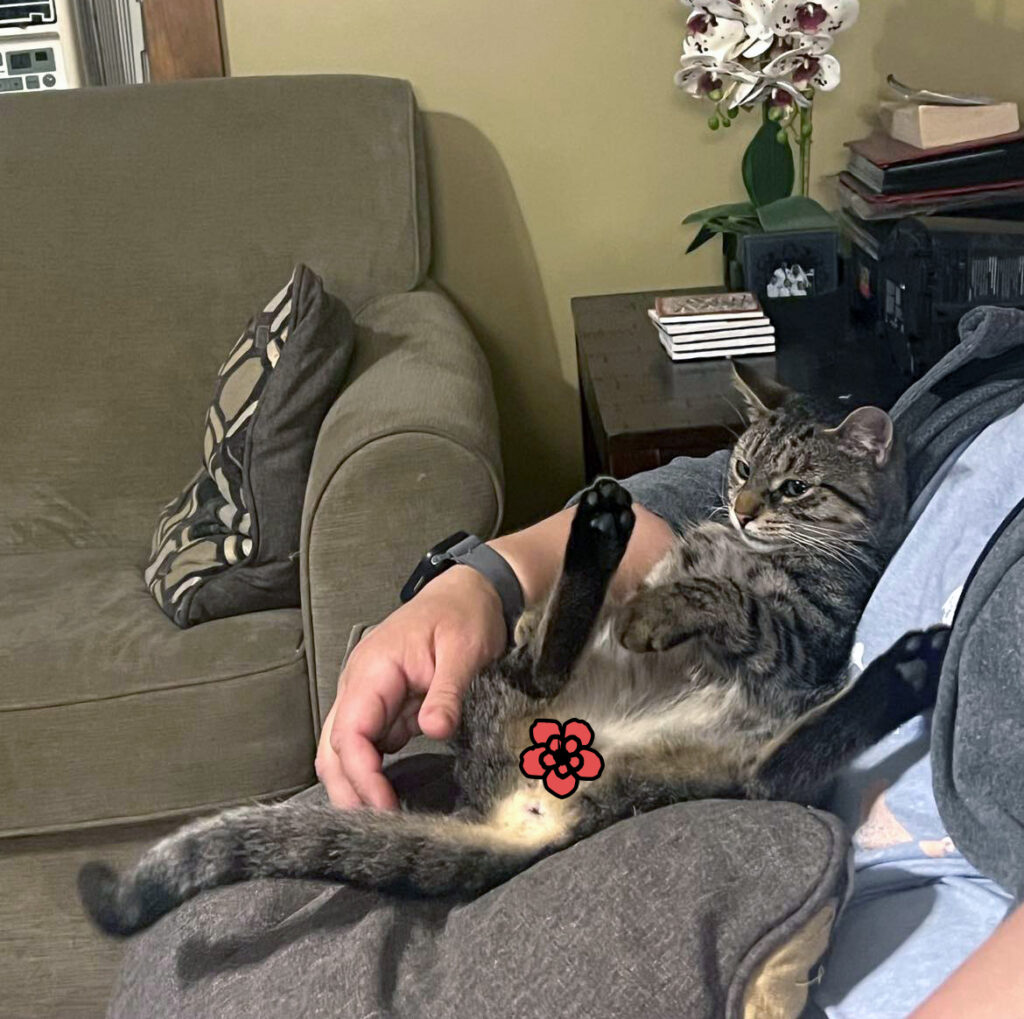 Albite is a friendly neutered male domestic shorthair (DSH)brown tabby cat estimated to be born in August 2022. Albite was discovered living at the Slate company and quickly warmed up to one of the workers, allowing them to pick him up. His disposition on intake was friendly. Would do best with another young cat to play with and with owners who have had other cats.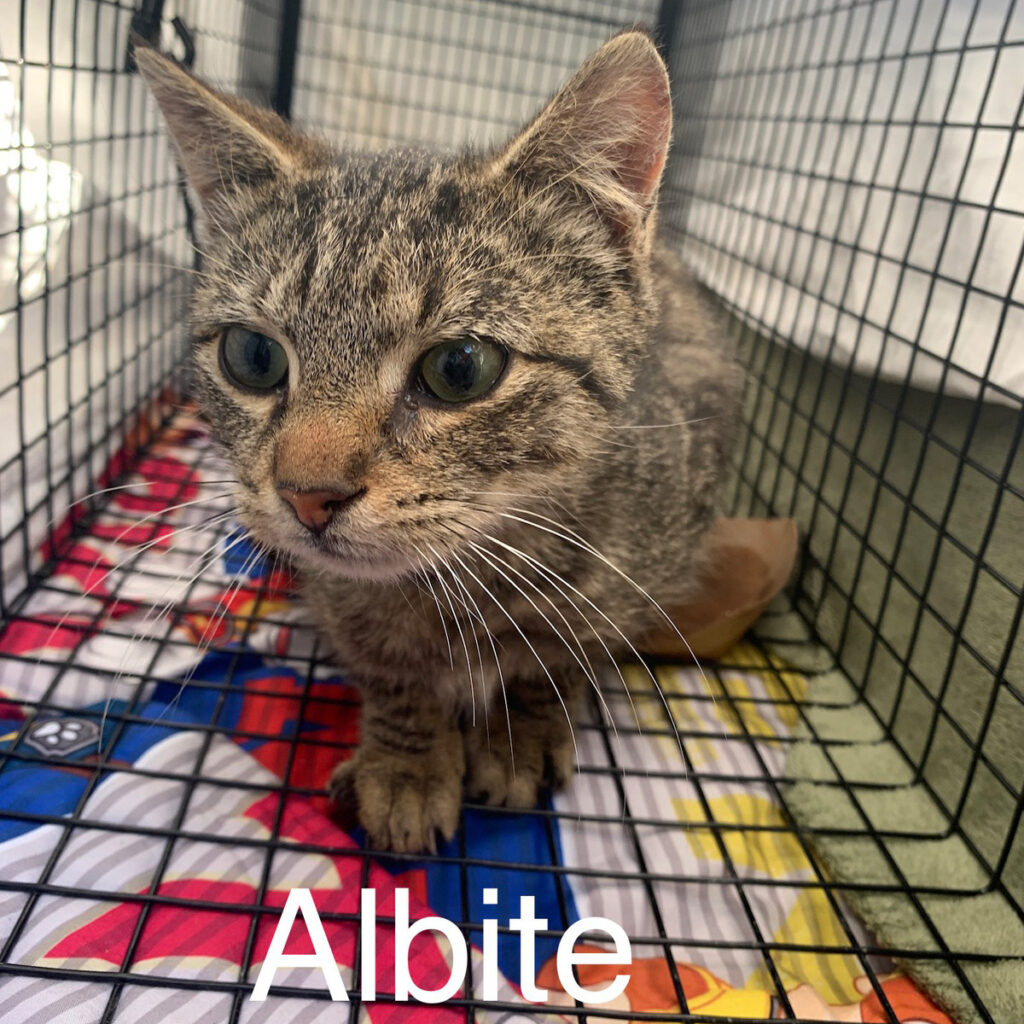 He has been microchipped and given age-appropriate vaccines. He tested negative (good) for FeLV and FIV. We think he would prosper in a home with other cats to play with him.
Albite makes it very clear he wants the life of a pampered lap cat! Want an affectionate and attentive companion? Albite is your guy! Fill out an Adoption Application below and put his name on top!
---
Interested in giving a cat a loving Forever Family? Please fill out an Adoption Application. To place a cat on hold, a $50 deposit fee is required. Cats can be placed on hold after your Adoption Application has been approved.
Learn more about The Feline Connection's adoption policies and procedures on our Adopt page.
Learn more about The Feline Connection's adoption policies and procedures on our Adopt page.