Available for Adoption
Rutland, VT
A sweet shy spirit, Lyric loves to observe and needs a quiet home to feel comfortable.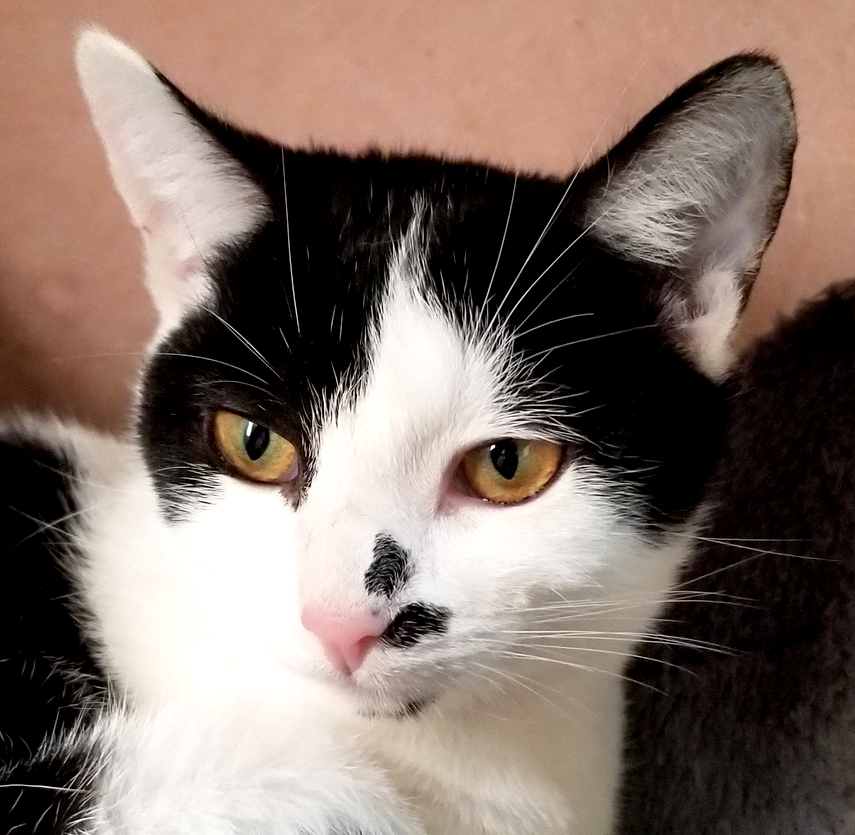 "She LOVES her hammock on her kitty tree and can almost always be found there. Occasionally, Lyric will allow me to rub her shoulders, but I have never been able to rub her ears or any other part of her, without her ducking/moving away. I don't know that Lyric will ever be a lap cat or an in-bed cuddler, but she will happily keep your house free of pesky rodents! If you have a kitty hammock she will calmly observe you, and you may even get an occasional shoulder scritch in."

Foster mom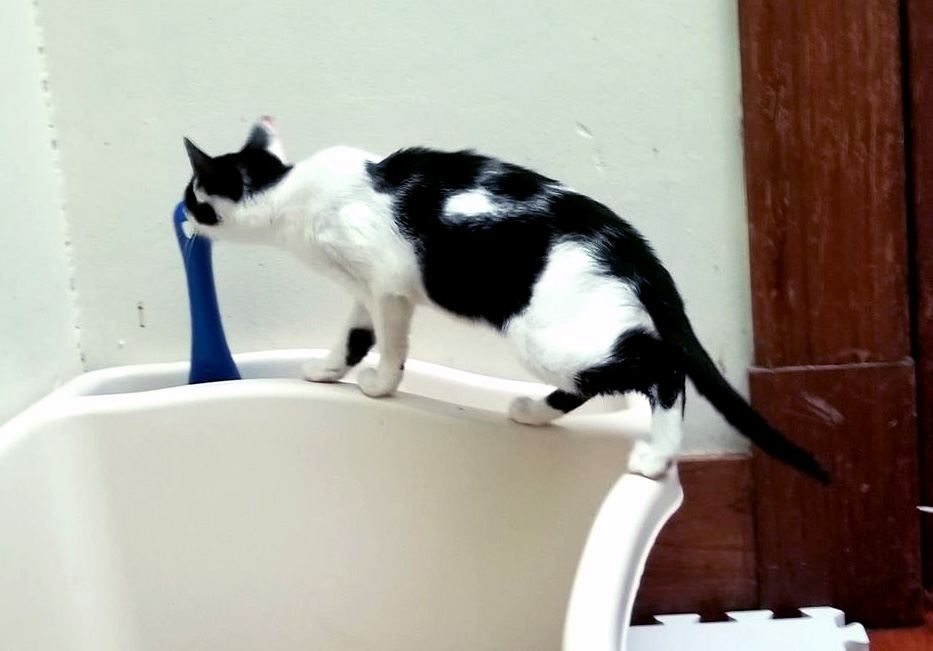 "Lyric was caught at our Homer Cat Community at the beginning of Oct. 2019. The plan was to spay her and return her to the barn where she was comfortable and had lived her entire life. One of the other kittens that was caught at the same time (Nestor) was quite ill and so the decision was made to treat Lyric, Nestor, and the two other kittens of the same age that were caught that day. So, instead of going right off to be fixed, Lyric was brought to me to foster, along with Nestor and the other two kitties. Everyone was treated with medications for their worms and their URI. Lyric was always quiet and calm and allowed herself to be treated for her illnesses. Lyric is in one of my 'foster kitty rooms'. She is in with Poem, Skylla, Nestor, and Aegisthus (now adopted). They were all caught within a couple weeks of each other and they are all from the same Community. Out of these five kitties, Lyric is the least friendly. She does not seem overly stressed by my presence and she never hisses or growls at me, but she prefers to just observe me as I move about the room, feeding and cleaning."

Foster mom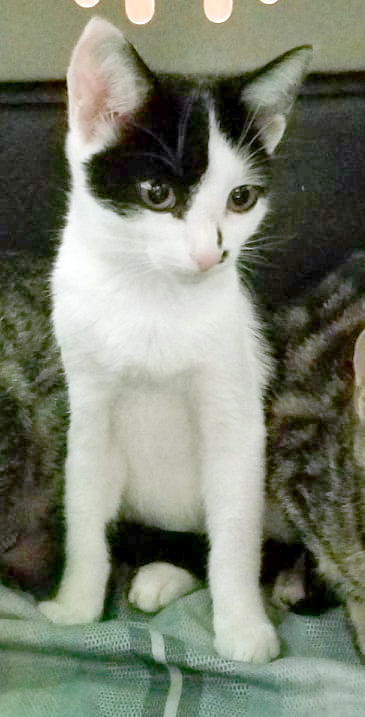 "Lyric needs a quiet home, preferably with a human that understands shy kitties and has dealt with them before. She needs calm, gentle loving and lots of great places to hide (preferably with HAMMOCKS) to make her feel safe in her environment."

Foster mom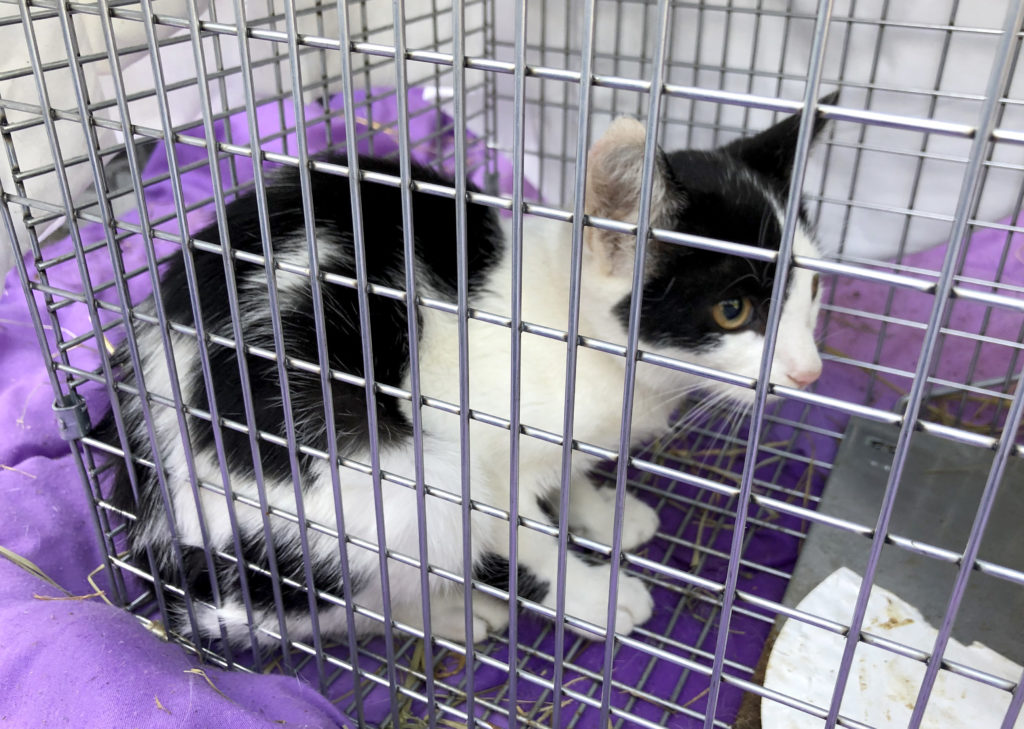 Lyric tested negative (good) for FeLV, FIV, and Heartworm. She is up-to-date on Distemper and has received her 1 yr Rabies vaccine. She has also been treated for fleas and ear mites. She is microchipped and spayed. Her estimated DOB is July 1, 2019.
Lyric is not a very social kitten and may never be a lap cat, but she still has a lot to offer! Lyric wants you to know that although she likes to observe from afar, she is happy to keep your house free of pesky rodents and will always keep a watchful eye. She does allow a shoulder scratch every now and then and only requests that you have lots of fun places to hide and a hammock ready for her – she LOVES hammocks! She may allow more affection with time and patience and would do well with an experienced cat person. If you're open to adopting in pairs, Poem and Lyric would fit well together in a quiet home. Will you give this girl a chance for love? If so, please fill out an adoption application below!
---
Interested in giving a cat a loving Forever Family? Please fill out an Adoption Application. To place a cat on hold, a $50 deposit fee is required. Cats can be placed on hold after your Adoption Application has been approved.
Learn more about The Feline Connection's adoption policies and procedures on our Adopt page.
Learn more about The Feline Connection's adoption policies and procedures on our Adopt page.