Adoption Pending
Rutland, VT
Ms Cuddle Cakes is ready for cuddles on the couch and lots of love.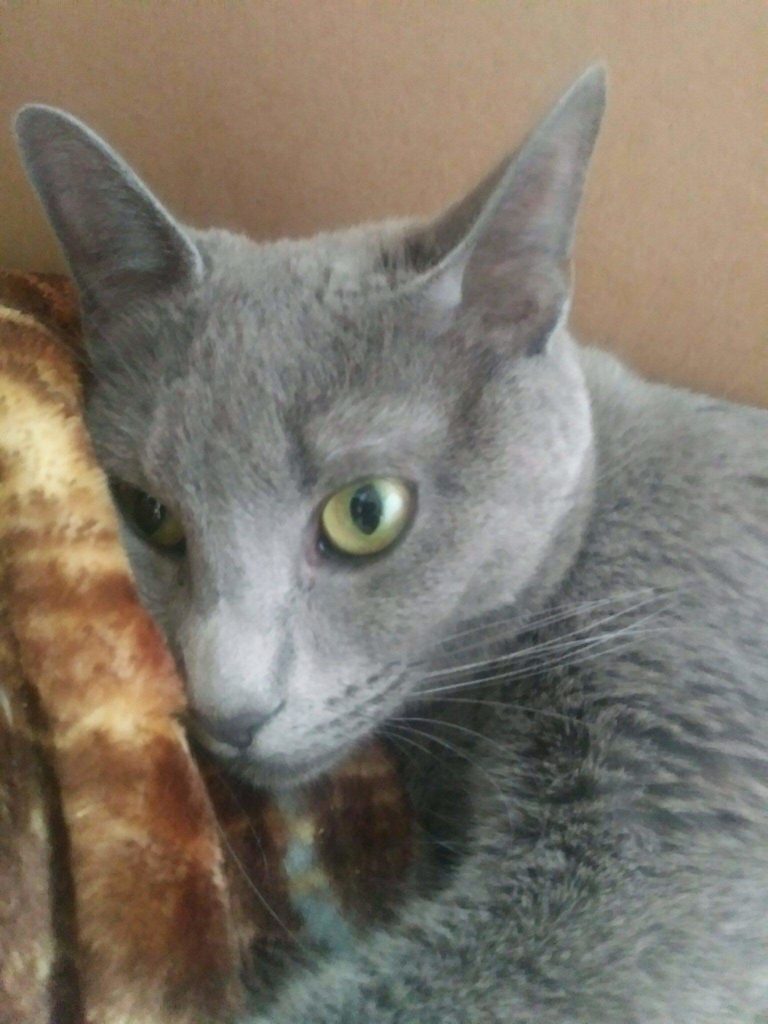 Look at that silky gray fur and those gorgeous green eyes! Ms Cuddle Cakes (formerly Margo), is a striking young lady who is ready for a life time of pampering and love!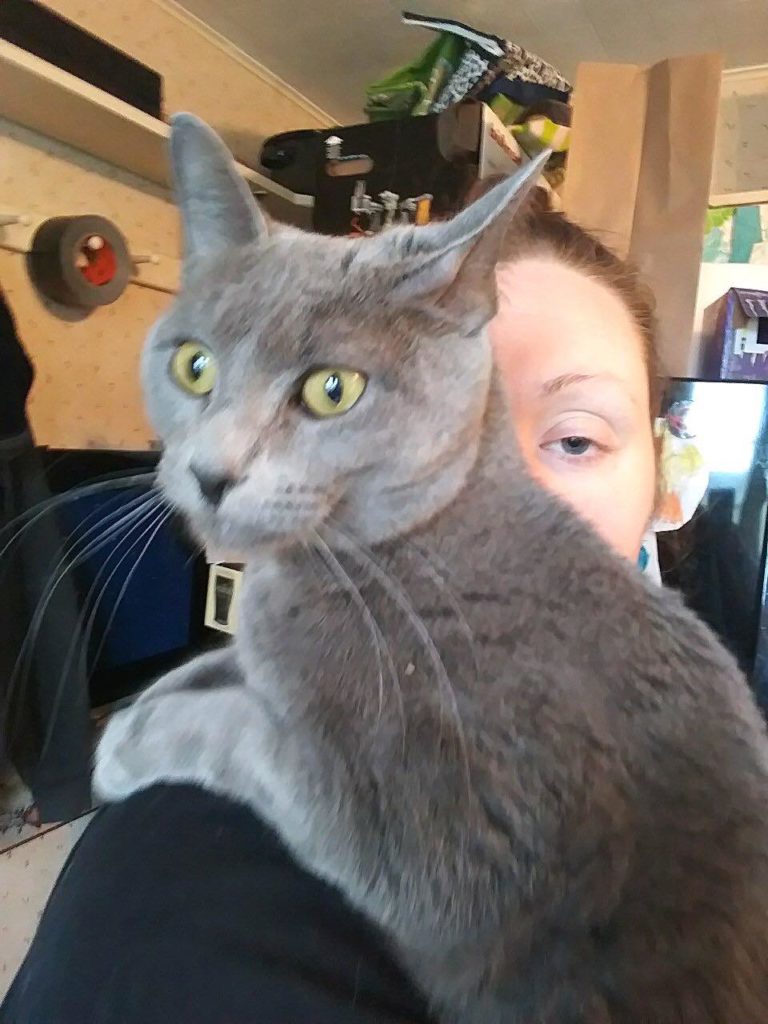 I am head to bean-toe silver! All people's MUST give me ALL the lovings upon entering my space. No limit to lovings, head boops & back massages. I have even been known to return the favor. I love hair & velvety blankies. Not big on toys, but catnip & scratchers are a must!! I am your one & ONLY. I don't like any cats besides my own kittens (of which one is still looking for a home too… Maybe you need us both!) I'm great w/ children but I will let them know when I've had enough. Note: i have claws & will be keeping them. I am exceptionally chill, clean & quiet. I'd love to let you love me.

Ms Cuddle Cakes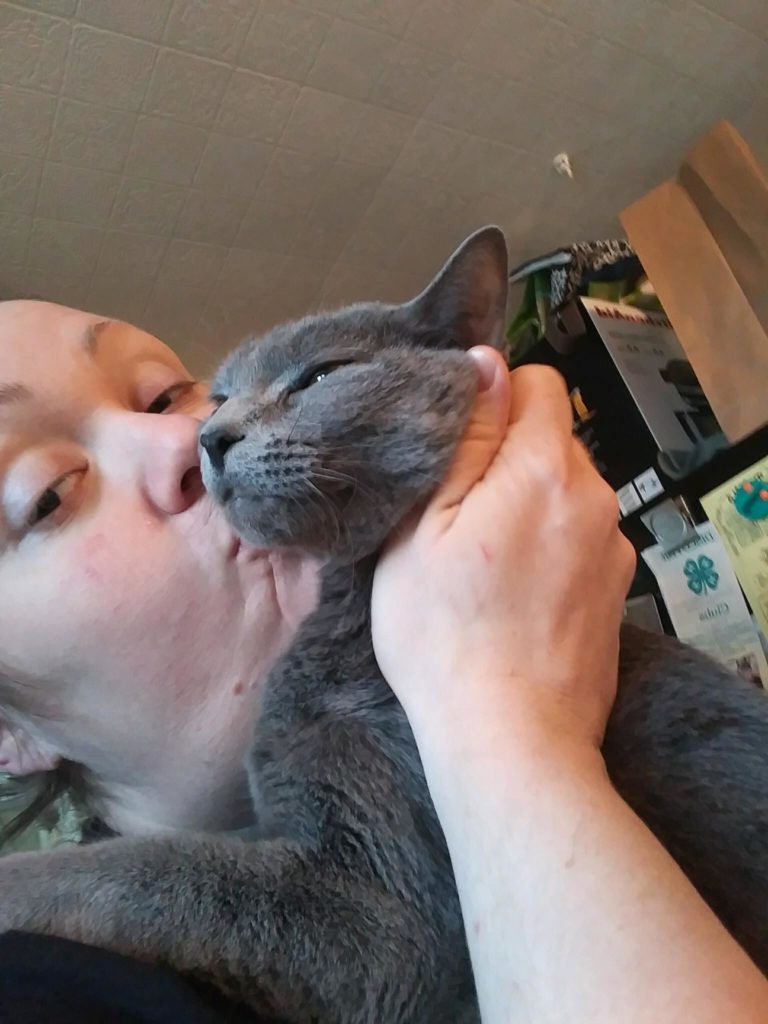 I've been working with her & the kids. She's REALLY improved. Didn't even hiss at the baby when he pulled her tail the other day
she's gonna need a LOT of attention though. Very needy.

Foster mom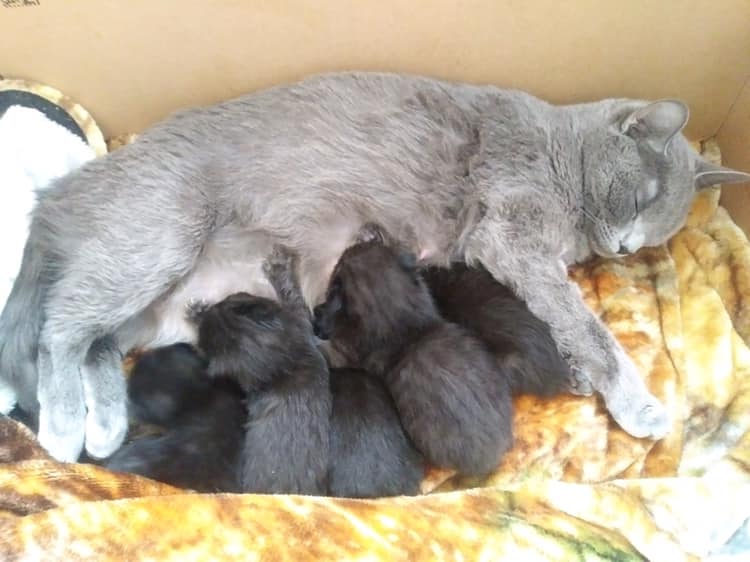 Ms Cuddle Cakes finally gave birth to her kittens! This beautiful girl is a mama! With all of her kittens out of the nest, she is ready to go to her forever home!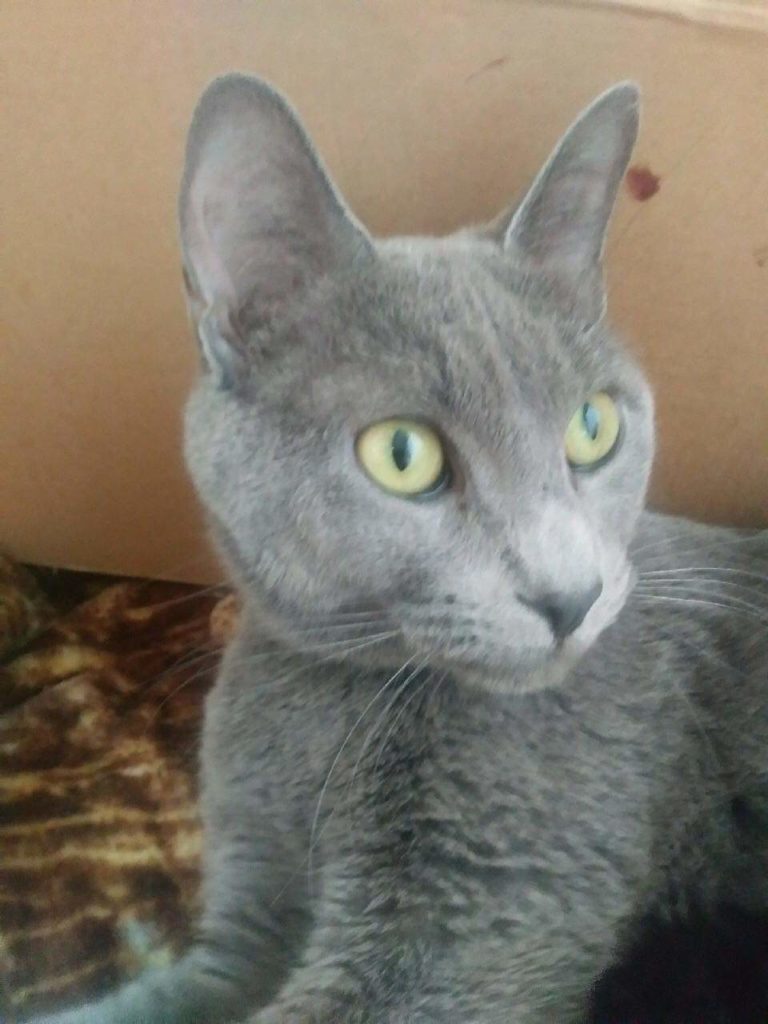 A while ago, we had posted asking for food and litter donations for a veteran we are helping. To recap slightly, His kindness, and love of cats, helped him to rescue many stray cats. However, he was no longer able to afford spays and neuters, and things got out of hand.
The populations have grown beyond what he can handle, and he has asked for help. He is a good man, trying to help the 30 plus cats in his care. But life keeps throwing punches at him, which had made it so very hard for him and his family to get back on their feet.
Ms Cuddle Cakes is part of the Candy Cats community.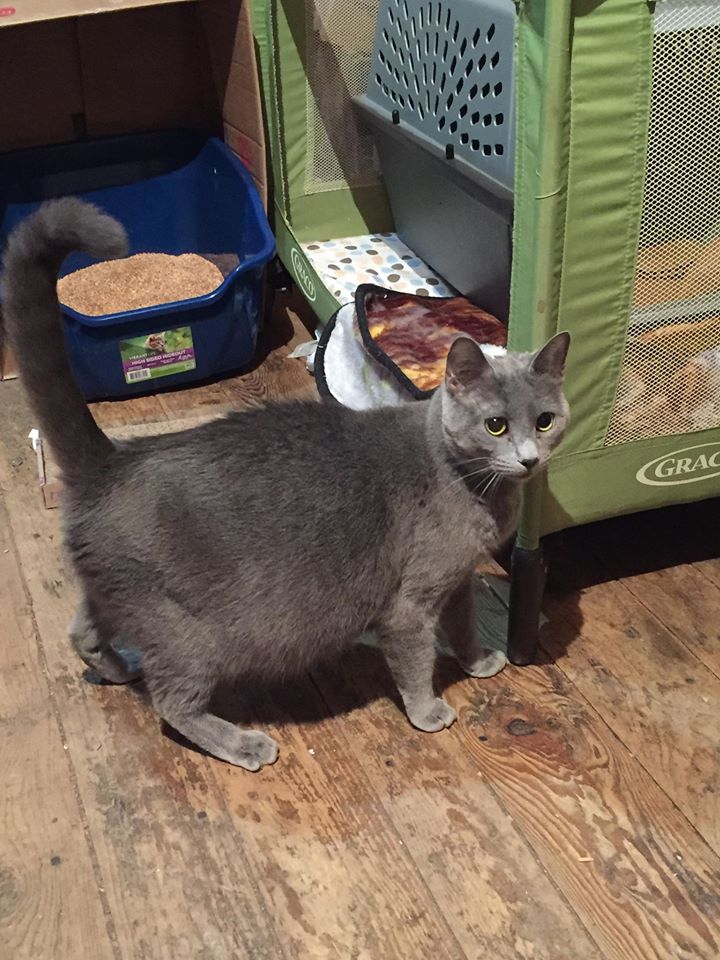 Ms Cuddle Cakes (Margo) will be tested for FeLV, FIV, and heartworm, and will be up to date on distemper and rabies vaccines. She will also be spayed and microchipped prior to adoption. Her estimated DOB is September 2016.
This lovely lady is waiting to find her home like the rest of the kittens. She love attention and affection and are ready to purr their way into your heart! If this beautiful girl sound like the one for you, please fill out an adoption application below!
---
Interested in giving a cat a loving Forever Family? Please fill out an Adoption Application. To place a cat on hold, a $50 deposit fee is required. Cats can be placed on hold after your Adoption Application has been approved.
Learn more about The Feline Connection's adoption policies and procedures on our Adopt page.
Learn more about The Feline Connection's adoption policies and procedures on our Adopt page.