Sweet, loving, and very pretty with fabulous whiskers, this affectionate girl loves the family dog!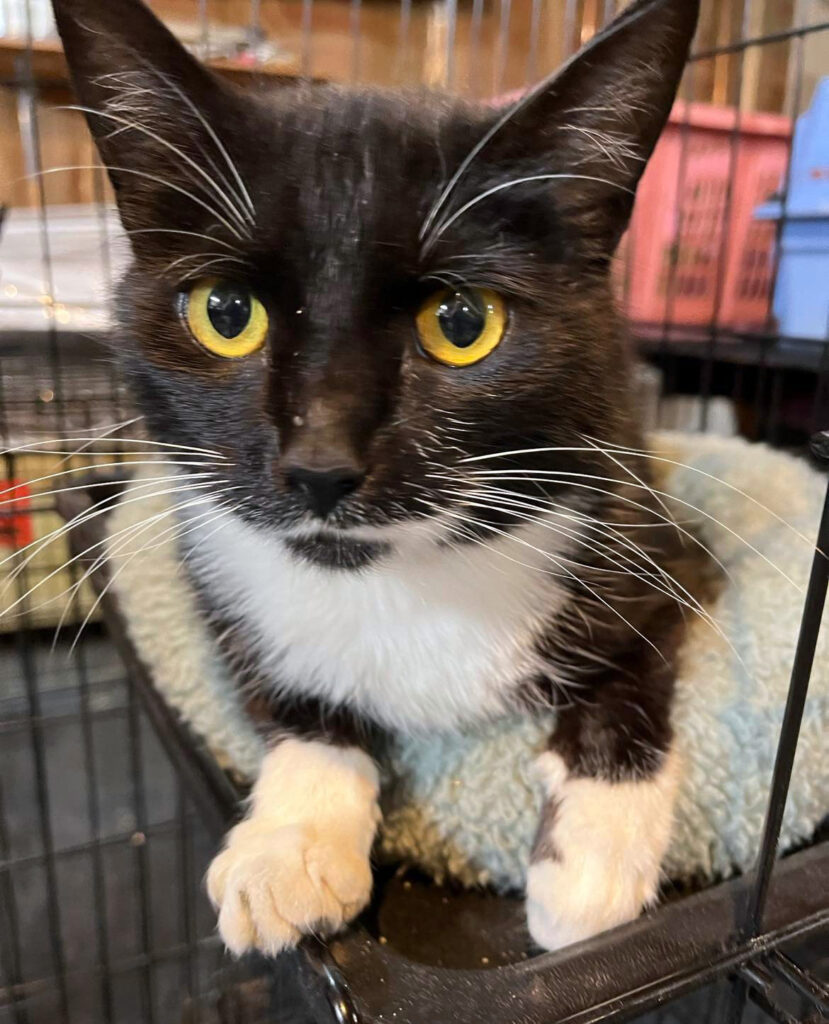 Mezzo is a dainty and loving young lady with a charming appearance. She has a beautiful white bib that matches her four white socks, which along with fabulous whiskers, add an elegant touch to her overall look. Mezzo has a quiet and inquisitive nature. She enjoys exploring her surroundings and has a particular fondness for perching in high places, where she can observe the world around her.
Mezzo comes when called! This endearing quality demonstrates her responsive and attentive nature as well as her desire to be with people.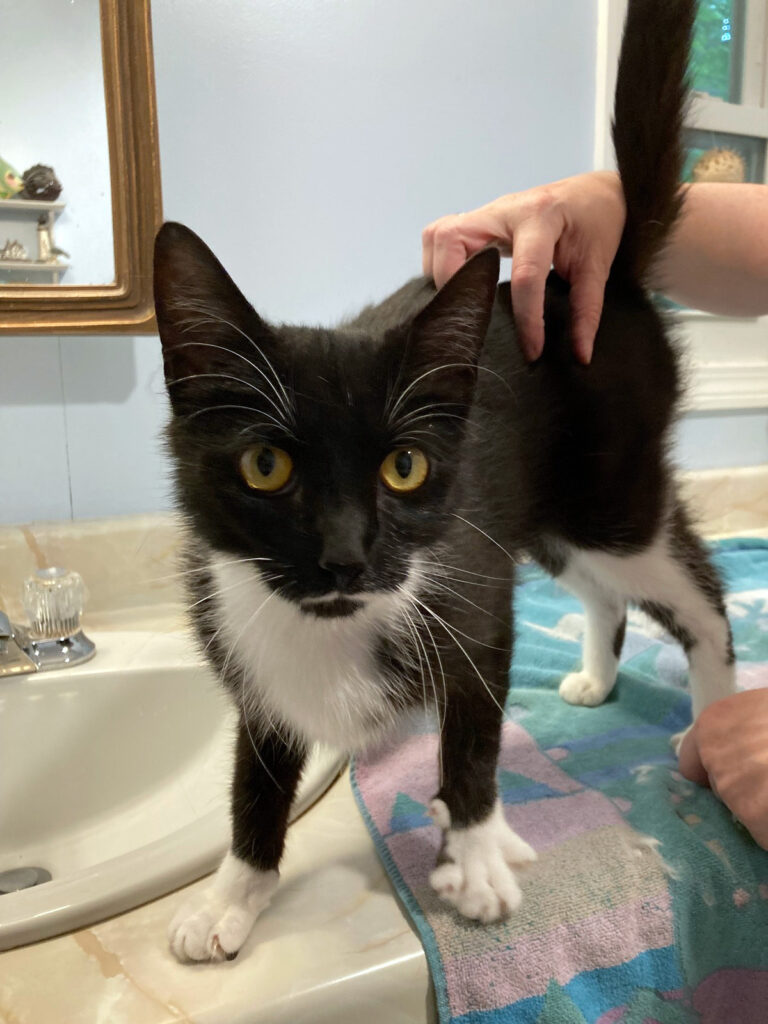 Mezzo has also shown great affection for her Foster family's dog. She adores him and they enjoy spending time together.
Mezzo started living in a pool house in late April, but the rest of her history is unknown. Her new advocates discovered The Feline Connection and surrendered her so she could have a loving family life. She quickly won the hearts of her Foster Family.
We estimate she is about three years old. She is on the thinner side, but with continued proper care and nutrition, she may increase in weight. She has been spayed, microchipped. and given age-appropriate vaccines. She tested negative (good) for FeLV and FIV. She is ready to go home!
Overall, Mezzo is a sweet little girl. Her loving and gentle personality, combined with her unique markings, make her a charming addition to any loving home. If you are interested in adopting Mezzo, please fill out an Adoption Application below and put her name on top!
---
Interested in giving a cat a loving Forever Family? Please fill out an Adoption Application. To place a cat on hold, a $50 deposit fee is required. Cats can be placed on hold after your Adoption Application has been approved.
Learn more about The Feline Connection's adoption policies and procedures on our Adopt page.
Learn more about The Feline Connection's adoption policies and procedures on our Adopt page.