Beautiful, attentive, and playful girl seeks coach to complete housecat training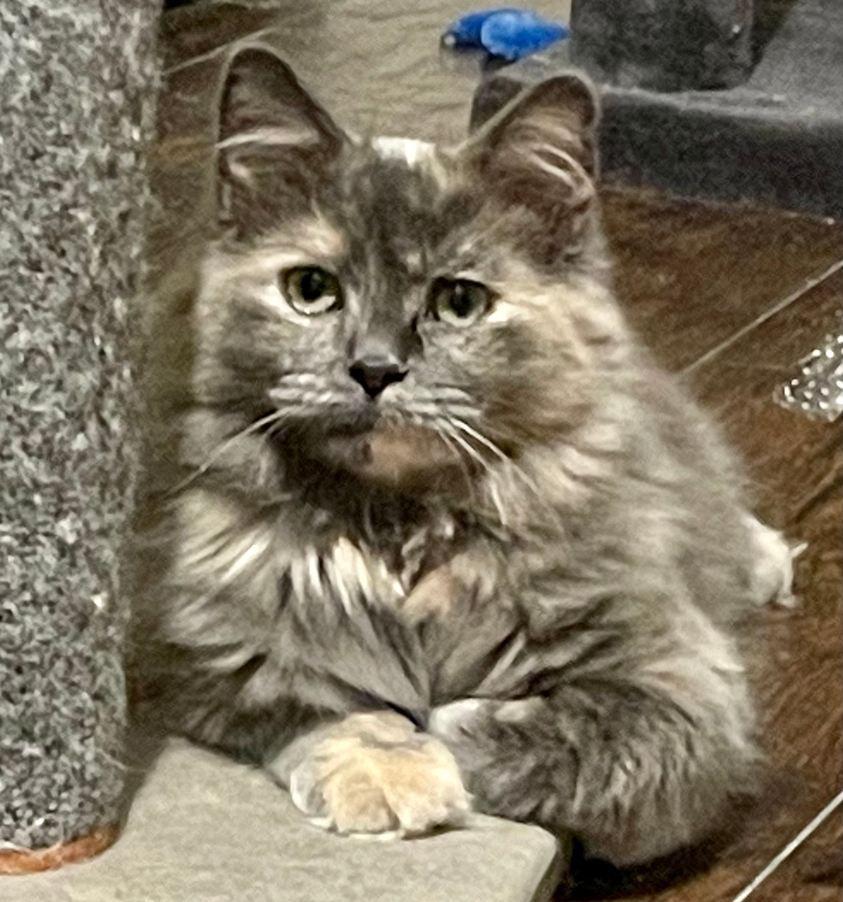 Meet Missy, a spunky teenage kitten with a zest for adventure and playtime! If you're looking for a feline friend who will keep you on your toes, then Missy is the perfect match for you. Despite her playful nature, Missy is currently a bit hesitant when it comes to human touch. However, she really does want to be petted—she just needs a bit more encouragement. She will prosper with a patient adopter who understands her boundaries and give her the space she needs to feel comfortable.
Missy has a touching backstory that makes her even more special. She was born to a mother cat who belonged to an elderly neighbor who passed away. Fortunately, Missy and her siblings Gallifrey, Amy Pond, and Wilfred were fed by a kind caretaker who did her best to provide for them. Eventually, The Feline Connection was able to step in and help, providing Missy with the foster care she needed to thrive.
Born in mid-June 2023, Missy is already spayed, microchipped, and up-to-date on her vaccines. She tested negative for FeLV and FIV.
Missy is still learning how to navigate life as a house pet and will need an adopter who is willing to work with her. It's important that her adopter understands that she is likely to need some time and space to adjust to her new environment and that she may need some guidance on her journey to trusting humans.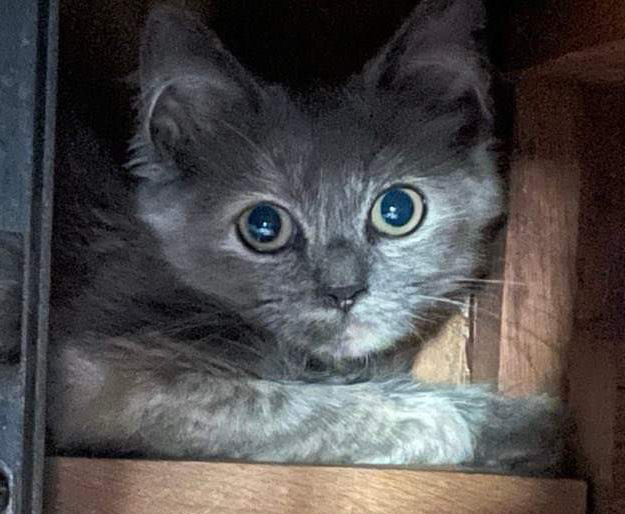 Missy would do well if adopted with one of her siblings, as she is used to being around other cats and enjoys their company. Having a feline friend by her side would help her feel more secure and confident in her new home.
If you're worried about Missy being shy, don't be! She's a master at finding hiding spots and will make sure she feels safe before coming out to play. Missy is also quite the foodie and will happily take a treat or two as a bribe for affection.
If you're willing to give Missy the time and patience she needs, she'll reward you with endless love and affection. She's a wonderful and beautiful kitten who just needs a little extra TLC to help her reach her full potential. So, if you're ready to welcome a furry friend into your home and heart, consider adopting Missy (and maybe a sibling?) and helping her become the best possible version of herself. This fun-loving feline friend will keep you on your toe. Submit an Adoption Application below for this beautiful girl!
---
Interested in giving a cat a loving Forever Family? Please fill out an Adoption Application. To place a cat on hold, a $50 deposit fee is required. Cats can be placed on hold after your Adoption Application has been approved.
Learn more about The Feline Connection's adoption policies and procedures on our Adopt page.
Learn more about The Feline Connection's adoption policies and procedures on our Adopt page.