Rutland, VT
After a life on the streets, talkative, kid-loving polydactyl Pantera longs for love and plenty of pets!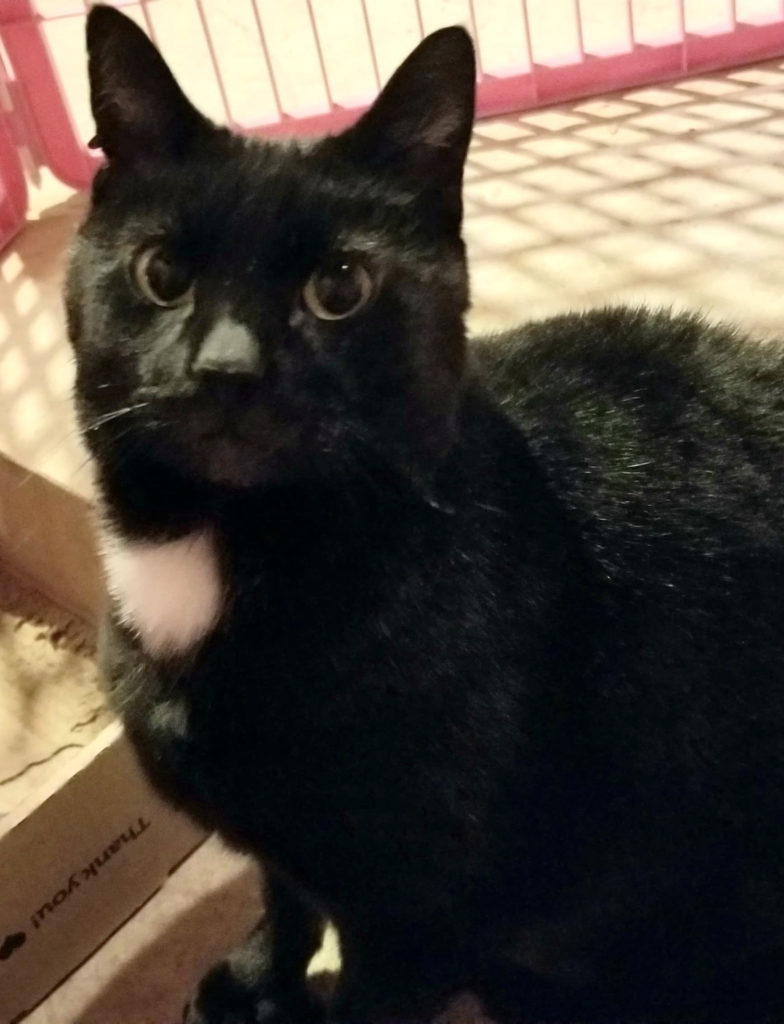 "Pantera always greets me with excited meows. She rubs back and forth on every nearby object until she can get to me. This girl LOVES to be pet, from head to giant toes and back again. She will literally jump up on her hind legs and shove her face into my hand if she feels that I am moving too slowly."

Foster mom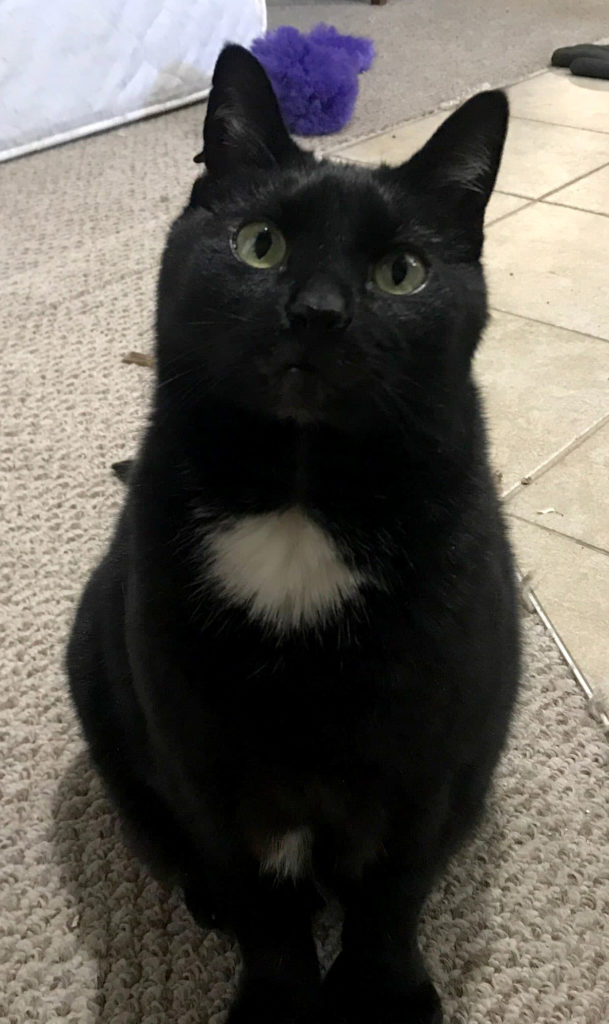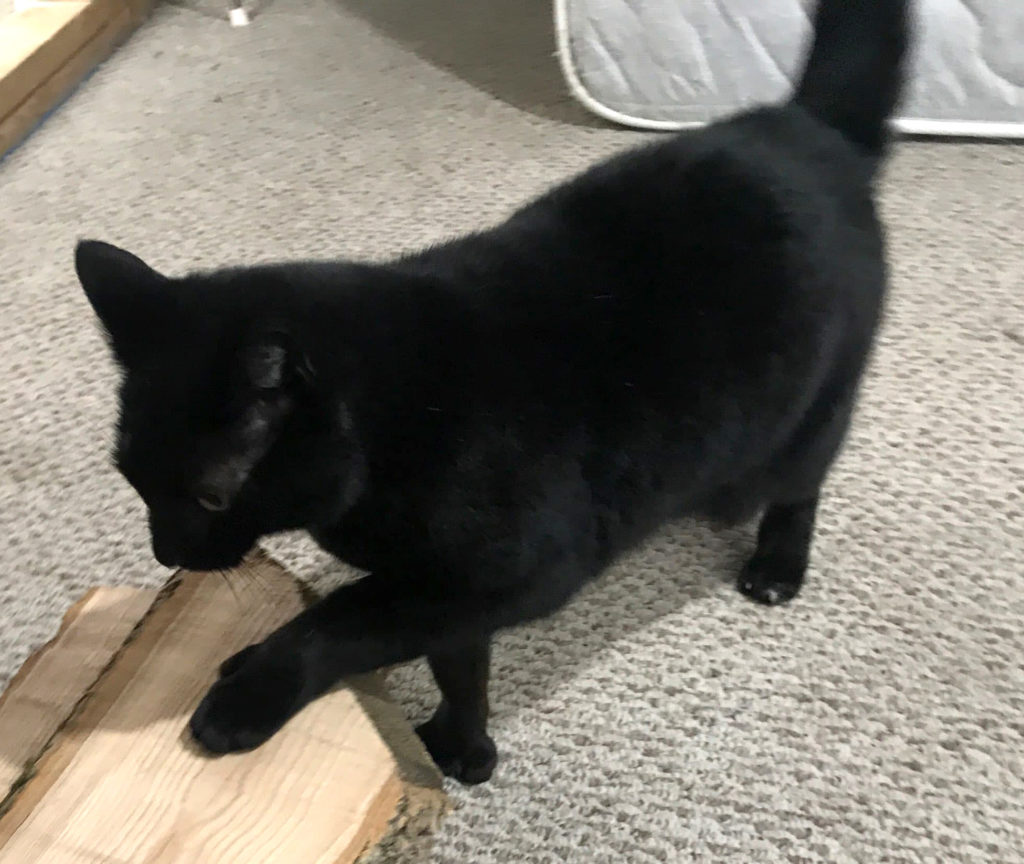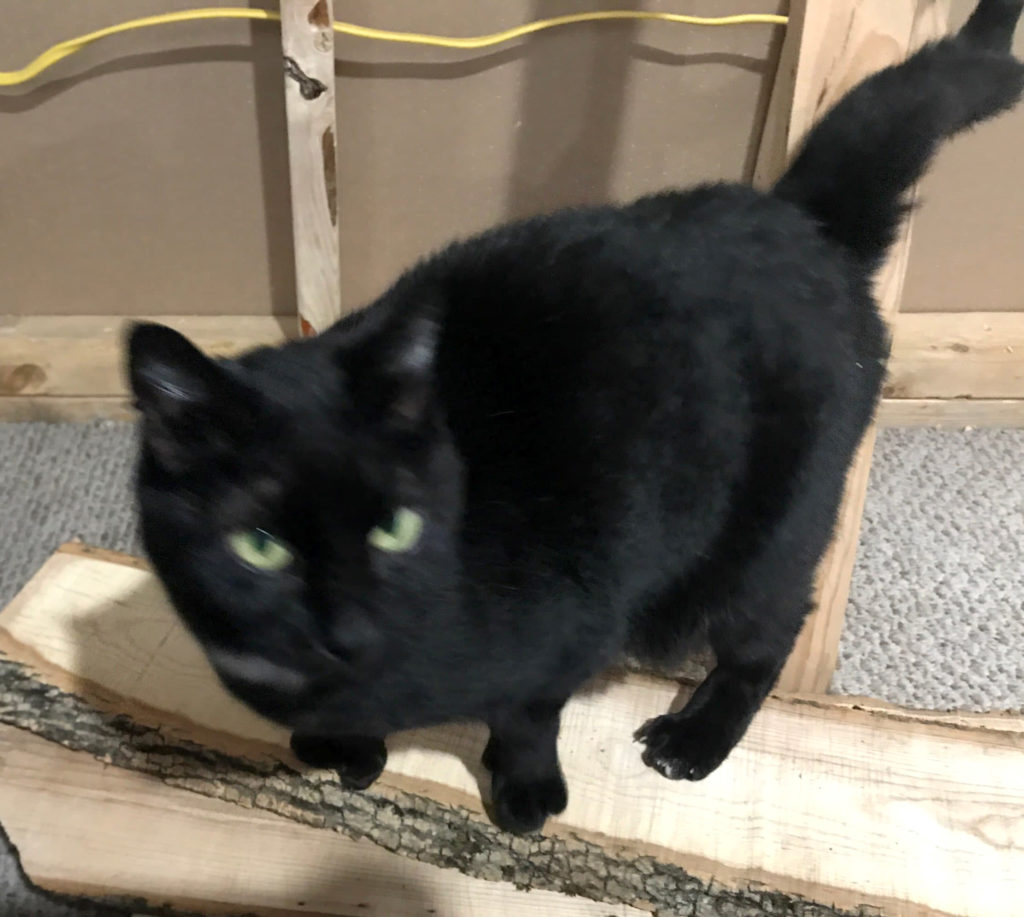 "I don't have a ton of time to spend with her, but I generally sit down on the floor with her and give her some loving at least once per day. She falls apart with joy when I do this, running back and forth and making sure that both of my thighs get equal amounts of rubbing. She doesn't climb onto my lap, but I think she would if I was sitting in a chair. The purr on this girl never stops, and she meows expectantly if there is a lull in pets. Pantera does not mind being picked up, as long as you keep petting her while doing it!"

Foster mom
"Pantera was found wandering on the side of the road this summer. She was very thin and had ringworm, which is a fungal infection that causes hair loss. She has been a love from day one. Pantera has been treated for ringworm and has had several negative tests, meaning she no longer has it! Her thick, shiny black hair has grown back almost entirely. This beautiful, extra-toed gem of a house panther wants her forever home so badly."


Foster mom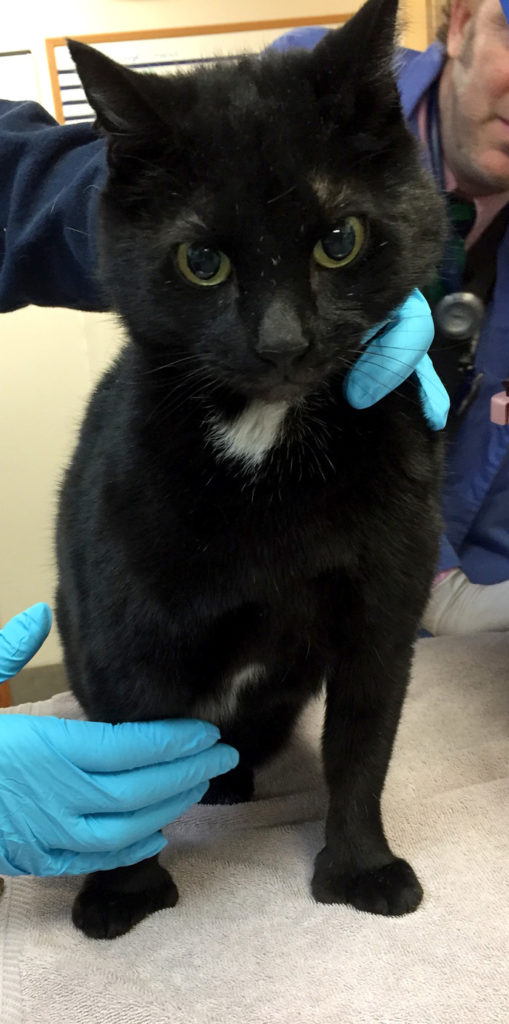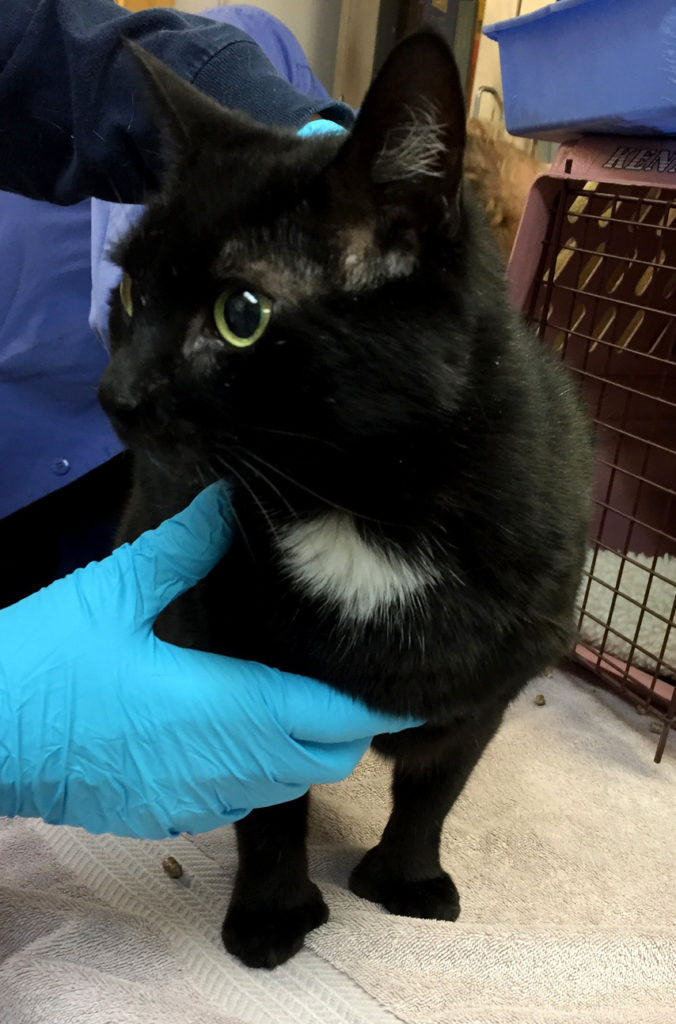 Pantera has been tested negative (good) for FeLV, FIV, and Heartworm. She has received a 1yr Rabies and an FVRCP#3 vaccine, as well as a microchip. She has been treated for fleas, ear mites, and has been spayed.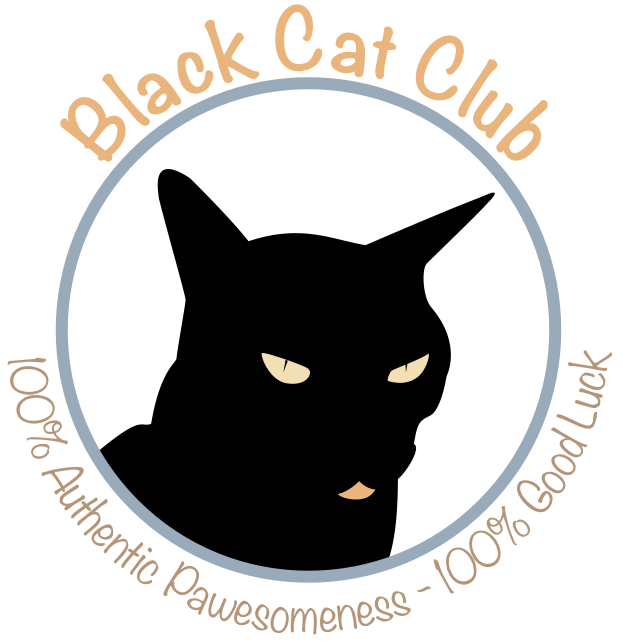 Now that Pantera is healthy, she is eager to find her forever home where she can get as many pets as she wants and share all the love she has to offer! She wants love so badly, will you be the one to give her the attention and forever home she deserves? If so, please fill out an adoption application below!
---
Interested in giving a cat a loving Forever Family? Please fill out an Adoption Application. To place a cat on hold, a $50 deposit fee is required. Cats can be placed on hold after your Adoption Application has been approved.
Learn more about The Feline Connection's adoption policies and procedures on our Adopt page.
Learn more about The Feline Connection's adoption policies and procedures on our Adopt page.