🌟 Scarlett O'Hara: The Foodie and Playful Library Kitten! 📚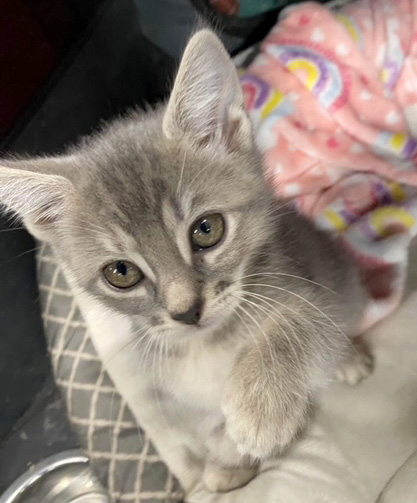 Are you ready to invite a whirlwind of joy into your life? Look no further because Scarlett O'Hara, an enchanting little kitten from the Library Group, is ready to steal your heart!
🌟 Personality: Scarlett O'Hara is a one-of-a-kind kitten with a personality as unique as her name. She's a true foodie at heart and enjoys every meal like it's a gourmet experience. Her love for food is only matched by her affectionate nature, making her the perfect companion for someone who appreciates a cat with a love of food. She is spunky too!
🐾 Playfulness: Scarlett is a bundle of energy and enthusiasm. She has an insatiable appetite for playtime and adventure. Curiosity is her middle name! Whether it's chasing a toy or simply exploring new nooks and crannies, she's always up for some fun and zoomies.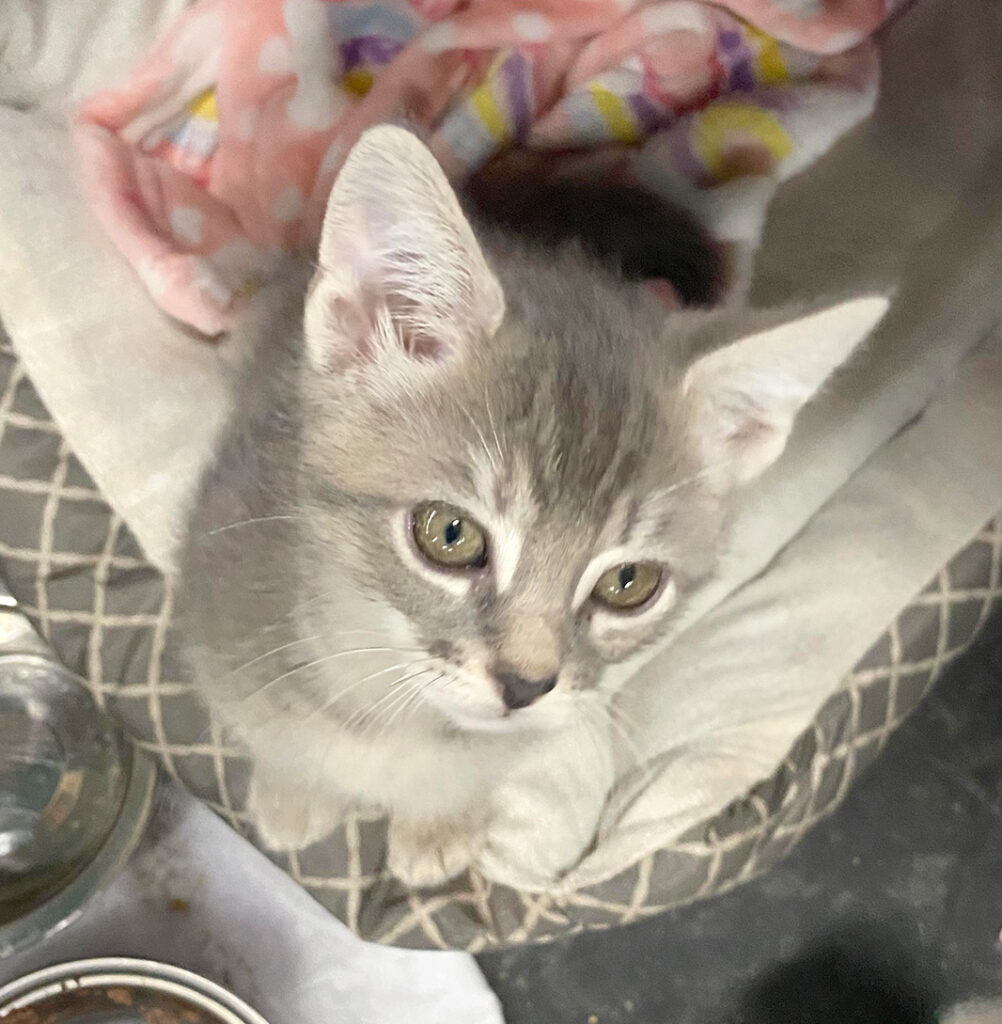 🐱 Sisterhood: Scarlett O'Hara was rescued alongside her sister, Pippi Longstocking. These two adorable sisters enjoy their time together. While they can be adopted separately, we always recommend considering the joy of bringing two kittens into your home. It helps keep them entertained, and exercised and is very important for social development and learning good manners!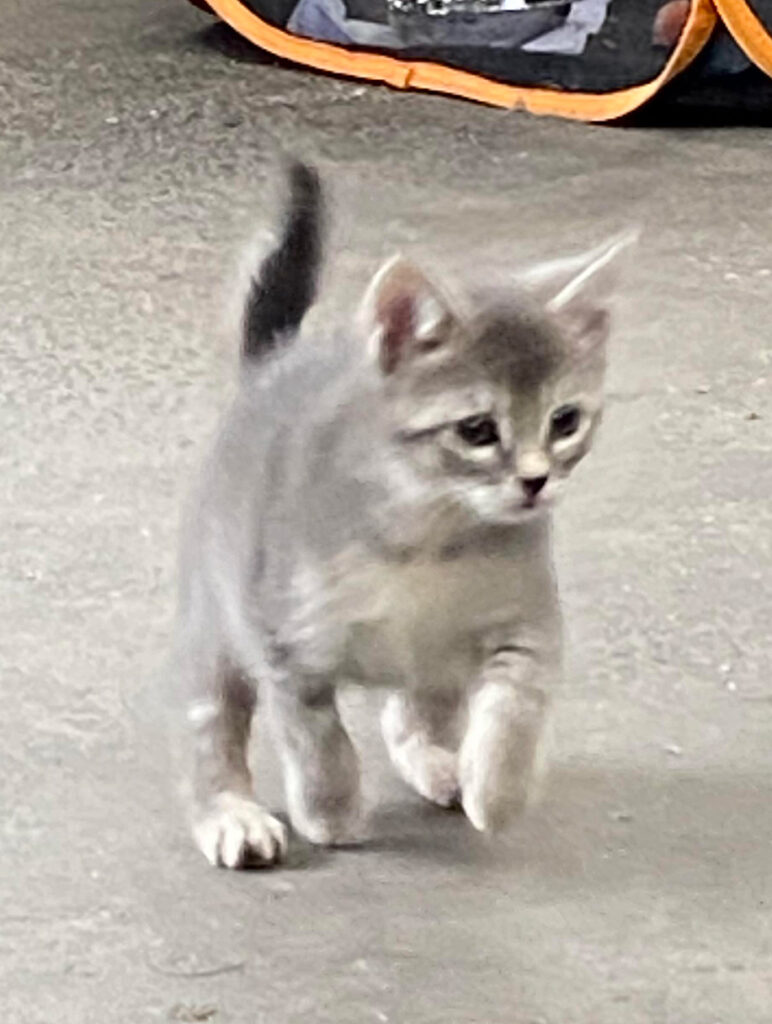 🏡 Ready to Adopt? Scarlett O'Hara is ready to find her forever home! If you're ready to add a dash of culinary appreciation, playfulness, and loving affection to your life, consider welcoming this delightful kitten into your family.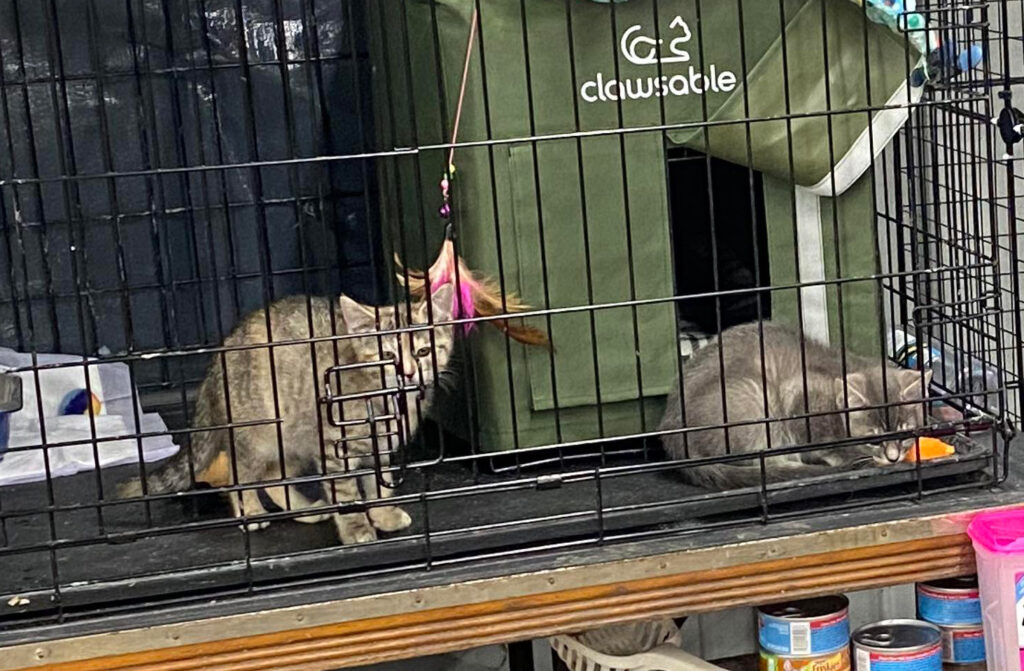 📋 Adoption Details:
Name: Scarlett O'Hara
Age: Young and full of enthusiasm. Born to a Cat Community roughly August 19th, 2023 and rescued three weeks later.
Health: Will be spayed, microchipped and given age-appropriate vaccines at adoption.
Coat: Domestic Shorthair, gray ticked tabby coat
Adoption Status: Available individually or as a pair with Pippi Longstocking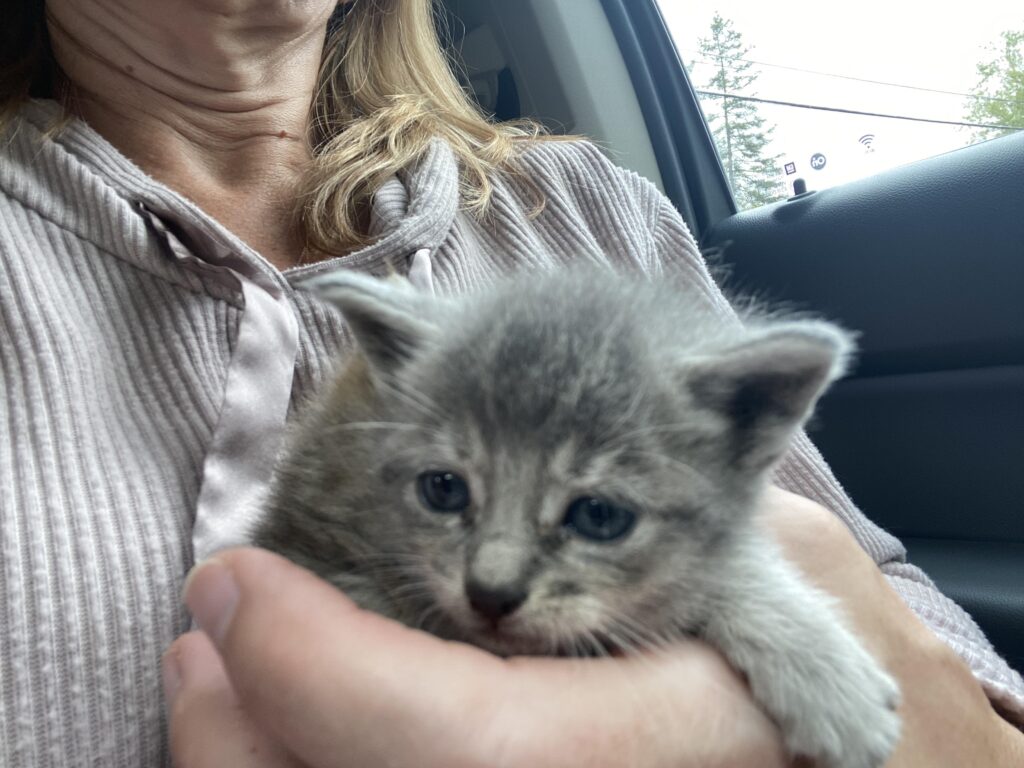 Fill out an Adoption Application below to learn more about Scarlett (and maybe her sister Pippi Longstocking too?). She is looking for a family who will enjoy her love for food, playful adventures, and affection. She wants a family with lots of love and attention, playtime and cuddles, plus a life with lots of cozy places to sleep! And extra tasty noms! 🐾🏡🍽💕
---
Interested in giving a cat a loving Forever Family? Please fill out an Adoption Application. To place a cat on hold, a $50 deposit fee is required. Cats can be placed on hold after your Adoption Application has been approved.
Learn more about The Feline Connection's adoption policies and procedures on our Adopt page.