Available for Adoption
Rutland, VT
Shy Shae has blossomed into an exuberant and sweet kitten who is sure to capture your heart.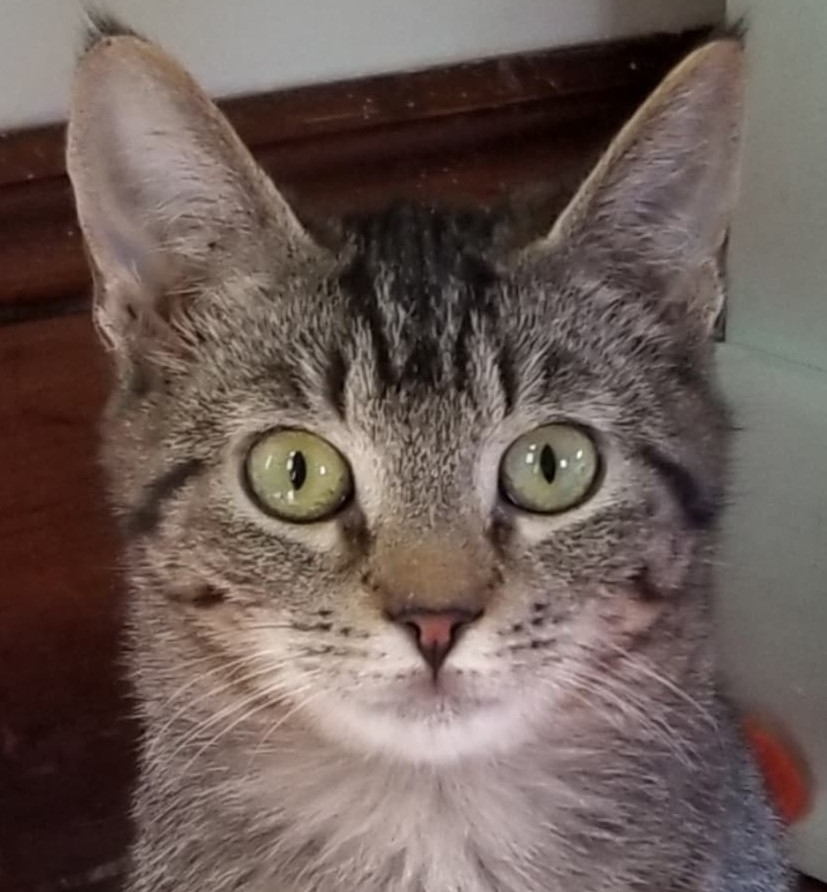 A gorgeous tabby kitten with green eyes and a white tipped tail, Shae a beautiful and sweet girl who is ready for her next adventure! Although she used to be afraid, Shae now loves people!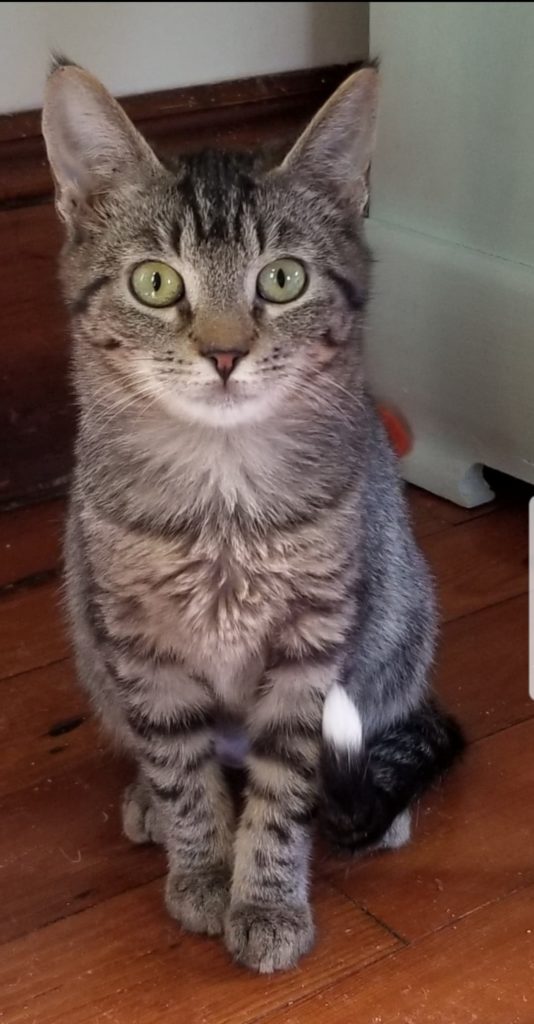 Shae comes from the Game of Thrones cat community, who all live in a barn in the general Rutland area. The community is well fed, and many of the adults are friendly, but the farmer asked us to help find them their own Forever Families.
Shae was rescued from our Games of Thrones barn when she was about 8 weeks old. She had seen people, but had never really been handled. Shae reacted to being in a home with fear. She would hide, run from her foster mom, and cower in the corner. A few days after arriving in foster care, Shae stopped eating due to an upper respiratory tract infection. She went downhill very quickly and required daily meds, fluids, and force feeding/supplements. Even though she was terrified of us, she let us help her. Never once did she claw or bite anyone, she just shook with fear.

Foster mom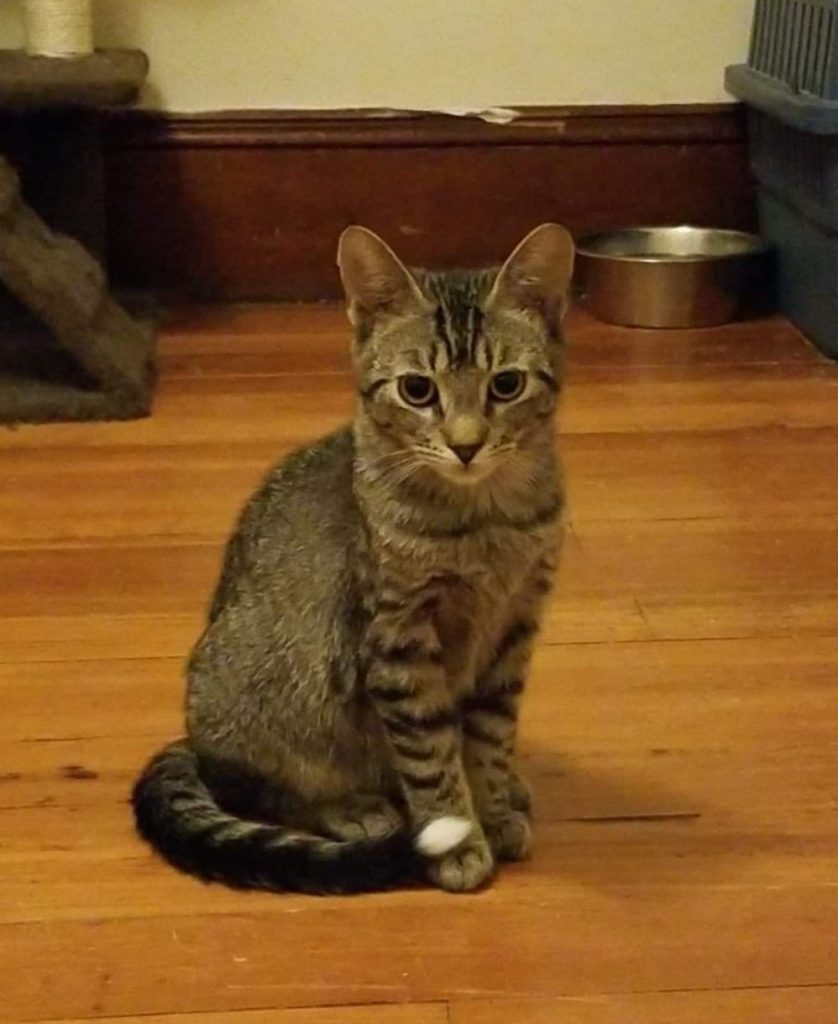 Fast forward to today. Shae has realized that people are pretty amazing! They give you food and they have these things on the end of their arms that can give THE BEST massages! Shae now comes running TO her foster mom, purring loudly. She shoves her little shoulders up in the air and pushes into all the loving. Shae LOVES her shoulders scratched.

Foster mom
Shae isn't ready to be a lap cat, just yet, though she may change her mind. She has made a complete turnaround, both personality wise and health wise. She is a happy, healthy, adventurous, exuberant, sweet, loving kitten! Consider adding this sweet girl to your family today! You won't regret it.

Foster mom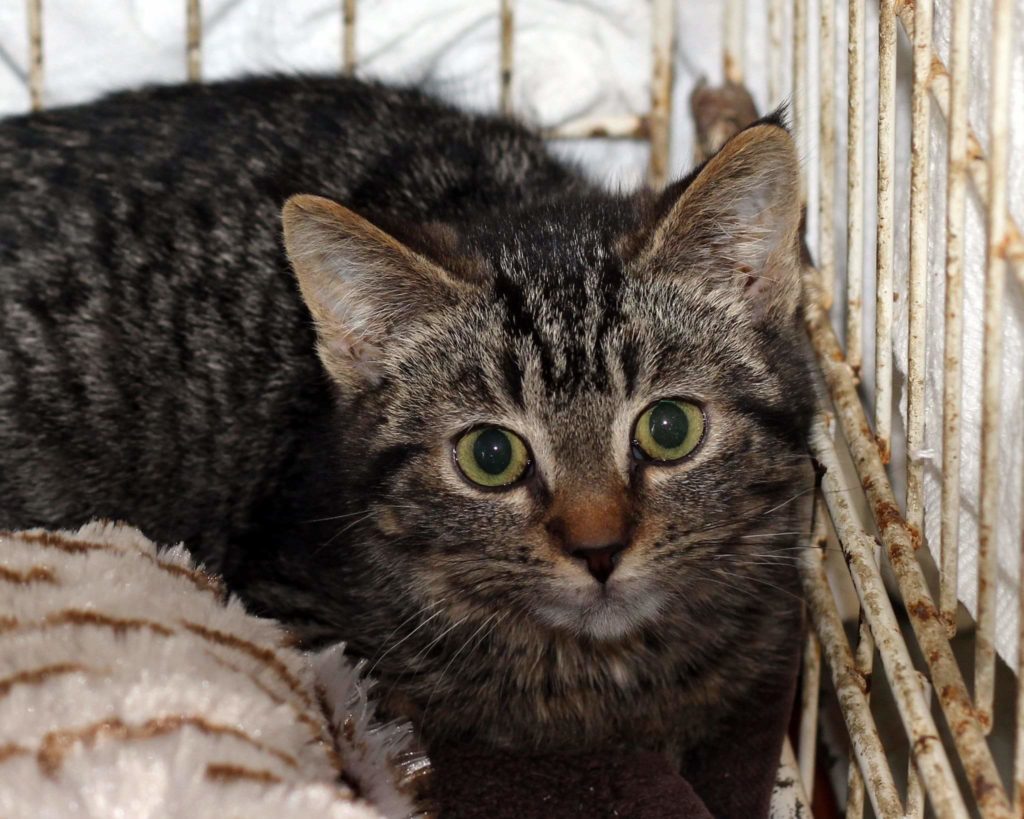 Shae tested negative for FeLV, FIV, and heartworm, and is up to date on distemper and rabies vaccines. She is spayed and will be microchipped prior to adoption. She was born on October 10, 2019.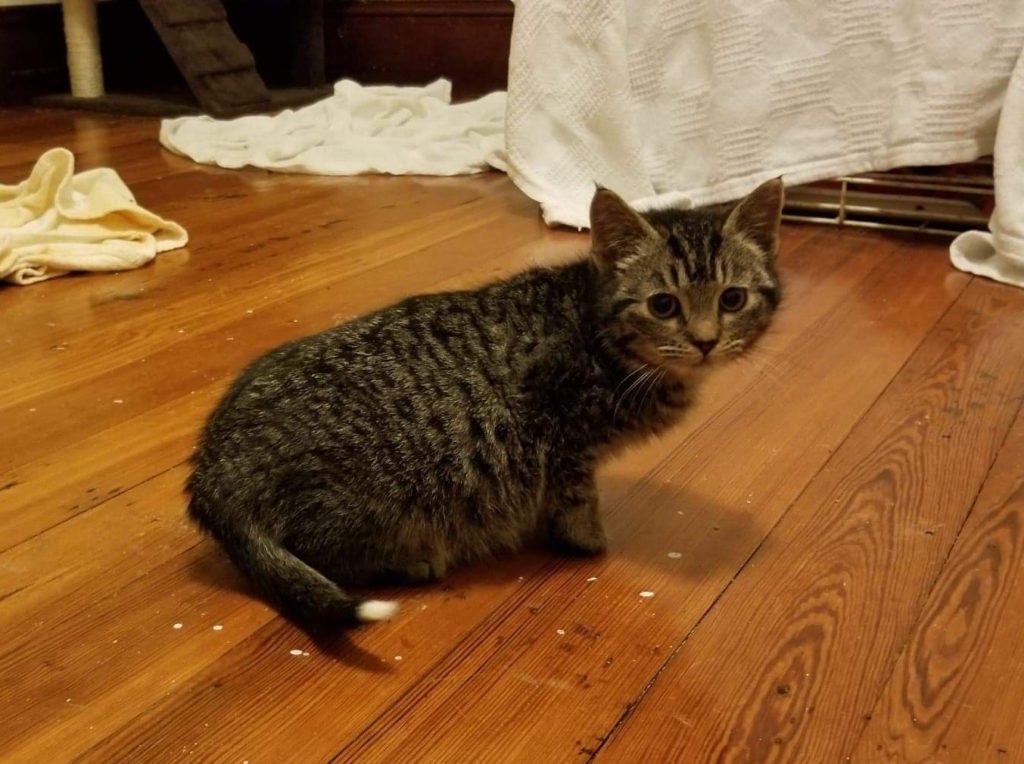 Shae has transformed into the sweet, affectionate, and adventurous kitten she is today and is ready for her happy ending! She would like someone that will scratch her shoulders and give her all the attention she desires. If Shae sounds like the girl for you, please fill out and adoption application below!
---
Interested in giving a cat a loving Forever Family? Please fill out an Adoption Application. To place a cat on hold, a $50 deposit fee is required. Cats can be placed on hold after your Adoption Application has been approved.
Learn more about The Feline Connection's adoption policies and procedures on our Adopt page.
Learn more about The Feline Connection's adoption policies and procedures on our Adopt page.