Rutland, VT
Friendly, playful, energetic, and curious, not to mention a stunning micropanther!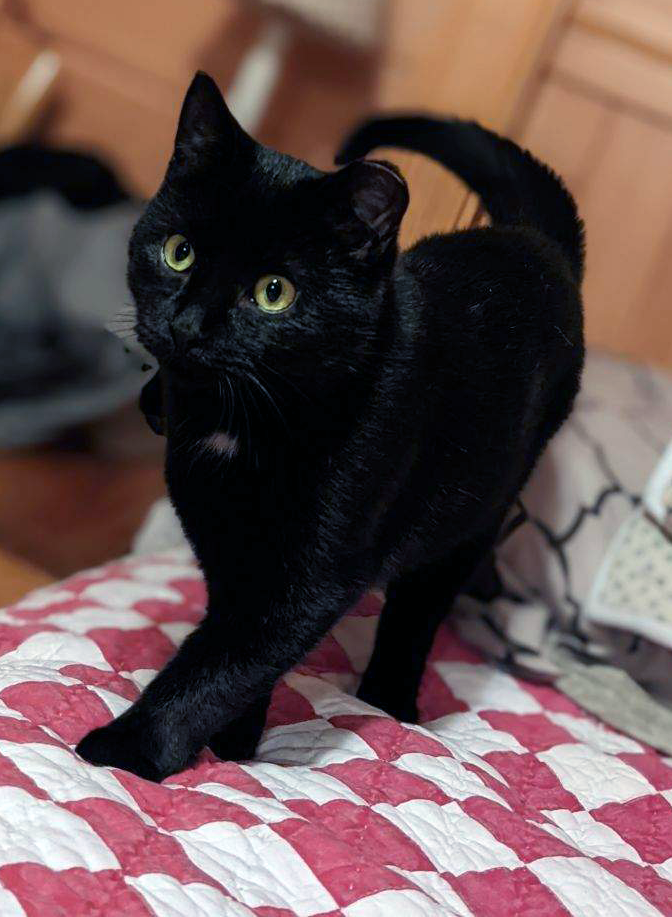 Sky is a little black ball of energy. She loves to play and is very friendly and adventurous. She loves chasing after treats and playing with string and ball toys. She is very good friends with her sisters and once she gets to know you she will be a loving cat. She likes occasional pets and tolerates being picked up briefly. She sometimes gets talkative when she wants to play. But in general, Skye is pretty quiet.

Foster Family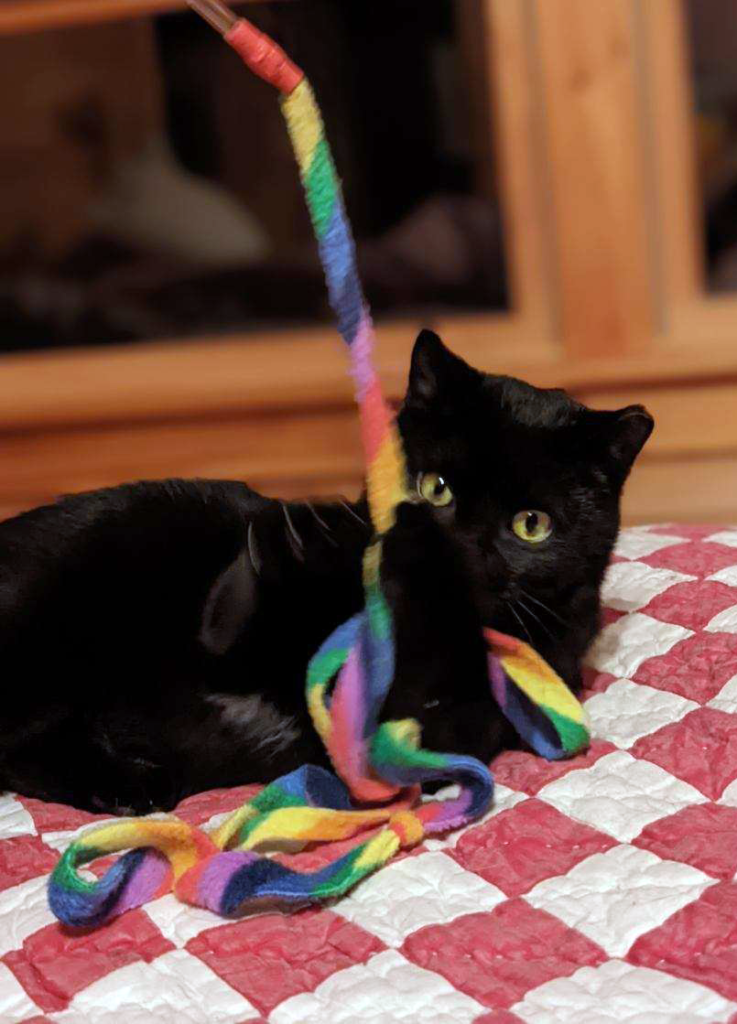 I think Skye is the bravest (of the three cats fostered with this Foster Family) and would probably be ok in a house with kids and other pets once she got used to it. She is pretty gentle with her paws

Foster Family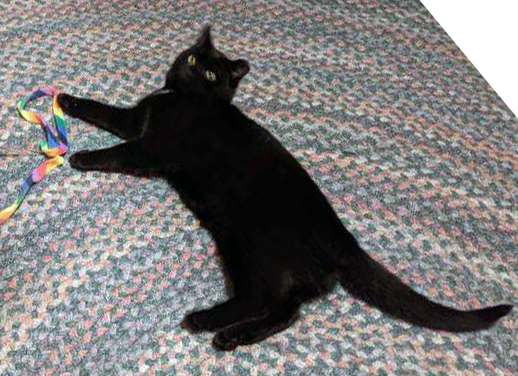 Sky was trapped with thirteen other cats from the "Nature Barn". Once we got them into surgery, we realized that they were all emaciated–Sky was only a 3 1/4 lb adult, but full-sized! We also realized that most of the kitties we trapped were unexpectedly friendly. The farmers had been kind and socialized as many of them as they could. We scrambled and found Foster Families for all of the friendly ones.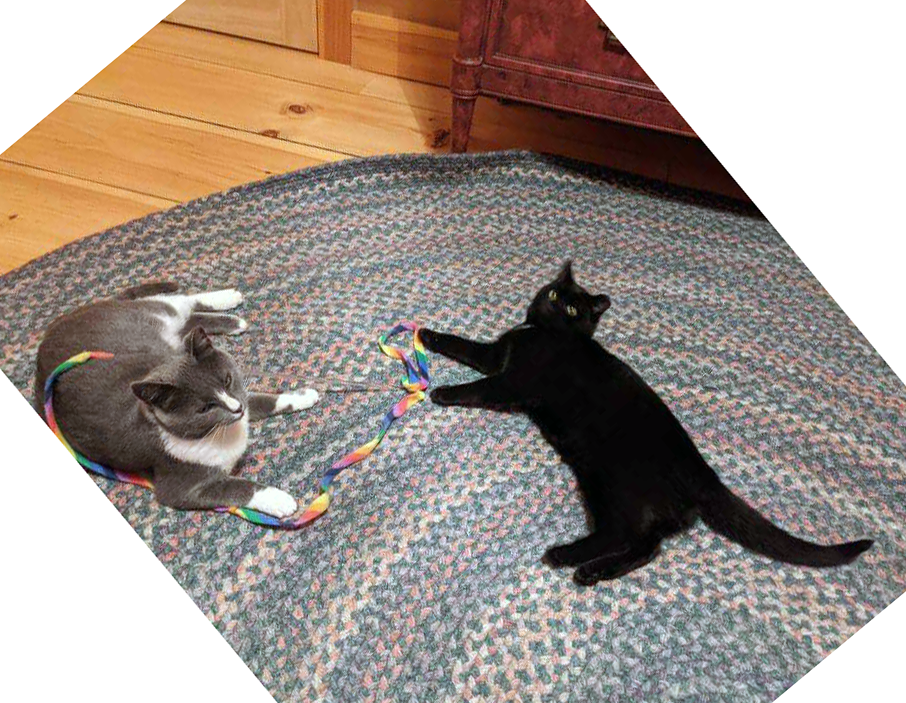 We estimate Sky is about 2 years old. She tested negative (good) for FeLV and FIV. She is now healthy and ready for her Forever Family. She has been spayed and has age-appropriate vaccines. She also has her very own microchip! She is all black with a small white locket.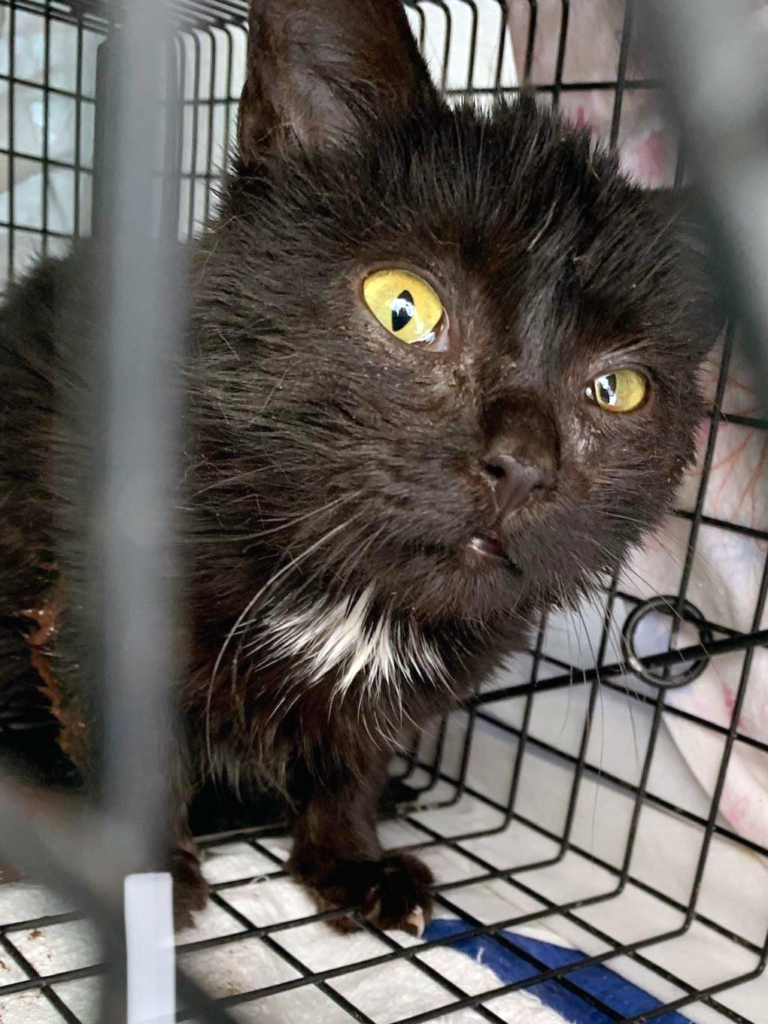 Interested in giving Sky a loving Forever Family with lots of affection, toys, cozy places to sleep, and healthy food? If so, please submit an Adoption Application below and put "Sky" at the top!
---
Interested in giving a cat a loving Forever Family? Please fill out an Adoption Application. To place a cat on hold, a $50 deposit fee is required. Cats can be placed on hold after your Adoption Application has been approved.
Learn more about The Feline Connection's adoption policies and procedures on our Adopt page.
Learn more about The Feline Connection's adoption policies and procedures on our Adopt page.