Rutland, VT
Kitten Kion is a love bug who will shower you with soothing purrs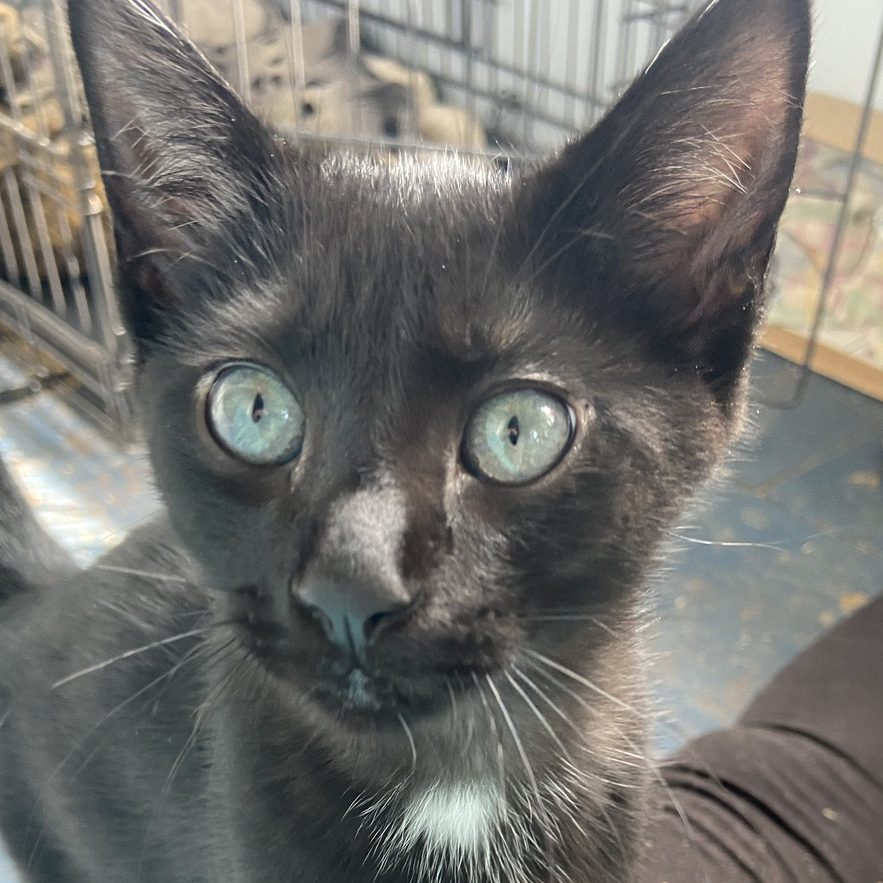 Kion is the type of kitten who is simply always happy to see you. He purrs the second you start petting him – sometimes even just looking at him is enough to get him to start to sing. Kion's foster family describes him as a total snuggle bug who will let you know with a few mewls if you aren't giving him enough attention.
When he isn't basking in human affection, Kion spends his time awake running around like a maniac pursuing anything that moves. He loves dashing after a laser light but will settle for chasing his Mom's tail when it's not available. When he's finally tuckered out, Kion enjoys long and deep naps to recoup his energy for his next round of frolicking.
Kion is very fond of catnip and will tussle with his siblings for a sniff and a lick. As all kittens must, he is in the process of learning the fine line between playing and loving and not using human hands as a play toy. When it comes to food, Kion is not picky and will happily munch away on anything you give him!
Kion's estimated date of birth is the end of March 2021. He is neutered and at adoption he will have all his age-appropriate vaccines and a microchip. His Mom tested negative (good) for FeLV and FIV.
Kion has been around other kittens his entire life and would do well with another kitten for a playmate. He hasn't had any direct interaction with unfamiliar adult cats but he's been very welcoming to other unfamiliar kittens.
If you are looking for a playful kitten who knows how to let you know that he's happy to see you, Kion would like to apply for the job! Fill out an adoption application below!
---
Interested in giving a cat a loving Forever Family? Please fill out an Adoption Application. To place a cat on hold, a $50 deposit fee is required. Cats can be placed on hold after your Adoption Application has been approved.
Learn more about The Feline Connection's adoption policies and procedures on our Adopt page.
Learn more about The Feline Connection's adoption policies and procedures on our Adopt page.