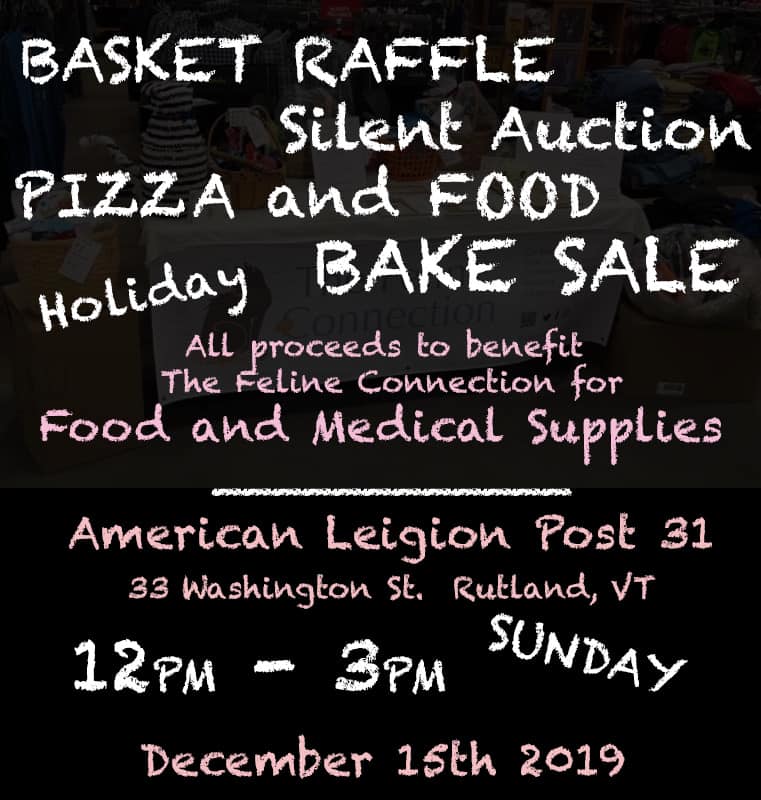 December 15, 2019 12 PM – 3PM – Free
American Legion Post 31 33 Washington St, Rutland, VT 05701
Tickets $1, 6 for $5
The drawing is at 2 :30 PM. You must be present to win.
Basket Raffle, Silent Auction, Pizza, Food & Drinks, and yummy Baked Goods. Items will include many themes of gift basket, gift certificates to local establishments, lunch food, and holiday baked goods. Family Friendly! Bring some friends and get some holiday shopping done for a good cause!
Basket Raffle Items: Jolie's hairdresser items, Wine & Crackers, baking basket, baskets for guys, Date-Night (movie, popcorn & wine), Oil-Change, massage gift certificate, Aldermans car wash, gift certificate, Buffalo plaid basket, Cathouse basket, 4 individual hot cocoa set w/a mug, VT Country Store Basket, McDonalds Gift Certificate, TJ Maxx basket, Spa Basket, pancake/maple syrup basket
Silent Auction Items: Lifelike hand-painted baby doll by local artist, Marcel Oil Gift Certificate, hand made Hats, hand made fleece lap blankets
Bake Sale Items: chocolate fudge, Corn chowder, Rice Krispie sticks, Ice cream cone cupcakes, Reindeer food, Pumpkin whoopie pies, peanut butter cookies
T-Shirts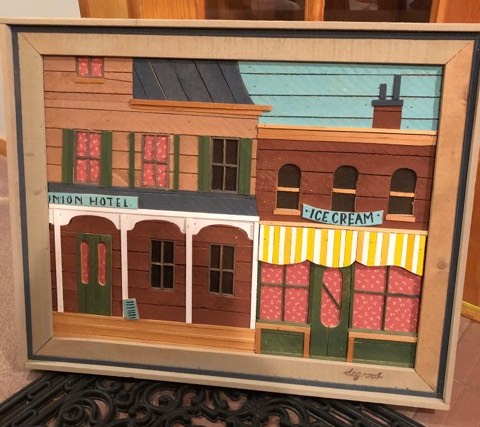 All proceeds benefit The Feline Connection, a Rutland area cat rescue, and will be used for food, medical supplies & equipment.