October is TFC's Hannaford Helps month in 2020!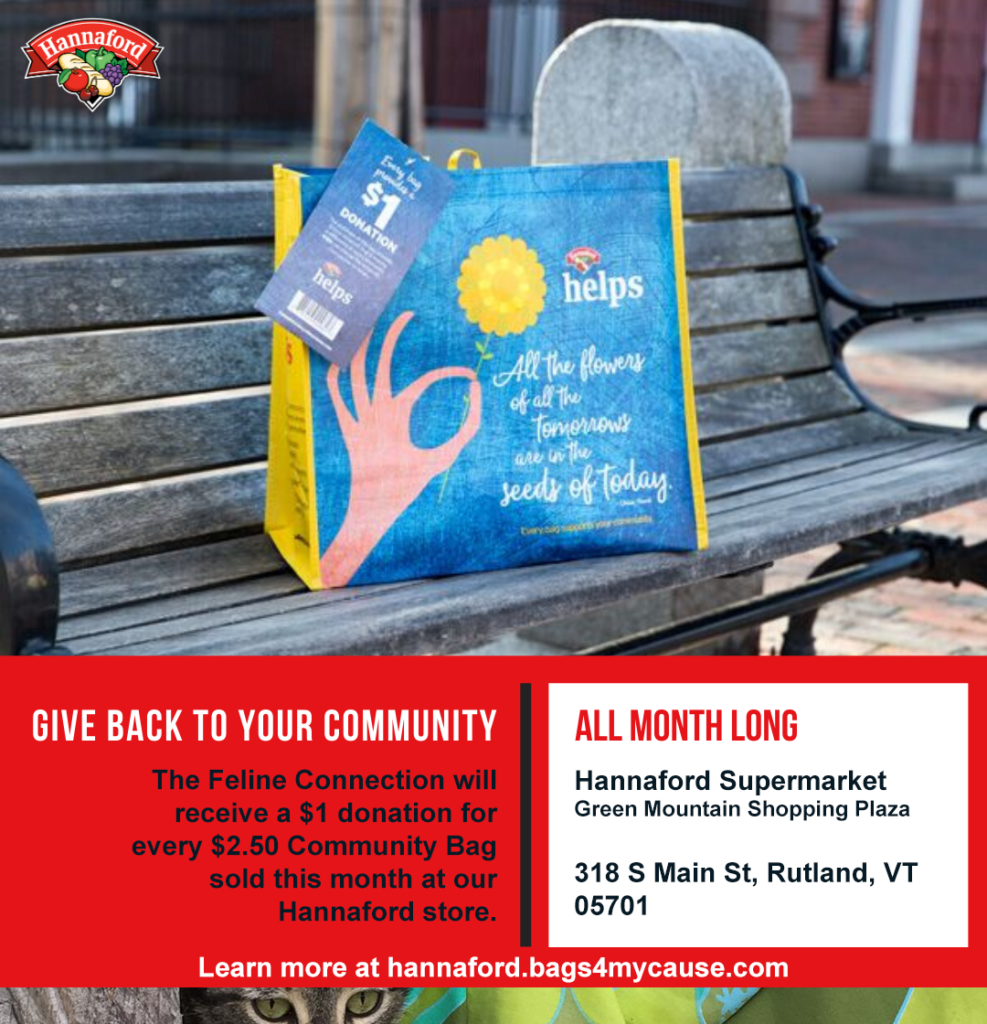 The Feline Connection has been selected as the October 2020 recipient of the Hannaford Helps Reusable bag program. For every $2.50 community bag purchased at the Rutland Hannaford Supermarket, $1.00 is donated to The Feline Connection.
The Feline Connection is very grateful and proud to be selected by Hannaford! We have had little opportunity in 2020 to do local fundraising due to the pandemic, and every penny that is donated goes 100% to homeless cats.
The Feline Connection operates in the Rutland, VT region, overlapping with the Hannaford in Rutland, which is located near the center of our operations.
Where?
Hannaford Supermarket at Green Mountian Plaza 318 S Main St, Rutland, VT
When?
October 1, to October 31, 2020
How can you help?
Share share share The Feline Connection's posts on Facebook, Instagram and Twitter.
Talk to your friends, family, frenemies, enemies, people at school, neighbors, coworkers, random people in line (especially at Hannaford and in the Green Mountian Shopping Plaza), and let them know that there is an easy way to donate just a few bucks and to by a bag or two.
Buy a bag or two yourself!
Make a video for The Feline Connection supporting this program to share on your social media and for The Feline Connection to use.
The Feline Connection statistics to date for 2020
Adopted: 318 (kittens 234, adults 84)
In Foster Care: 87 cats and kitten in 31 foster family homes
TNR: 58
Volunteers: 70 +/-
Buy your bag today!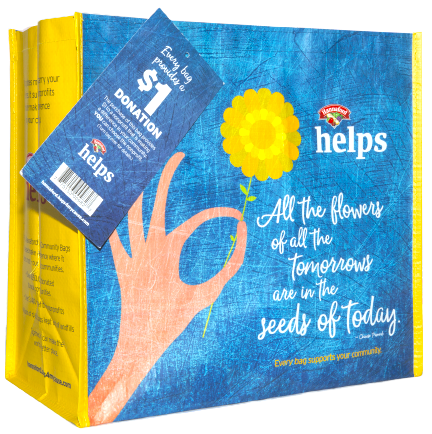 More about The Feline Connection
---