Rutland, VT
Georgie and Larry are a bonded pair: Double the Love, Twice the Purr-sonality!" 🐾❤️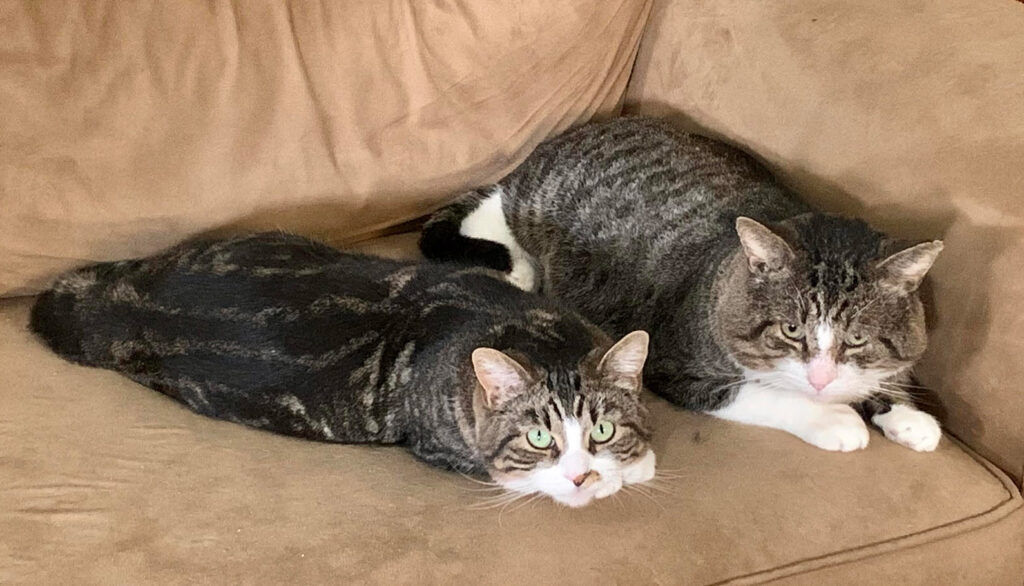 🌟 Meet Georgie and Larry – A Dynamic Feline Duo! 🐾
We're Georgie and Larry, two extraordinary felines with an incredible story to share. We've embarked on a remarkable journey from a challenging past to finding solace and joy in each other's company. Bonded by fate, we're ready to bring love and warmth into a forever home together.
They were stray cats that a kind woman had been feeding for several years. She worked extensively with them so they learned to be friendly with humans. She taught them to trust people, and now they both love housecat life!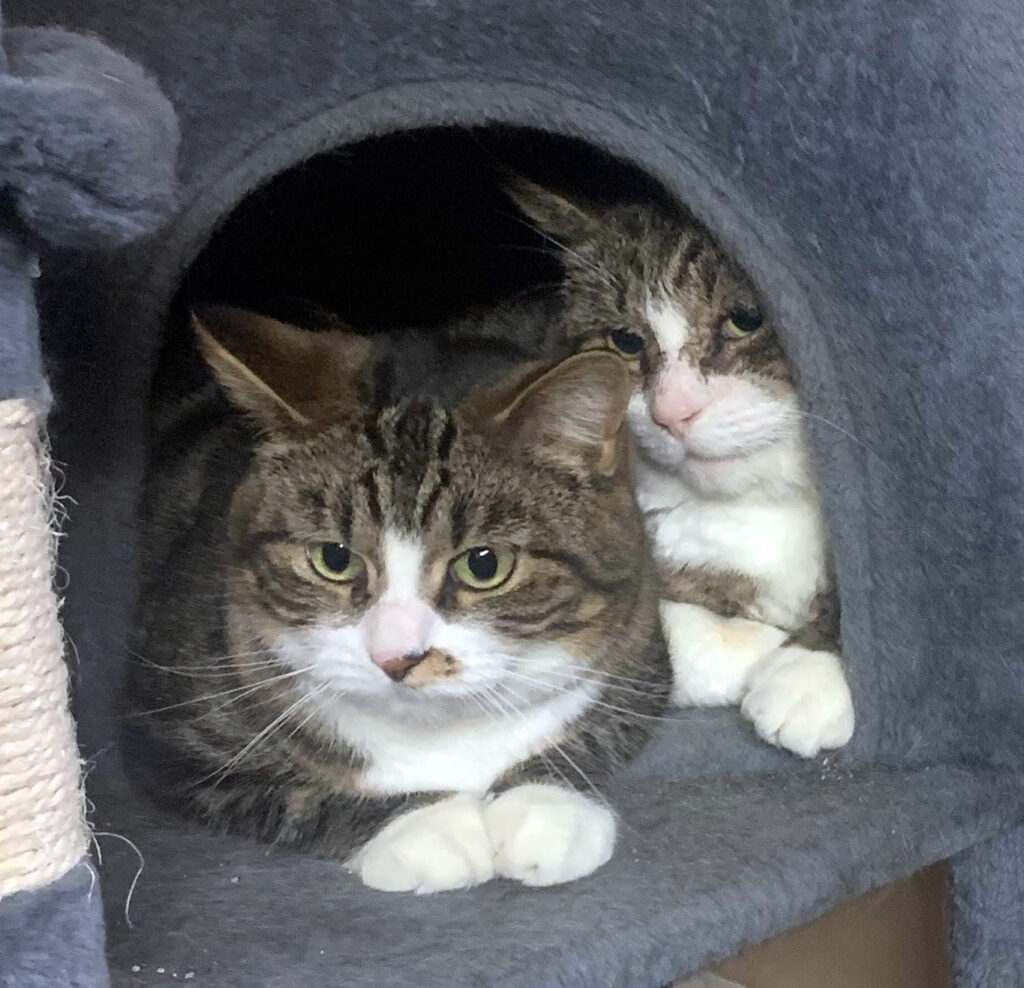 ---
Georgie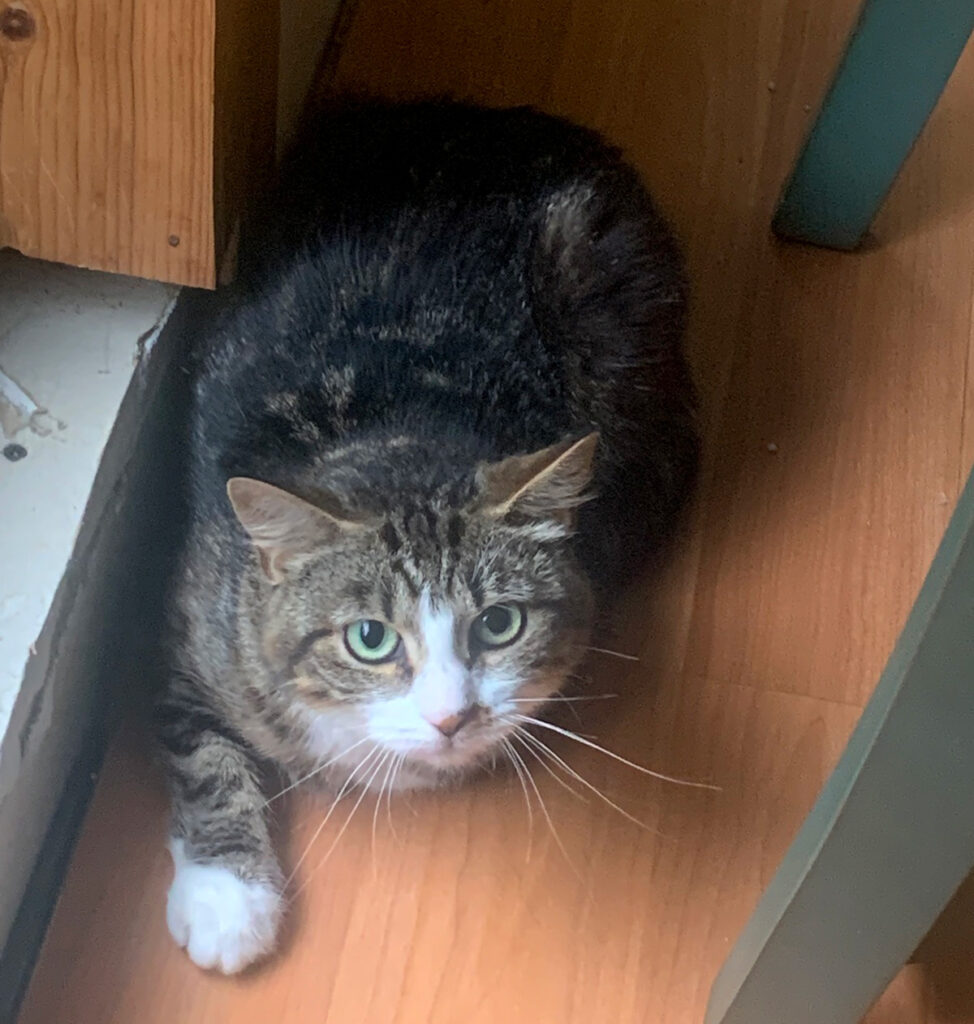 🐱 Georgie: At two years old, I'm a petite beauty with stunning classic tabby swirls and captivating green eyes. Initially shy, I learned to trust humans and decided to be an affectionate feline companion. I love attention and exploring every nook, cranny, and cat tree. Nighttime is my active period, and I relish a good meal—no picky eater here!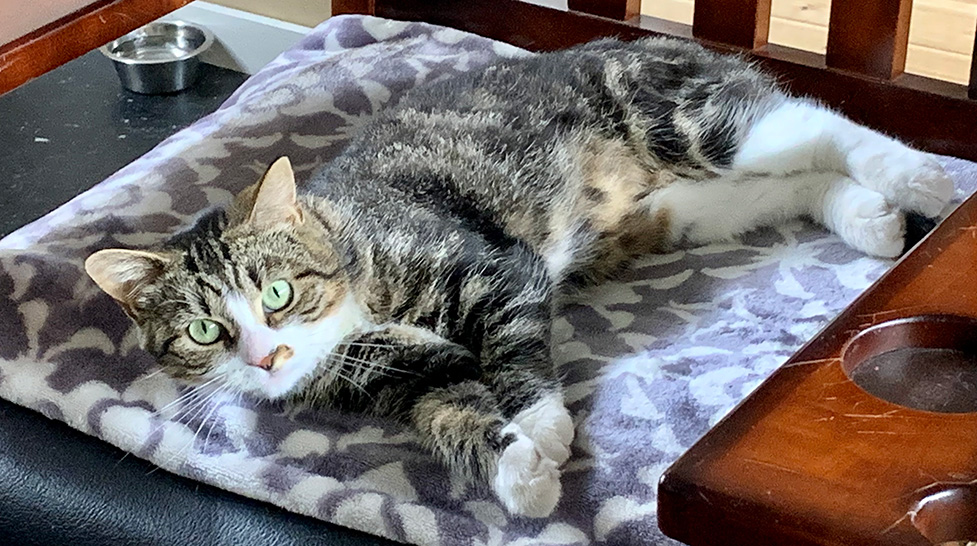 ---
Larry
<need an image here>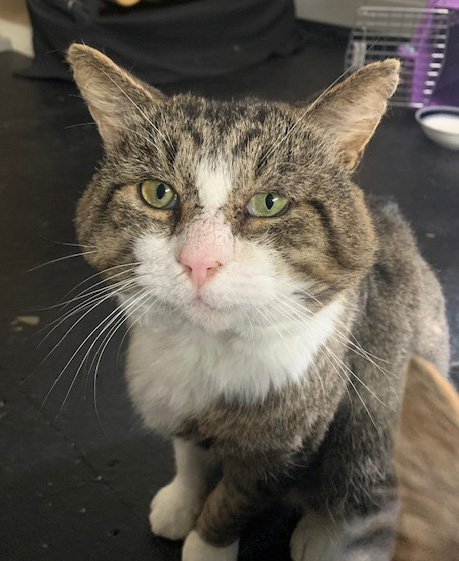 🐱 Larry: As a distinguished 10-year-old Mackerel brown Tabby, I exude a laid-back charm. Over time, I've grown comfortable around people, enjoying the simple pleasures of being picked up and even lounging on laps. My past might carry the marks of struggle, but I've emerged resilient and full of affection.
Larry is quiet and introverted around new people. Once he warms up to you he is very friendly. He loves to have his cheeks and chin scratched. Larry goes crazy for tuna and sardines. He can usually be found lounging out in the cat tree.
Important note: one front sock is longer than the other!!! So cute!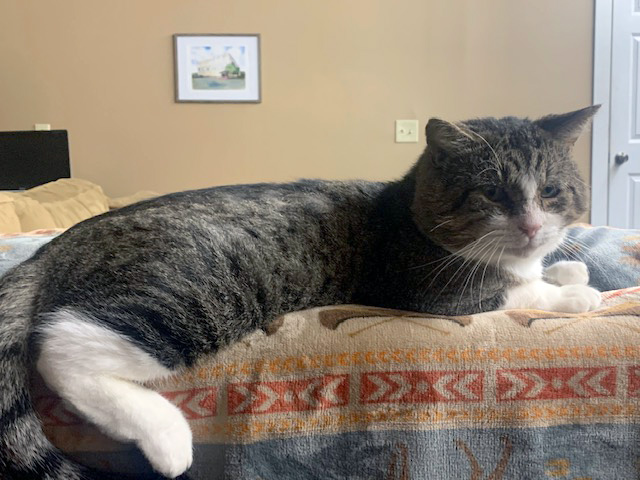 ---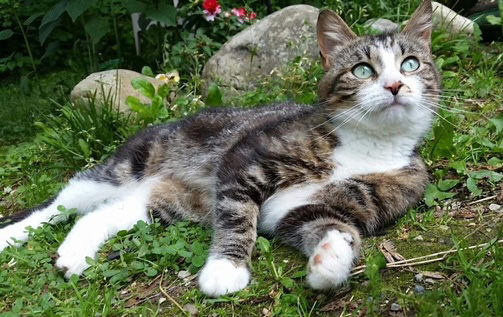 Together: We're a great pair, complementing each other's personalities. We've forged a strong bond during our time in foster care (aka Housecat Finishing School), finding comfort and companionship in each other's presence. We've been spayed or neutered, given age-appropriate vaccines, tested negative for FeLV and FIV, and we are ready for our next adventure together.
We're longing for a family who will cherish our quirks, embrace our individualities, and provide us with the love and care we deserve. Georgie and Larry can't be separated, since they are bonded. If you're ready to welcome this pair of devoted feline friends into your heart and home, please fill out an Adoption Application below and put our names on top!
---
Interested in giving a cat a loving Forever Family? Please fill out an Adoption Application. To place a cat on hold, a $50 deposit fee is required. Cats can be placed on hold after your Adoption Application has been approved.
Learn more about The Feline Connection's adoption policies and procedures on our Adopt page.