Rutland, VT
Spooky: Male Kitten

Moon: Male Kitten – Adopted

Snickers: Male Kitten
Halloween came early this year for the Halloween kittens, first scary, then sweet!
The Halloween Kittens arrived in mid-Ocotber, just a few weeks before Halloween. They are very sweet, loving and affectionate kittens, with kittens spunk and bounce.
These cuties showed up in the shed of a kind-hearted cat friend, who quickly realized that one of the two black ones was in trouble. Spooky had a collar wrapped around its neck and leg! It took some effort, but they were able to capture all three, and get the evil collar off Spooky.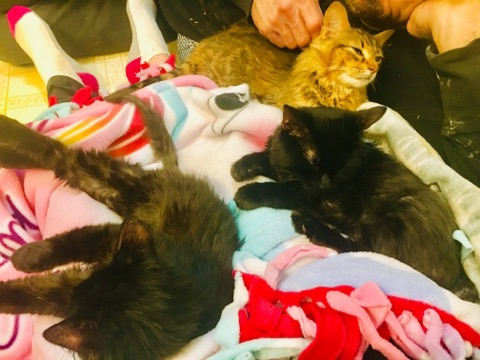 All three settled in quickly, though of course it took slightly traumatized Spooky a little longer.
The kittens are healthy, and as is considered the best practice, one was tested for FeLV, FIV, and Heartworm, so they are all negative (good). They have received an FVRCP#1 and a 1yr Rabies vaccine as appropriate for their age and been treated for fleas, ear mites, and common parasites. They have microchips and have been neutered.
---
Moon — ADOPTED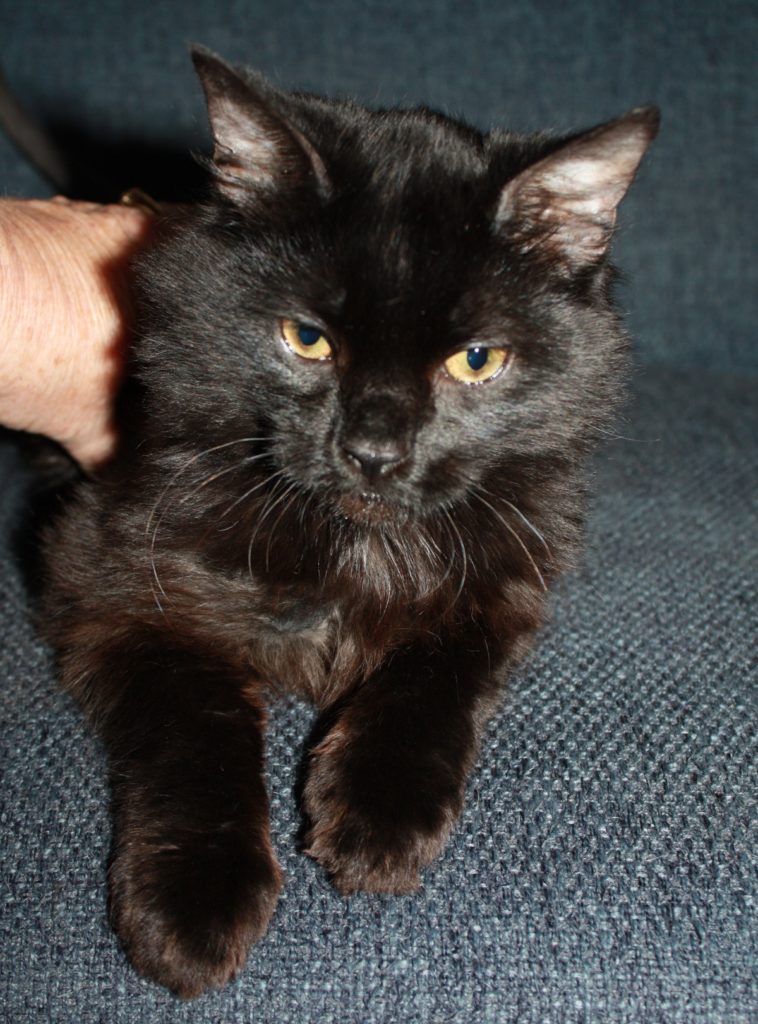 Foster Mom: "Moon is a social butterfly. He doesn't care who is around, he is going to explore and do what he wants to. He loves when you bend down and give him kisses! Moon loves rubbing his face on yours, he is a people and a cat person and on the go all the time."
Moon and Snickers are absolute sweethearts! Especially Moon. At the veterinary clinic, he cried until we picked him up. He launched himself out of the cage, onto our shoulder and hugged. Purred non stop!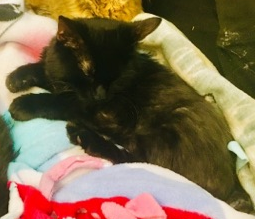 ---
Spooky — ADOPTED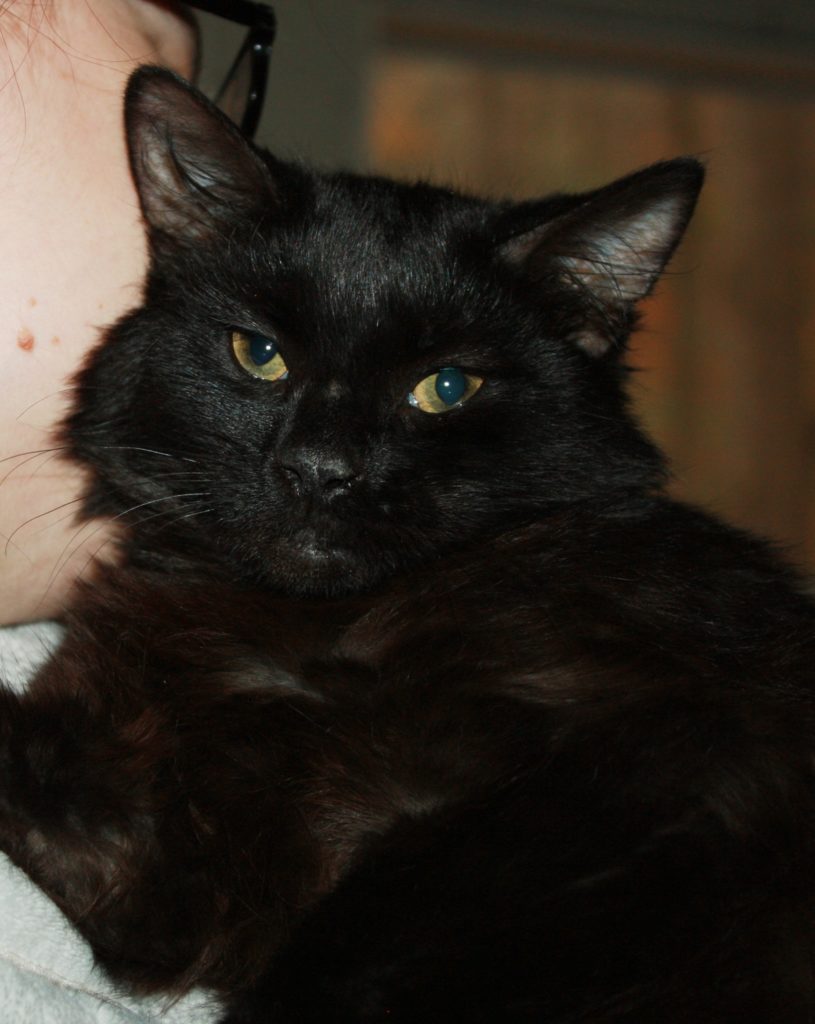 Spooky is a bit shy, but sweet once you get him. He is the one that had the collar stuck under his arm. I think he will require a quiet house, and take a bit of time to get used to someone. Although, he is not as shy as some of the Jewels.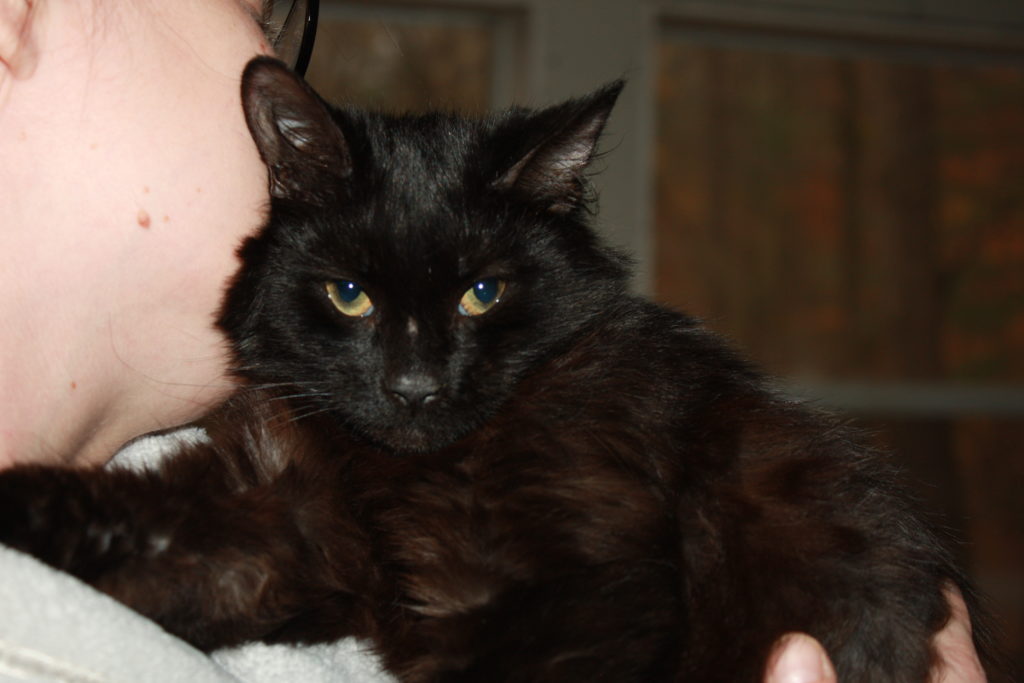 Spooky is super social with other cats and he plays with Moon all the time.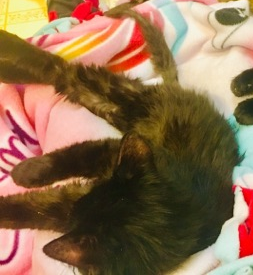 ---
Snickers – ADOPTED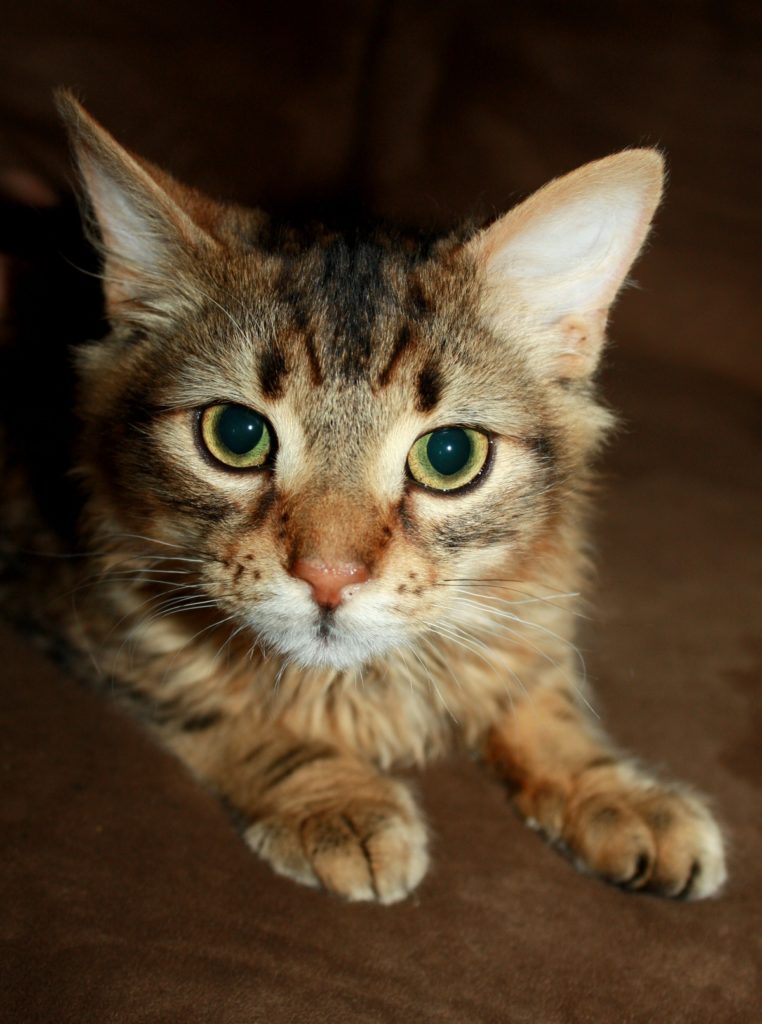 Foster mom: "Snickers is a people person and not a cat person. He needs calm and closeness to his human. He is either following me around or trying to figure out how to get on me to lay down. He really likes my shoulders. He shows no interest in playing with other cats when they try to engage him in play. He meows and bats at them, every once in a while he will play with them but mostly he plays by himself or with a person."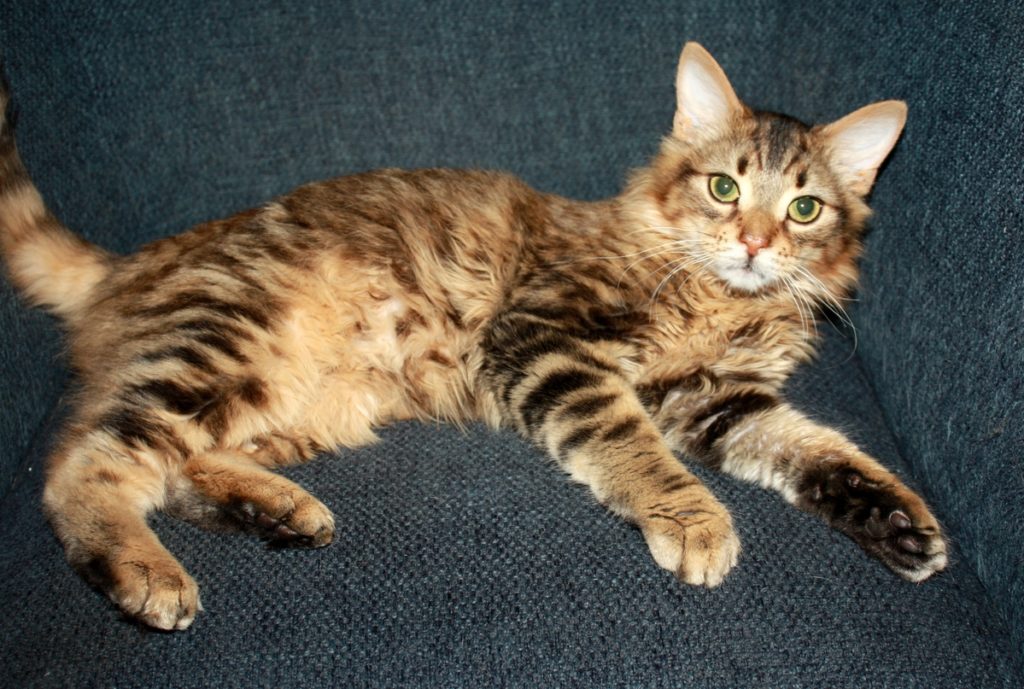 Snickers is a love bug at home but was very scared at the vet clinic. Can't blame him there! When we met him at the house, he ran right over. He wanted love from everyone!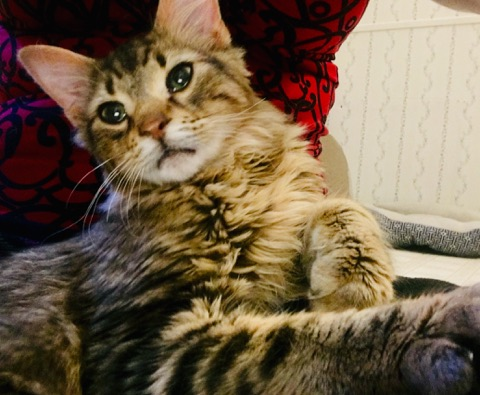 ---
Interested in applying to be the Forever Family of one (or more!) of these kittens? Please fill out an Adoption Application below.
Interested in giving a cat a loving Forever Family? Please fill out an Adoption Application. To place a cat on hold, a $50 deposit fee is required. Cats can be placed on hold after your Adoption Application has been approved.
Learn more about The Feline Connection's adoption policies and procedures on our Adopt page.
Learn more about The Feline Connection's adoption policies and procedures on our Adopt page.