Rutland, VT
Affectionate and loving girl Mush–she's been through a lot, and still has lots of love!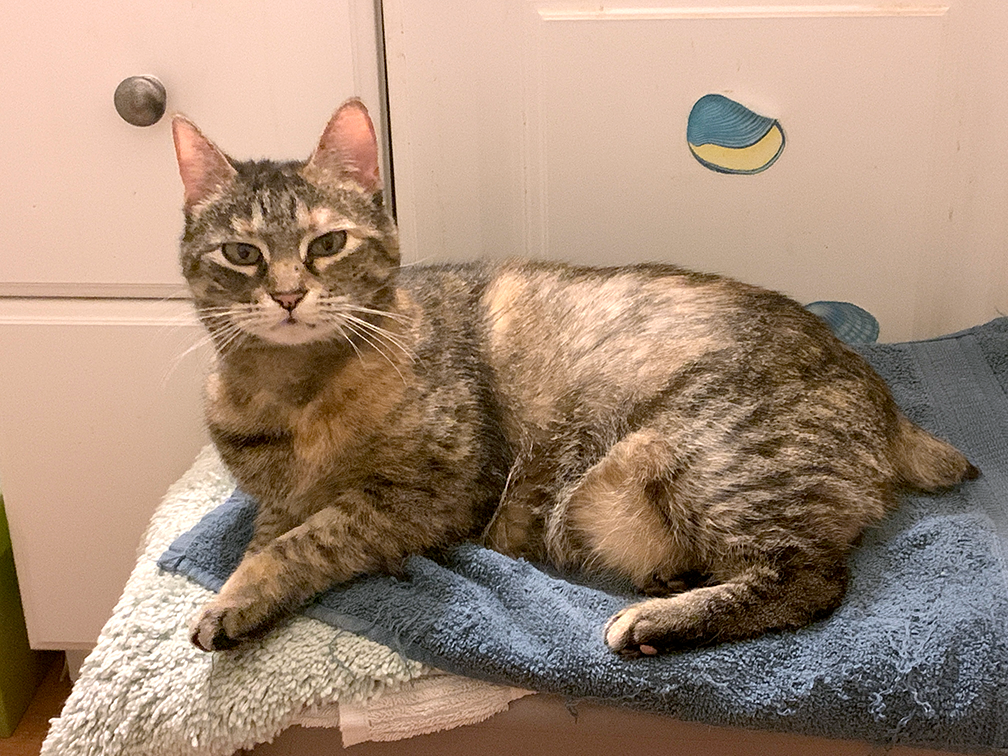 Mush is a very sweet and loving cat. From day one, quite injured, she has loved people and is nothing but a pleasure to be with. She is playful as well. We think she is about ten years old.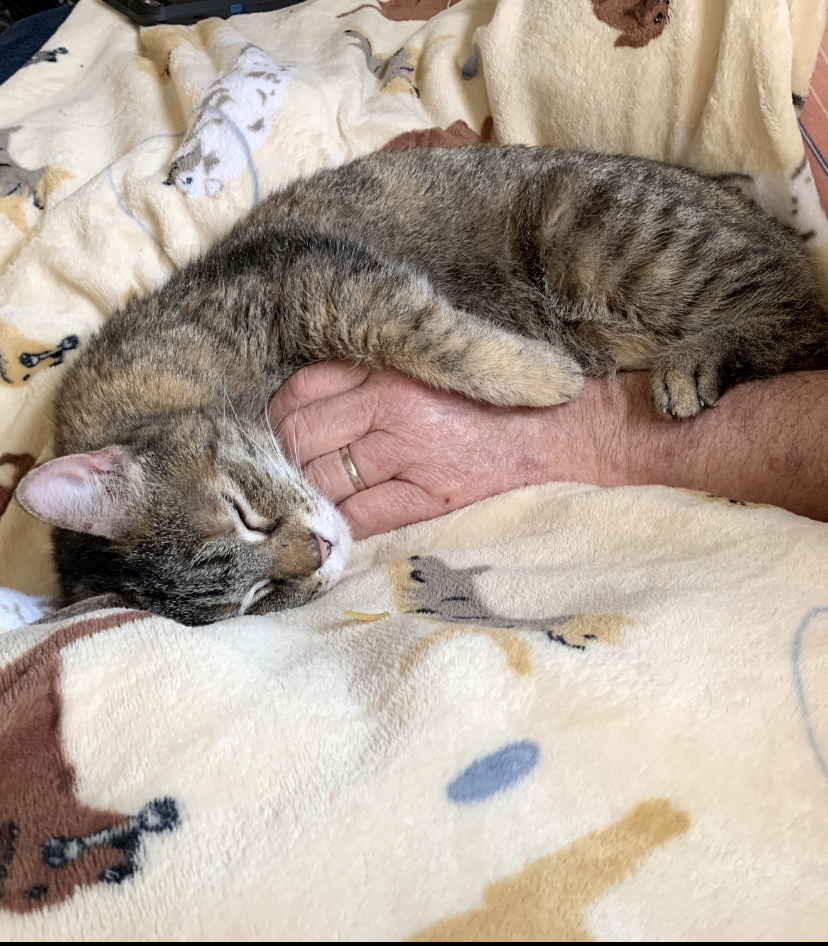 Mush is well named! She is very snuggly and loves to sit on laps. She loves dogs, and will cuddle up with them. We have mixed reports on children. She likes them, but there is some indications of stress. Cats are not a good mix for this beautiful torbie!
A TFC volunteer found Mush in her friend's garage on December 21st, 2021. Her tail was badly injured, and she needed emergency vet care and surgery. Most of her tail had to be amputated.
The Feline Connection came through again and supported the medical care she needed. More about Mush's background on her fundraising blog post.
Mush is spayed and has a microchip. She has age-appropriate vaccines. We believe she is about nine years old. She does have some minor long-term medical needs that can be discussed with TFC's matchmaker during the matching process.
Mush is a wonderful, kind, and loving cat that we are all in love with over here. If you are interested in giving her a loving Forever Family, please fill out an adoption application below and put her name at the top!
---
Interested in giving a cat a loving Forever Family? Please fill out an Adoption Application. To place a cat on hold, a $50 deposit fee is required. Cats can be placed on hold after your Adoption Application has been approved.
Learn more about The Feline Connection's adoption policies and procedures on our Adopt page.