Rutland, VT
A soft, cuddly, playful, and friendly kitten who is always dressed for a party!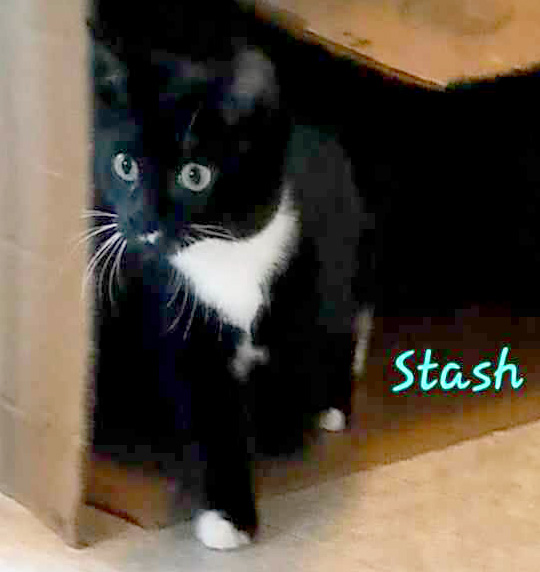 Introducing the lovely and lively tuxedo kitten, Stash! With her charming black face adorned by a tiny white mustache & whiskers, bib, and dainty white paws, she's a lovely feline beauty. And don't forget that random white spot on each back leg which makes her very unique! And she is incredibly soft too!!
Stash is a true cuddle enthusiast. She adores snuggling with humans or with her feline siblings. She's often found nestled among her kitty crew or on a lap. She has never known a life without her loving sibling gang of six, making her a social and affectionate kitty. We are sure she would benefit from at least one cuddly kitty friend in her new family. She greatly appreciates "lovies" from her Foster Family,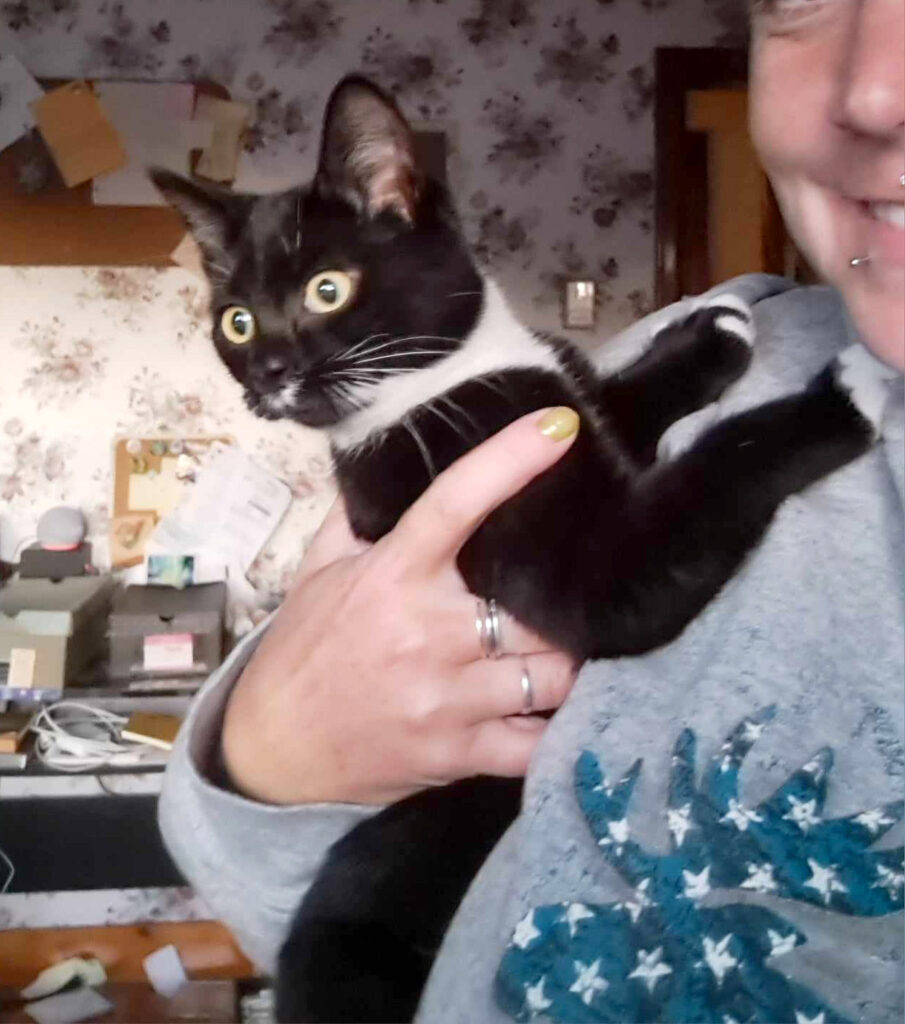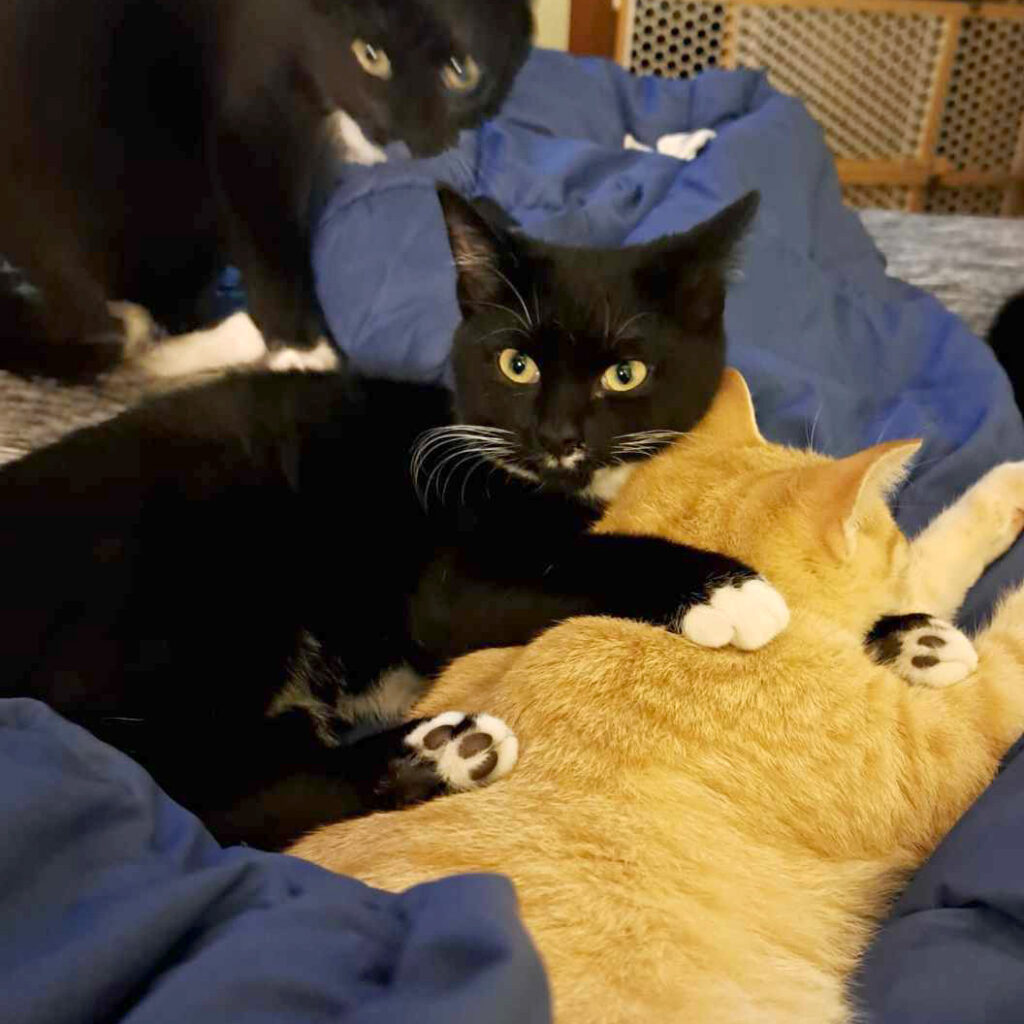 Stash is a playful kitten too. She'll keep you entertained with her antics and curiosity.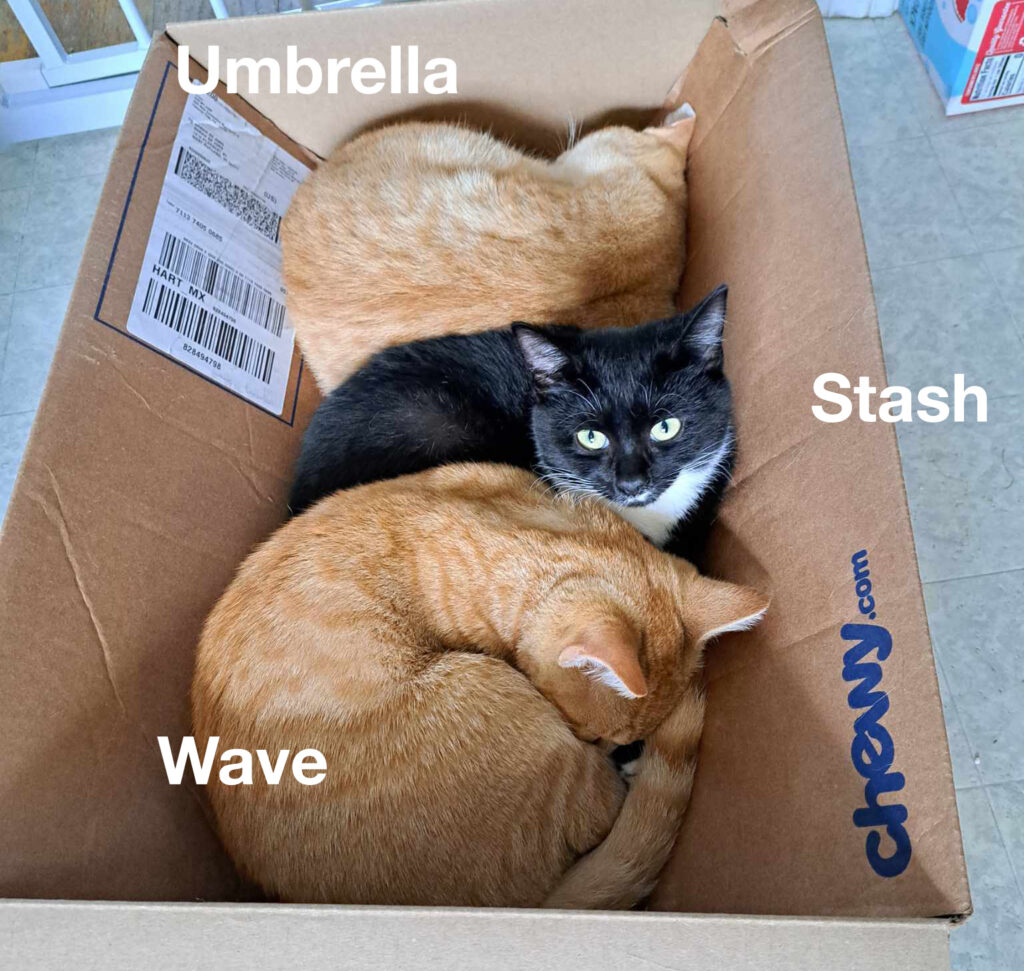 Stash was surrendered to The Feline Connection as part of the SPIF program at 6 weeks old. She was hand-raised from birth, and has been to all the best housecat schools! She was born in mid-June and has been spayed, microchipped, and given age-appropriate vaccines. She is negative (good) FeLV and FIV through one of her siblings. She is good with other cats and currently doing just fine in a busy foster household.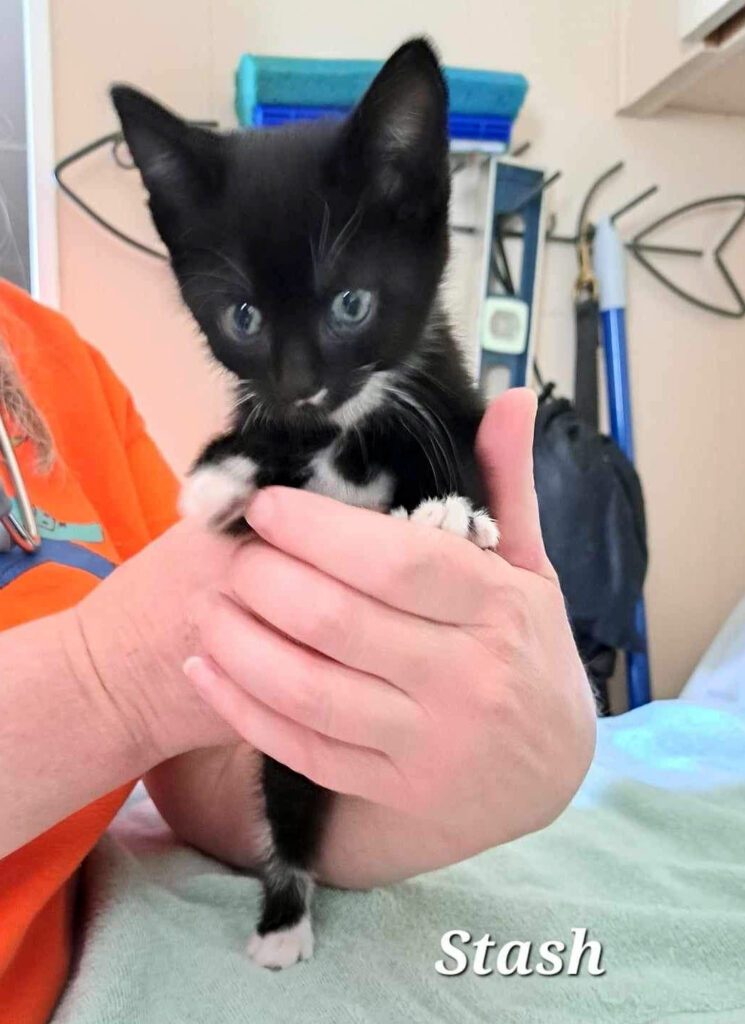 With her adorable black-and-white coat and a heart full of love, Stash is the perfect companion for anyone (human and or cat) seeking a playful and affectionate feline friend. She's a wonderful addition to any family, ready to share her snuggles, playful escapades, and, of course, that charming little mustache. If you are interested in adding Stash to your Forever Family–along with maybe as a sibling or two–please fill out an Adoption Application below and put her name on top!
---
Interested in giving a cat a loving Forever Family? Please fill out an Adoption Application. To place a cat on hold, a $50 deposit fee is required. Cats can be placed on hold after your Adoption Application has been approved.
Learn more about The Feline Connection's adoption policies and procedures on our Adopt page.