By Marisa Valent-Altland
The Feline Connection wants every lost cat returned to their loving home. When one of our volunteers finds a cat or we are alerted to a lost cat, there are many things we do to help find the owners. We contact the residents in the area where the cat was found. We scan the cat for microchips (remember our microchips blog post?) and place the cat with a temporary seven-day foster. Then we post the cat on our website, Facebook, and other online sites. You can check out our lost cat page on our website.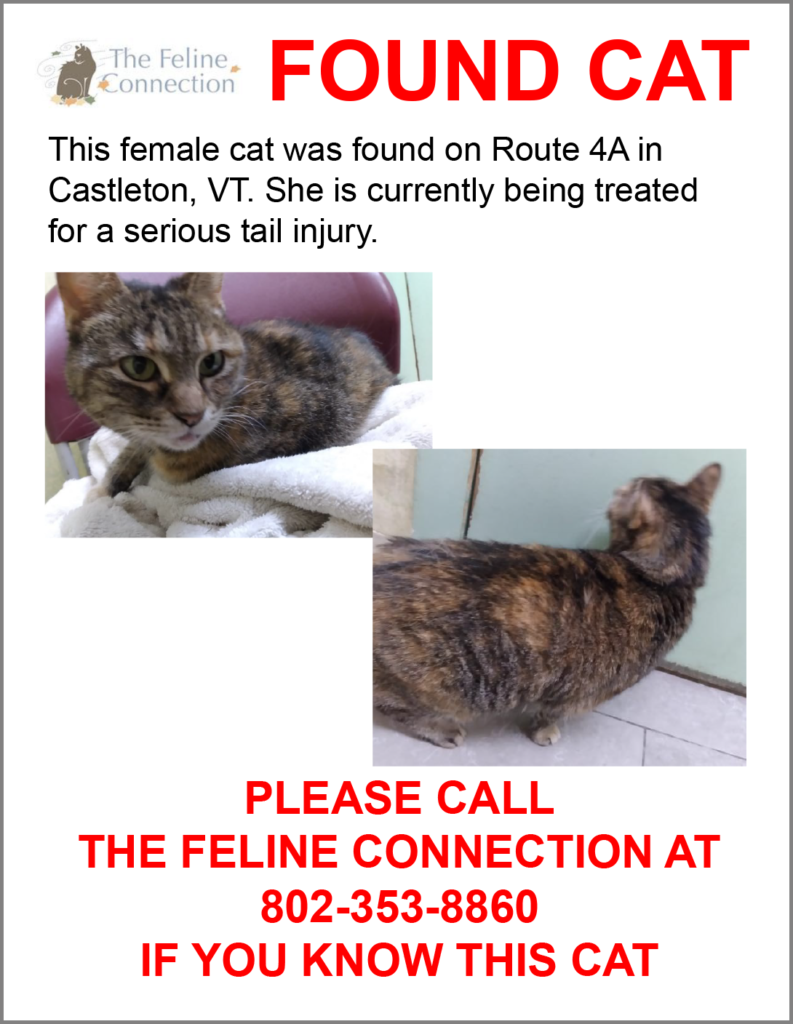 PREVIOUS POSTS from the Return to Home Challenge:
Post One: Return to Home Challenge with the Feline Connection
Post Two: Microchips: A Tech Savvy Way to Bring Your Cat Home
Post Three: ID, Please! Why Your Cat Should Have a Collar and ID
Post Four: My Cat Escaped! Now What?
Post Five: Lost but Quickly Found: How to Make the Best Lost Pet Poster
Post Six: Caught in the Web: Lost Pet Websites
Post Six: Caught in the Web: Lost Pet Websites
NEXT POSTS
Post Eight: Local Lost and Found
Post Nine: Help! I Found a Cat Outdoors!
Post 10: Help! I Found a Kitten!