By Marisa Valent-Altland
When an indoor cat escapes, a pet parent's first response can be to panic. Keep in mind, though, that they don't go very far for the first few days. Don't freak out! Follow these helpful tips from Pet FBI to make sure your cat knows how to find home.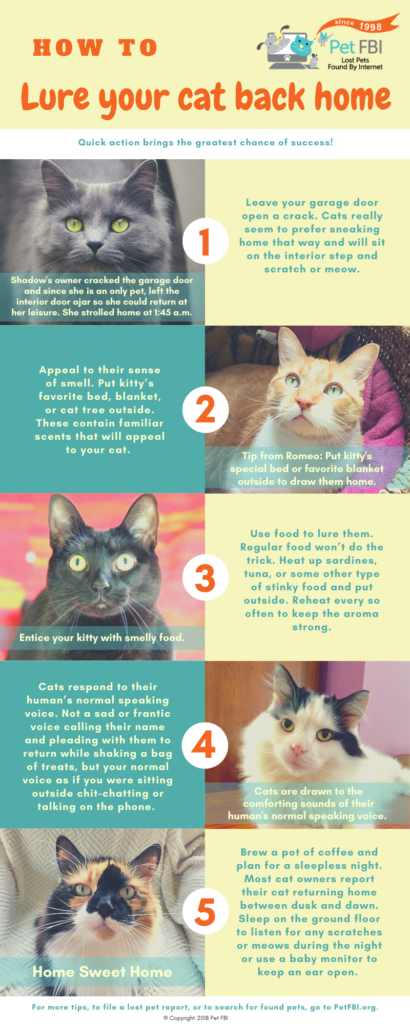 ---
PREVIOUS POSTS from the Return to Home Challenge:
Post One: Return to Home Challenge with the Feline Connection
Post Two: Microchips: A Tech Savvy Way to Bring Your Cat Home
Post Three: ID, Please! Why Your Cat Should Have a Collar and ID
NEXT POSTS
Post Five: Lost but Quickly Found: How to Make the Best Lost Pet Poster
Post Six: Caught in the Web: Lost Pet Websites
Post Seven: The Feline Connection Lost and Found
Post Eight: Local Lost and Found
Post Nine: Help! I Found a Cat Outdoors!
Post 10: Help! I Found a Kitten!