By Marisa Valent-Altland and Kirsten Gay
Just as we carry identification in our purses and wallets to help us navigate our human lives, an ID is imperative to a cat's safety. With an ID collar, your cat has a better chance of safely and quickly returning home.
Now you may be asking, does my cat need a collar if they have a microchip? The answer is yes! A collar is an important part of your pet's identification system. While a microchip needs to be scanned by a Veterinarian, Shelter, or Animal Rescue group, a collar and ID is easily visible and can get your contact information to a rescuer quickly.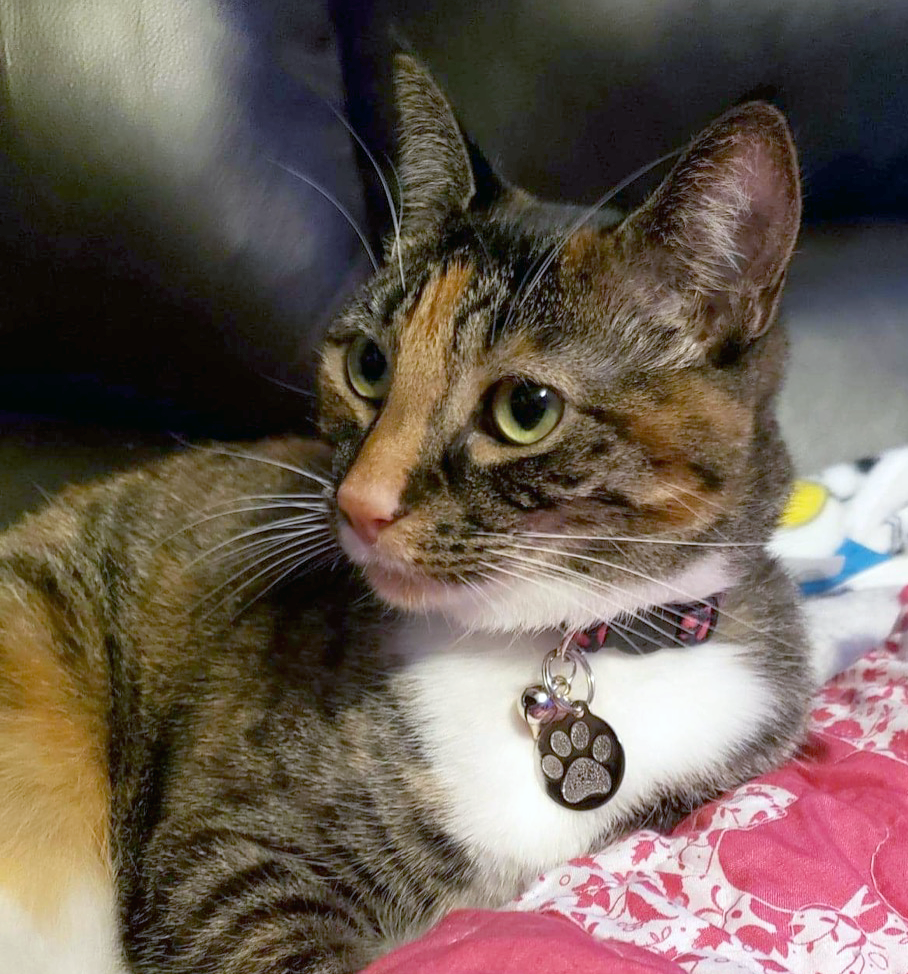 Even indoor cats should have a collar and ID. If they get out of the house, a well-meaning Samaritan might think they are stray and take them to a shelter. If your cat has a registered microchip, it will still make its way home to you, but an ID will help to make the process much faster.
Cats should always be wearing a breakaway collar. Also called quick-release collars, these collars are designed to snap open when tugged with sufficient force. In the case your cat gets stuck on something, they would be able to pull themselves free.
For more information on collars and IDs, check out these blog posts:
Petfinder: Why Should My Cat Wear a Collar and Tag?
American * Humane article: Choosing a Cat Collar
---
PREVIOUS POSTS from the Return to Home Challenge:
Post One: Return to Home Challenge with the Feline Connection
Post Two: Microchips: A Tech Savvy Way to Bring Your Cat Home
NEXT POSTS
Post Four: My Cat Escaped! Now What?
Post Five: Lost but Quickly Found: How to Make the Best Lost Pet Poster
Post Six: Caught in the Web: Lost Pet Websites
Post Seven: The Feline Connection Lost and Found
Post Eight: Local Lost and Fou
Post Nine: Help! I Found a Cat Outdoors!