By Marisa Valent-Altland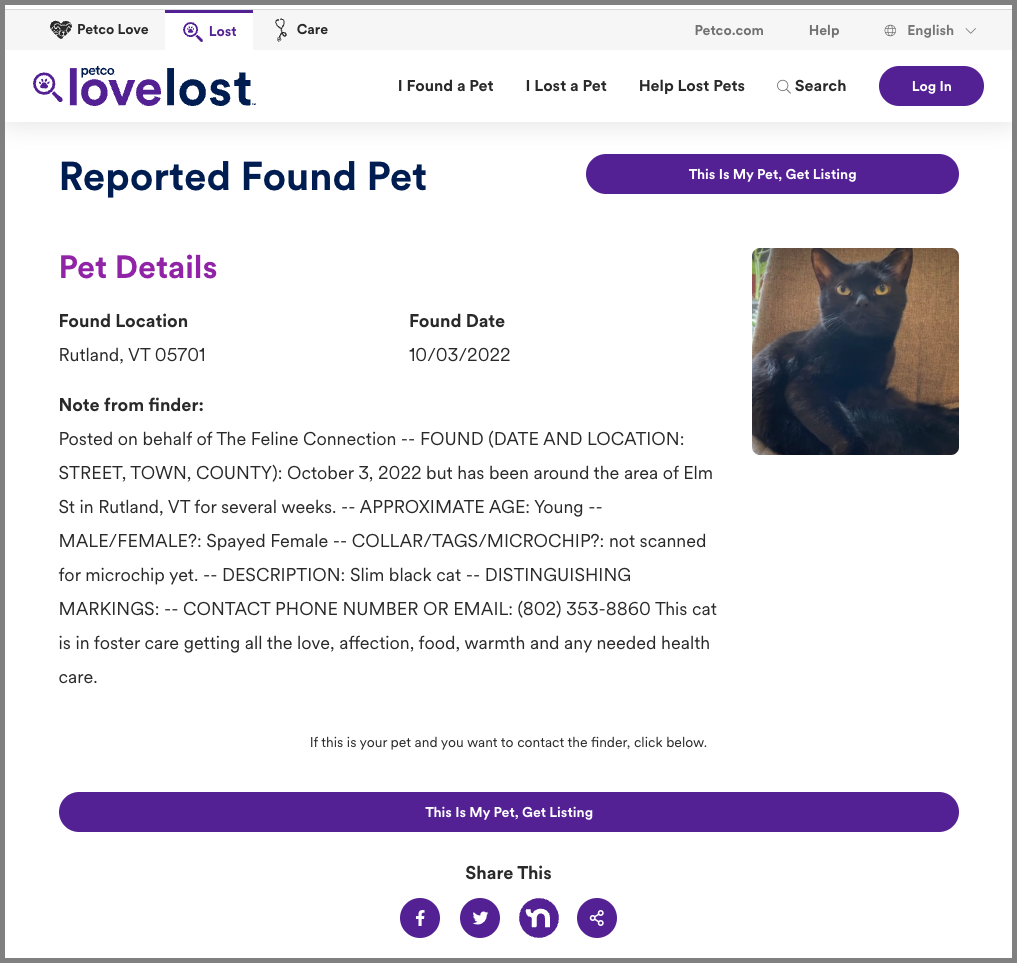 With so much of our world moving online, many people look to the internet when they are searching for a lost pet. There are some incredible sites to help you find your feline friend if they've wandered away from home. These sites are nationwide databases and are very user-friendly. Check out some of our favorites!
Petco Love Lost lost.petcolove.org
Petco Love Lost has resources for lost pets and found pets. Whether you've lost or found a pet, you can input a town or neighborhood where your pet went missing and search for reported pets. There's even a feature to add a photo of your pet which uses facial recognition software to match your photo to photos of reported lost pets!
Pet FBI www.petfbi.org
Pet FBI also has great resources for both lost and found pets. You can input your state and county or a specific address to look for a pet. There are also lots of pet options to narrow your search, like dog, cat, horse, pig, and small mammal. You can even add a time frame, like the last seven days all the way back over a year. Pet FBI will show you a map of lost and found pets to help you in your search!
---
PREVIOUS POSTS from the Return to Home Challenge:
Post One: Return to Home Challenge with the Feline Connection
Post Two: Microchips: A Tech Savvy Way to Bring Your Cat Home
Post Three: ID, Please! Why Your Cat Should Have a Collar and ID
Post Four: My Cat Escaped! Now What?
Post Five: Lost but Quickly Found: How to Make the Best Lost Pet Poster
NEXT POSTS
Post Seven: The Feline Connection Lost and Found
Post Eight: Local Lost and Found
Post Nine: Help! I Found a Cat Outdoors!
Post 10: Help! I Found a Kitten!