By Marisa Valent-Altland and Kirsten Gay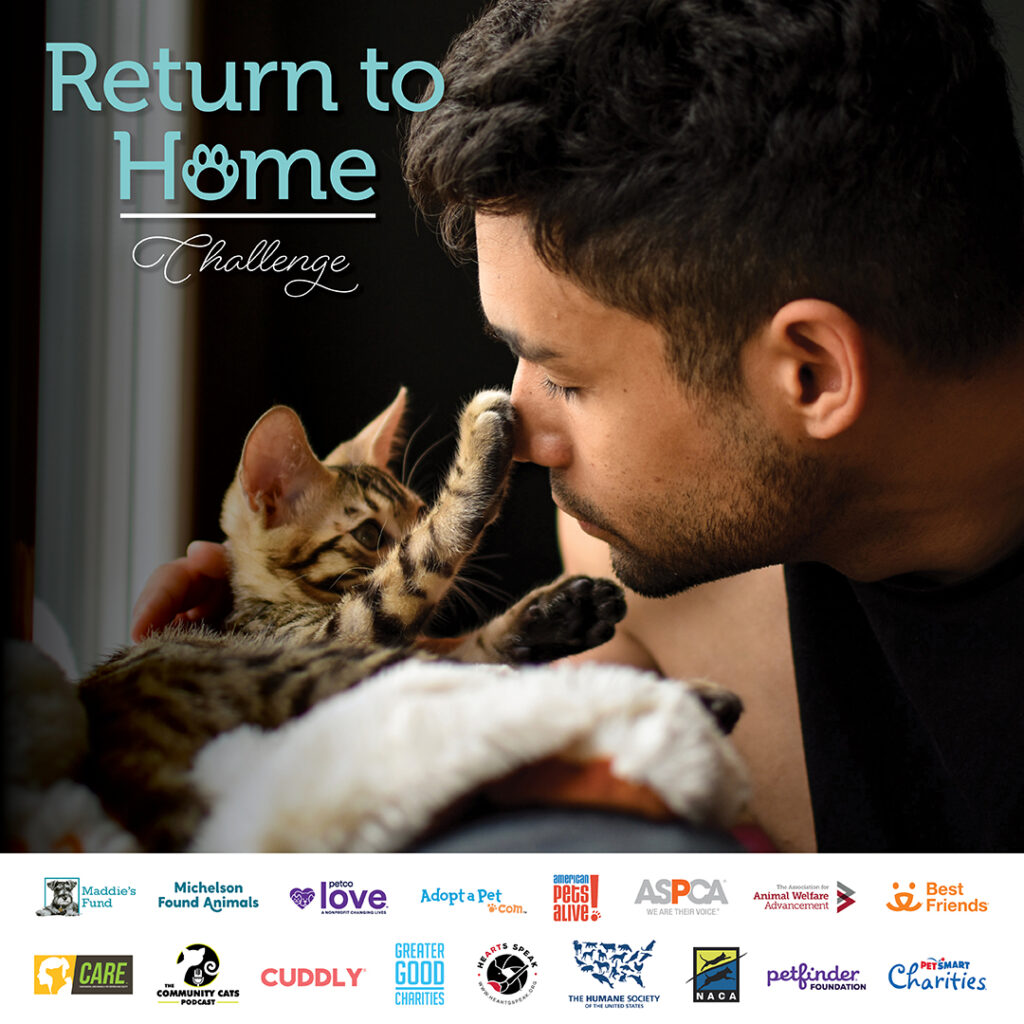 For the month of October, The Feline Connection will be participating in the Maddie's Fund Return to Home Challenge for the chance to win a grant that supports our mission to improve the lives of homeless cats! The purpose of the challenge is simple: find a cat, and bring it home. For some cats, home is with a person who already loves that cat and can't wait to see them again. For others, it's finding them a foster family until they are adopted. And for still others, it's with a monitored colony of Community (feral) Cats after it has been spayed or neutered. For the month of October, we'll be posting blogs with information on all kinds of topics:
· Why your cat should have a collar and ID
· What to do if your cat escapes
· How to make the best lost-cat poster
· Websites to help find lost pets
· Local places to post about a lost or found pet
· What to do if you find a cat
·  What to do if you find a kitten
This grant aligns with our mission 100% and we are very excited to participate.
The Feline Connection is a non-profit cat rescue group operating in the Rutland, Vermont area, a 501(c)(3) charity. Founded in 2018 by Maria Caron. The Feline Connection is a group of volunteers focused on improving the lives of homeless and neglected cats through spay/neuter and release or relocation (TNR), cat community care and management, fostering/socialization, and adoption. We rely entirely on donations and volunteers to accomplish these goals.
Join us on this journey as we aim to educate our community on the best ways to bring cats home!
Learn more about The Feline Connection on the About Us page.